KENT Pristine
An advanced domestic water purifier with KENT's patented Mineral RO technology and an inbuilt TDS controller. Best suited for Indian homes and offices and suitable for purification of brackish/tap water/municipal corporation water supply.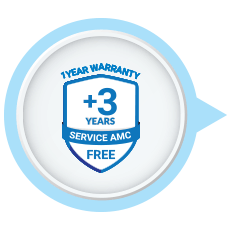 Extended Free Service
Now, get complete peace of mind with 1 Year Warranty + 3 Years Service AMC* FREE, worth Rs. 3000, on all KENT RO Water Purifiers.
Mineral RO TM Technology
KENT's patented Mineral RO TM Technology retains essential natural minerals in purified water using the
TDS Controller, thereby providing 100% safe and tasty drinking water.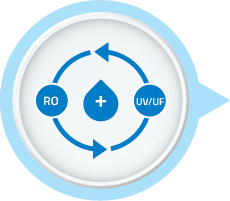 Double Purification
The double purification of RO + UV / UF removes even dissolved impurities such as chemicals, bacteria, viruses and salts, making the water 100% pure.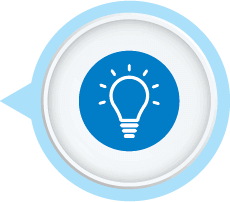 Smart Design
KENT Pristine has a table top, modular design that can be installed anywhere as per your convenience. It comes with an elegant white opaque cover and a detachable storage tank that can be easily removed and cleaned anytime, without the help of a technician.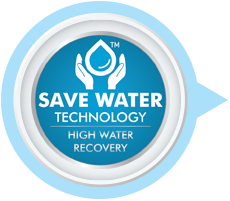 Save Water Technology
Conventional RO Purifiers reject a lot of the water and retain only a small quantity of water as purified. KENT's Save Water Technology uses a computer-controlled process to recover more water as purified. The rejected water is stored in a separate tank which can be utilized for mopping and washing.