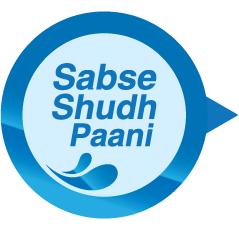 Need for KENT RO Water Purifiers
Today the need for clean drinking water has become a necessity. Every year, millions of Indians get infected by water borne diseases and thousands lose their life. The water you consume may contain high TDS, bacteria, virus, pesticides, and harmful chemicals. Also, the water supplied at homes passes through rusty and old pipelines and gets stored in unhygienic tanks. Ensuring that the water is purified just before drinking is of utmost importance. Hence, RO water purifier has become a critical need for healthy living and well-being of you and your family.
Need for KENT RO Water Purifiers
RO water purifier has become one of the critical need for healthy living. Water which is being supplied by municipal corporation is contaminated as it passes through old and rusted pipelines. The situation becomes even worse when the water is stored in open and unhygienic storage tank. The borewell water is also not suitable for drinking as it has high TDS level and it is full of pesticides, insecticides, and harmful chemicals like Arsenic, Fluoride etc.
Drinking impure water is very harmful for health as it causes frequent health related issues like Cholera, Diarrhea, Dysentery, and Jaundice etc. Millions of Indians are infected by water-borne diseases annually with thousands dying because of it. Hence, it becomes necessary that the water we consume is 100% pure and free of any contaminants.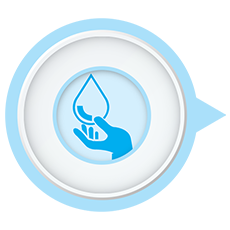 Removes Dissolved Impurities from Water
Boiling the water or using conventional purifiers (UV) only kills bacteria and viruses but does not remove dissolved impurities. RO Purifiers however, besides removing bacteria and viruses also remove harmful dissolved impurities.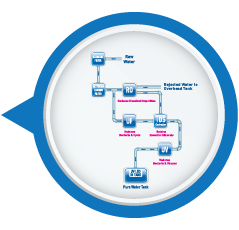 Mineral ROTM Technology
KENT's Mineral ROTM Technology retains essential natural minerals in purified water using the TDS Controller, thereby providing 100% pure and tasty drinking water.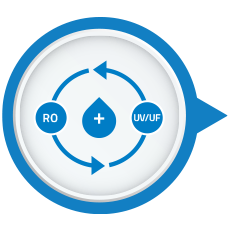 Multiple Purification Process
RO purification followed by UV/UF purification removes dissolved impurities, kills bacteria & viruses and make water pure.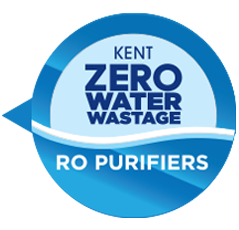 Zero Water Wastage
KENT RO Water Purifier not only make water pure but also ensure that no drop of water is wasted during the purification process. This is achieved by recirculating the reject water to overhead tank using the existing water booster pump.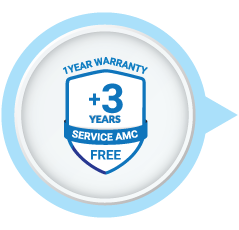 1 Year Warranty + 3 Years Free Service AMC
Get complete peace of mind with 1 Year Warranty + 3 Years Free Service AMC* FREE, worth Rs. 3000, on all domestic KENT RO Water Purifiers.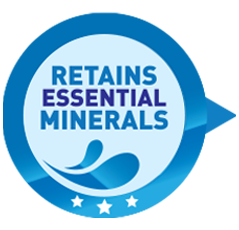 Retains Essential Minerals
The RO purifier from KENT comes with a TDS control valve. The unique feature allows users to control the natural minerals (TDS) in purified water. In short, the water purifier removes impurities from tap water and at the same time retains essential natural minerals in water making it pure.
Deteriorating Water Quality
Awards & Recognition
KENT is the most awarded brand of RO water purifiers in India :






The Most Trusted and Preferred Brand
As per the Brand Trust Reports of 2015 & 2016, KENT is the most trusted water purifier brand in India. The achievements are proof that KENT gives the most purified water across the nation. KENT is trusted by millions, making it the World's Best Water Purifier.




Widest Product Range
KENT has the world's largest range of RO Water Purifiers

Nationwide Service Network
Widest service network across the nation with over 1500+ service partners, to make sure that customers experience continued and trouble-free after sales support.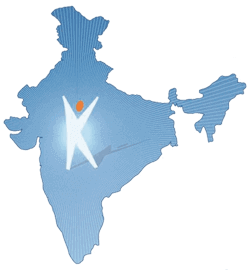 Popular RO Water Purifier Reviews
Buy RO Water Purifier Online
What is RO Water Purifier?
RO water Purifiers are the finest purification system till date. At the heart of RO water purifier is a Reverse Osmosis (semi-permeable) membrane having capillaries as small as 0.0001 microns that removes dissolved impurities (salts and heavy metals) and converts hard water to sweet and purer drinking water. The multi-stage filters and RO membrane effectively remove contaminants such as arsenic, sodium, copper, lead and other organic chemicals. It can also filter out harmful microorganisms so that you get safe and clean drinking water. Whether you are concerned about your health or taste of water that you drink, an RO water purifier is a great addition to your home.
How RO Water Purifiers Work?
RO water purifiers use multi-stage purification methods to remove impurities. Each purification stage removes a particular type of contaminant to make water safe for consumption. KENT RO water purifiers use different kinds of membranes and filters to purify water. The various types of filters used by best RO water purifier are as follows:
Sediment filter
Activated Carbon filter
RO membrane
UF membrane
TDS Controller
UV Lamp
What Impurities do RO Water Purifiers Remove?
RO membrane present in the water purifiers remove contaminants based on their sizes. The semi permeable membrane used in domestic RO water purifiers can remove impurities which are down to 0.001 microns in size. Reverse Osmosis process removes 99% dissolved pollutants such as nitrates, bacteria, arsenic, lead, fluoride, sulfates and pharmaceuticals. The carbon filter present in KENT RO water purifier effectively removes chlorine and chloramines. RO filter is also very effective in treating brackish, surface and ground water.
Why do you need an RO Purifier?
If TDS level in water is high, it is recommended to use an RO water purifier to purify the water. Reverse Osmosis is the only purification process that removes dissolved impurities such as chemicals, pesticides and heavy metals present in water. These purifiers also help in improving the taste and odour to make water suitable for consumption
Is RO purified water safe for consumption?
KENT RO water purifiers not only remove all kinds of impurities present in water, but also maintain essential minerals. The in-built TDS Controller used in the best RO water purifier for home helps in retaining essential minerals lost during the reverse osmosis process. As water passes through multiple purification processes, you can be sure that the water you are drinking is not just pure but is healthy too.
What Makes KENT RO Water Purifiers Different?
KENT, an industry leader, provides the widest range of best RO water purifier in India. The state-of-the-art technologies used by the RO water purifier models make them stand out from other options. The water purifiers from KENT use patented Mineral ROTM technology. The in-built TDS Controller in KENT RO allows adjustment of TDS level of purified water. KENT has also introduced Save Water Technology in many RO purifier models, which recovers more than 50% water as purified. Whether you need wall-mounted, table-top commercial or under-the-counter purifiers, you can find something according to your installation needs.
RO Water Purifier Price List
Explore other KENT Water Purifiers


x
Neha
Do you know that KENT is the most trusted RO Purifier? Millions of families trust KENT when it comes to water purifiers.