Now, Drink Pure Water with Essential Minerals
KENT is the one of the leading and reliable water purifier brand in India. Trusted by millions of customers, the water purifier comes with a revolutionary technology which not only provides pure water but also retains essential minerals which helps in staying healthy and keeps us safe from diseases.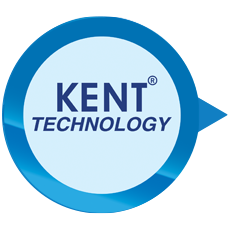 KENT Technology
KENT Technology is the Fountain Head for various innovations and initiatives at KENT. It is the culmination of leadership & expertise where in-house and well established, patented technology for multiple purification process of RO+UV+UF+TDS controller got developed, to give you Pure Water. Also, unique advantages like Zero Water Wastage while retaining essential minerals, and UV in the storage tank to keep water pure for longer period also flows from there, to give you long-serving products with ease of services.
Mineral ROTM Technology
KENT's patented Mineral ROTM Technology retains essential natural minerals in purified water with the help of a TDS Controller, thereby providing pure and tasty drinking water.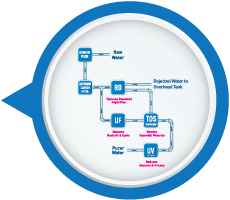 Click to Open Expanded View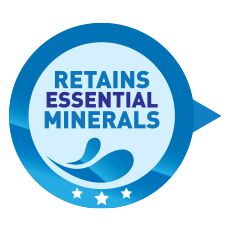 Retains Essential Minerals
RO purification process tends to remove some essential minerals such as magnesium, calcium, and potassium from water, which contribute to building strong bones, teeth, skin, and healthy hair. Taking into consideration this factor, KENT RO Water Purifiers have added a patented TDS control valve, which helps in retaining essential minerals in water. This unique feature is not available in any other RO Purifiers in India, till date. The TDS Control valve helps users to control the content of natural minerals in purified water.
Sabse Shudh Paani
KENT Water Purifiers use a multiple purification process that removes even dissolved impurities such as arsenic, rust, pesticides, and fluorides, and kills bacteria and viruses to make water pure.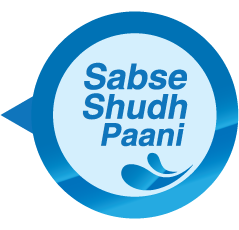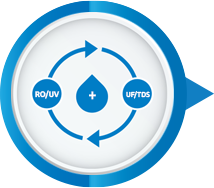 Multiple Purification Process
The water purifiers come with multiple purification process of RO+UV+UF+TDS Control, which removes different types of impurities from water to make it pure.