KENT Wonder Star
A new and advanced domestic water purifier, KENT Wonder Star not only purifies water but also keeps it free of microorganisms in the storage tank. The smart wall-mounted water purifier retains essential natural minerals intelligently using the TDS Controller, thereby taking care of your health and well-being. The water purifier is ideal for purifying brackish/tap/municipal corporation water.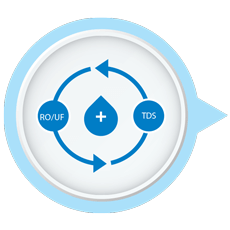 Multistage Purification
The water purifier uses a multistage purification process of RO+UF+ TDS Control to remove different kinds of impurities and make water safe for use. The RO membrane reduces dissolved impurities whereas the UF membrane provides additional protection from microorganisms to make water 100% safe for use.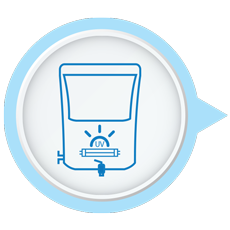 In-Tank UV Disinfection
KENT Wonder Star comes with an in-tank UV disinfection technology. This unique feature helps in keeping the purified water in the storage tank free of bacteria and viruses for a long time.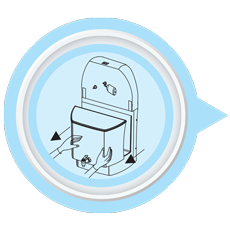 Detachable Storage Tank
The water purifier comes with a detachable storage tank makes it easy to clean the storage tank of the water purifier without any technical assistance.