KENT Pride TC
Now, keep your family safe from diseases by installing the advanced KENT Pride TC. The futuristic Water Purifier uses multiple purification process that removes different kinds of impurities to make water safe for consumption. The wall-mountable water purifier is ideal for purifying brackish/tap/municipal water supply.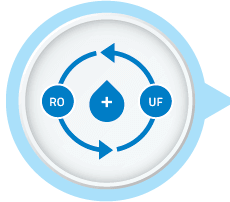 Multiple Purification Process
To provide completely safe and pure drinking water, KENT Pride TC uses multiple purification process of RO+UF+TDS Control. The RO membrane removes dissolved salts whereas the UF process kills bacteria and viruses present in water. The TDS Control System helps users to adjust the level of TDS in purified water.
Mineral ROTM Technology
KENT's patented Mineral ROTM Technology helps in retaining the essential natural minerals in purified water with the help of TDS Controller. As a result, you get pure and tasty drinking water.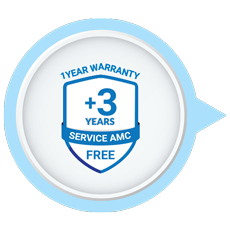 Extended Free Service
Now, get complete peace of mind with 1 Year Warranty + 3 Years' Service AMC* FREE, worth Rs. 3000, on all KENT RO domestic Water Purifiers.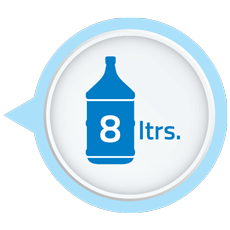 High Storage Capacity
KENT Pride TC has a high storage capacity of 8 liters and a water level indicator for the convenience of the users. The high purification capacity of 15L/hr.** ensures that you get continuous supply of clean water even in the absence of electricity.