KENT Supreme Extra
Ensure your family's good health with KENT Supreme Extra RO Water Purifier while saving every single drop of water during purification process. KENT Supreme Extra is a compact RO water purifier which comes with a transparent design that shows off KENT's Mineral ROTM Technology and an in-built TDS controller. Best suited for Indian homes and offices, this purifier is suitable for purification of brackish/tap water/municipal corporation water supply.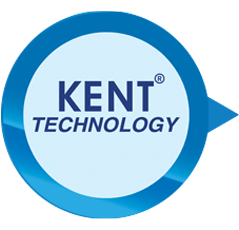 KENT Technology
KENT Technology is the Fountain Head for various innovations and initiatives at KENT. It is the culmination of leadership & expertise where in-house and well established technology for multiple purification process of RO+UV+UF+Alkaline+TDS Control got developed, to give you Pure Water. Also, unique advantages like Zero Water Wastage while retaining essential minerals, and UV in the storage tank to keep water pure for longer period also flows from there, to give you long-serving products with ease of services .
We have taken a great care and continue to put in a lot of efforts to ensure that the spirit of innovation never gets compromised and always remains alive in everyone's heart.
Mineral ROTM Technology
KENT's Mineral ROTM Technology retains essential natural minerals in purified water using the TDS Controller, thereby providing pure and tasty drinking water.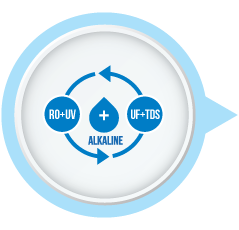 Multiple Purification Process
The multiple purification process of RO+UV+UF+Alkaline+TDS Control removes even dissolved impurities such as arsenic, rust, pesticides, and fluorides, and kills bacteria and viruses to make water pure and suitable for consumption. The Alkaline feature helps in maintaining the pH of the water between 8.5 to 9.5 and thus provides alkaline and healthy drinking water.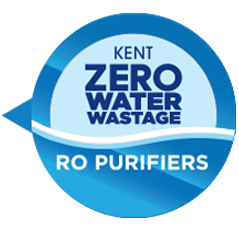 Zero Water Wastage
KENT Supreme Extra not only makes water pure but also ensures that no drop of water is wasted during the purification process. This is achieved by recirculating the reject water to overhead tank using the existing water booster pump.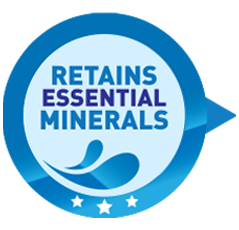 Retains Essential Minerals
The RO purifier from KENT comes with a TDS control valve, which no other RO purifiers have till date. The unique feature allows users to control the natural minerals (TDS) in purified water. In short, the water purifier removes impurities from tap water and at the same time retains essential natural minerals in water making it pure.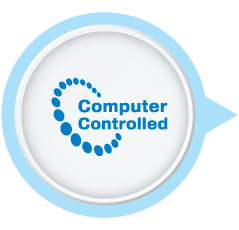 Computer-Controlled Operation
The RO Water Purifier comes with computer-controlled operations like a Filter Change Alarm that indicates filter replacement time and a UV Fail Alarm that alerts you when the UV lamp becomes inefficient, ensuring enhanced safety and convenience for you.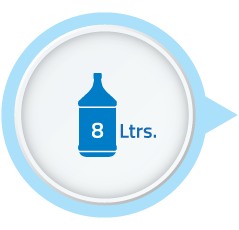 High Storage and Purification Capacity
For the convenience of the users, the water purifier comes with a high storage capacity of 8 litres and a purification capacity of 20 L/hr.** This ensures that you get continuous supply of purified water even in the absence of electricity.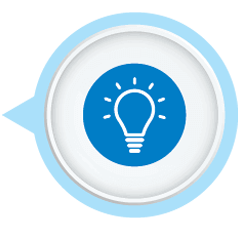 Compact Design
KENT Supreme Extra has a wall-mountable or wall-mounted, modular design that can be installed anywhere as per your convenience.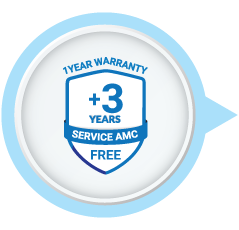 Extended Free Service
Now, get complete peace of mind with 1 Year Warranty + 3 Years' Service AMC* FREE, worth Rs. 3000, on all domestic KENT RO Water Purifiers.