August 5, 2017
4 Unique Gift Items for your (Not So) Annoying Sister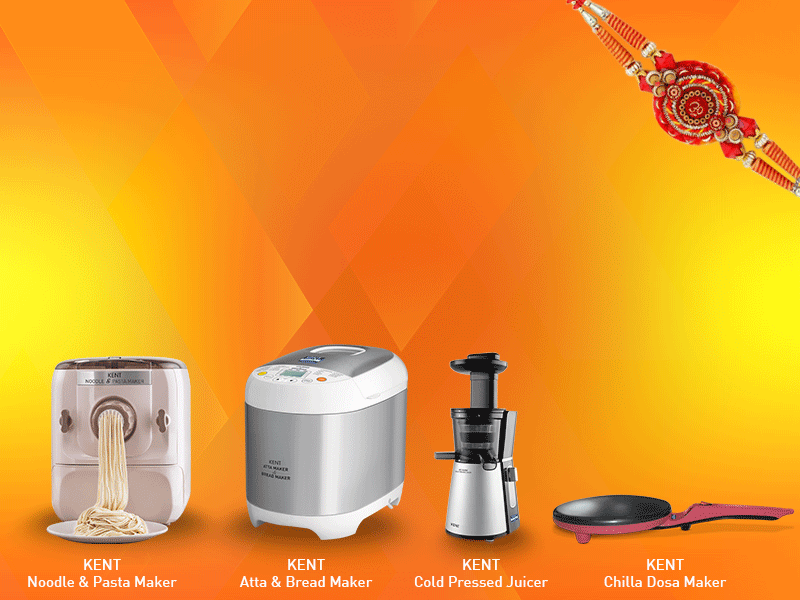 The auspicious occasion of Raksha Bandhan is around the corner. The special day provides you an opportunity surprise your, at times annoying, but precious sister with some unique gifts. However, selecting the right gift for your sister can be a tough task. Gone are the days when accessories or clothes were the only gift options available for every special occasion. Whether your sister is a fitness freak, fussy eater or a junk food lover, there is an ideal gift option for everyone. To make things easy for you, we list some useful and attractive items that you can gift your sister this Raksha Bandhan. Read on.
Atta Maker- For the Lazy Cook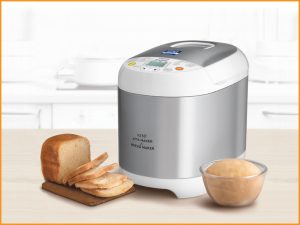 Rotis and pooris are a staple food. However, making fresh dough every day is a tiring and cumbersome, especially for people who don't like cooking. A useful and precious gift that you can give your sister is KENT atta and bread maker. The smart kitchen appliance helps in preparing fresh and hygienic dough within minutes. The automatic appliance eliminates the hassles of kneading atta manually. In addition to kneading dough, the atta maker also comes with 19 program menus that help you knead dough for a variety of breads by selecting the desired menu.
Dosa and Chilla Maker- For the Fussy Eater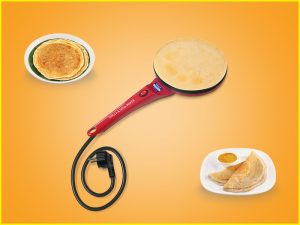 If your sister is a fussy eater, the chilla and dosa maker is the right gift. Preparing a healthy and tasty breakfast during weekdays is a tough task. This Raksha Bandhan, gift your sister a dosa and chilla maker from KENT. Lightweight and portable, the chilla and dosa maker from KENT comes handy in preparing different types of delicious breakfast within minutes. The non-stick appliance helps in making perfectly shaped dosas, crepes or omelettes with ease. The best part is, the appliance helps you to make oil-free breakfast.
Noodle and Pasta Maker- For Junk Food Lover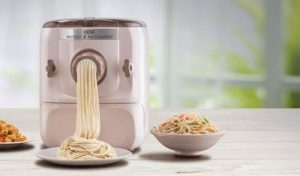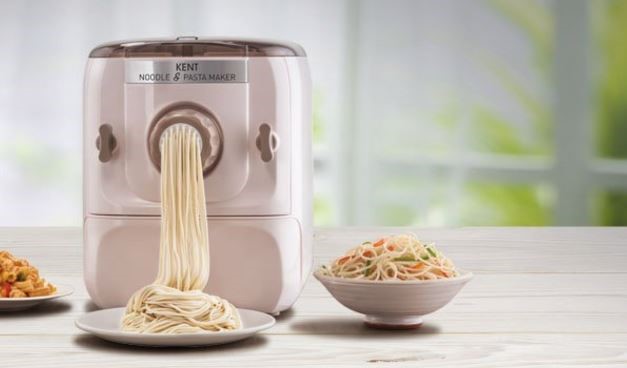 Eating healthy and tasty snacks is a distant dream. Many of us end up eating unhealthy and unhygienic snacks such as noodles, pasta or momos from street side stores can lead to a number of health problems. Gift your sister a noodle and pasta maker from KENT that helps in making fresh noodles, pasta or momos from scratch. The automatic appliance comes with 7 different dies which makes it very easy to prepare healthy snacks within minutes.
Cold Pressed Juicer- For the Fitness Freak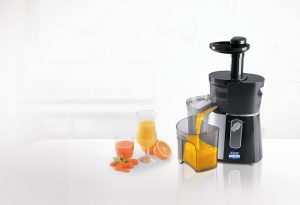 Choosing the right appliance for a fitness freak can be difficult. If your sister is a fitness freak, and you are struggling to find the perfect gift, go for a cold pressed juicer. The smart appliance helps in preparing healthy juices within minutes. The low speed squeezing technique is one of the most unique features of the cold pressed juicer. The slow pressed juicer doesn't produce heat as generated by conventional juicers which helps in keeping the nutrients and fibres intact in the juice.
Take your Pick
So, what are you waiting for? If you are still looking for a perfect gift for your sister, the list of appliances can be quite handy. The smart kitchen appliances not only look pleasing but also make it easy to prepare healthy and tasty food within minutes. For more information, visit https://www.kent.co.in/cooking-appliances/ or call us on 1800-100-1000 for a free home demo.