August 8, 2018
This Raksha Bandhan Give your Brother the Gift of Good Health with KENT
The precious bond between brothers and sisters is filled with a lot of emotions. Though the strong bond of siblings can't be expressed in a materialistic way, on special occasions such as Raksha Bandhan, you can always gift something to make them feel special. The auspicious occasion of Raksha Bandhan symbolizes a promise that brothers make to protect their sisters throughout their lives. The occasion is very special for sisters as they are showered with gifts. However, this Raksha Bandhan, why skip the cliche and gift something special to your brother instead? In this blog, we list 6 useful and budget-friendly gifts that you can give your brother this Raksha Bandhan.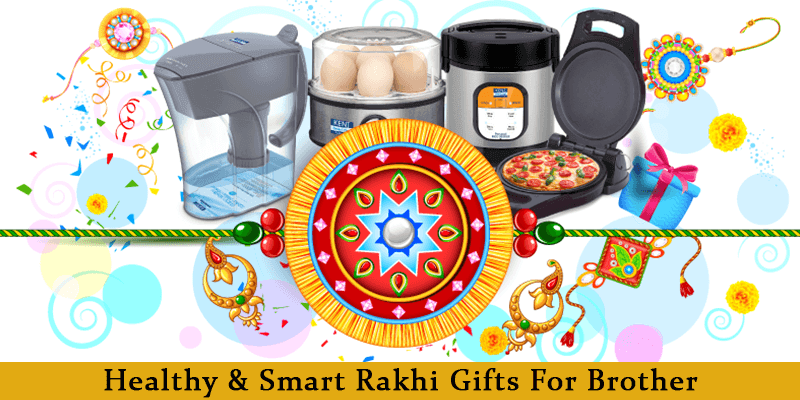 Alkaline Pitcher-for the Careless Brother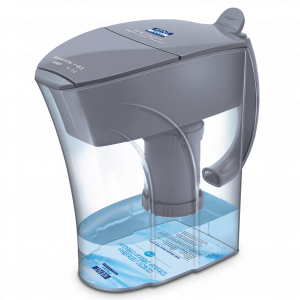 A thoughtful gift that you can give your brother who hardly gives any importance to the quality of water or food is alkaline water pitcher. Acidity is a common problem, especially if your brother is working. They tend to eat a lot of unhealthy and junk food which leads to acid reflux. In addition, the quality of water also contributes to the complications of acidity. KENT Alkaline water filter pitcher provides safe, clean and germ-free water with the right pH scale.
Egg Boiler-for the Always Health Conscious Brother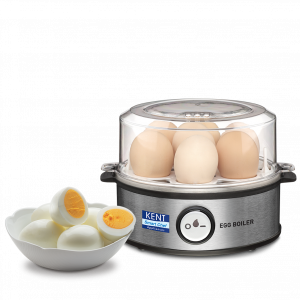 If your brother is fitness conscious, KENT Instant Egg Boiler is a very handy and useful gift option. Boiled eggs are very nutritious and the best breakfast option, especially for health conscious people. The appliance can boil up to 7 eggs at a time in 3 different modes- soft, medium and hard. Easy to use and compact in design, KENT Instant Egg Boiler is also ideal for hostels and hotel rooms.
Pizza Maker-for the Pizza Lover Brother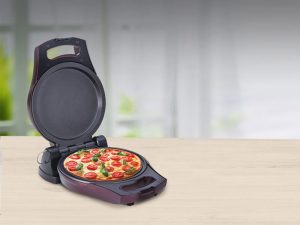 Whether it's a cricket night, party or just a lazy weekend, pizzas are a favorite food among almost everyone. So, if your brother loves eating cheesy pizzas on every occasion, KENT Pizza and Omelette Maker is the right gift for them. The smart appliance not only helps in making fresh and cheesy pizza but also ideal for making perfect omelets.
Personal Rice Cooker-for the Biryani Lover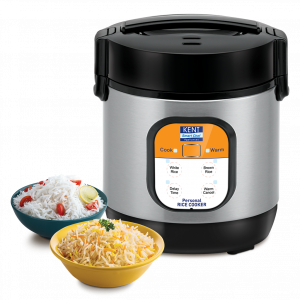 If your brother loves home cooked food but doesn't have the time to cook a proper meal, opt for a KENT Personal Rice Cooker. The handy appliance makes it easy to prepare fresh rice, fried rice or biryani with just one touch. Just add the ingredients and select the desired menu. As the appliance has a compact design, it is easy to carry the appliance even when traveling.
Car air purifier- For the Wanderlust Bother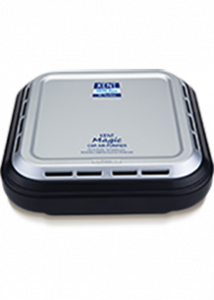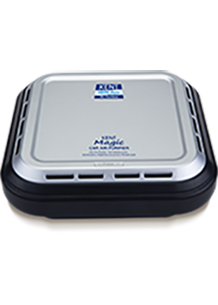 A very useful appliance, KENT Car Air Purifier is ideal for people who travel a lot. Whether it is commuting to the office or going on trips every weekend, Air pollution is a serious concern as it leads to a number of breathing problems. The air pollution in the car cabins is equally harmful as outdoor pollution. The car air purifier from KENT uses an advanced HEPA filter that removes 99% fine particles and toxic gases from the car cabin.
Crystal vacuum cleaner- for the Cleanliness Freak Brother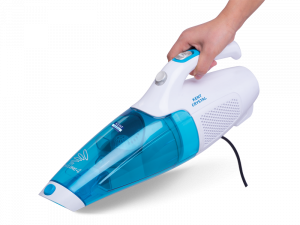 Keeping the house clean is a difficult task, especially if your brother is a cleanliness freak and lives alone. A handy appliance that you can gift your brother is KENT Crystal Vacuum Cleaner. The compact appliance is ideal for cleaning carpets, floors, sofas, curtains and even car seats. The appliance makes extremely low noise, which is another advantage of the appliance.
So, what will you Gift your Brother?
Even if you fight with your siblings like cats and dogs, they always have a special place in the heart. So, this Raksha Bandhan, gift your brother something thoughtful and healthy instead of the monotonous gifts. Visit our website to find out more such healthy products.
Also Read: 4 Unique Rakhi Gift Items for your Sister