November 11, 2021
Have Waterborne Diseases Become Deadlier? Top 5 Tips to Prevent Them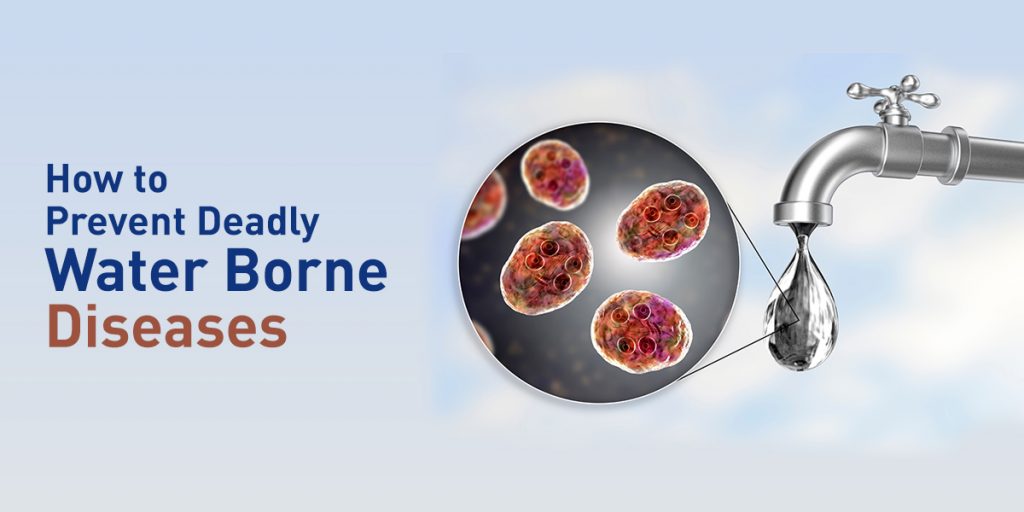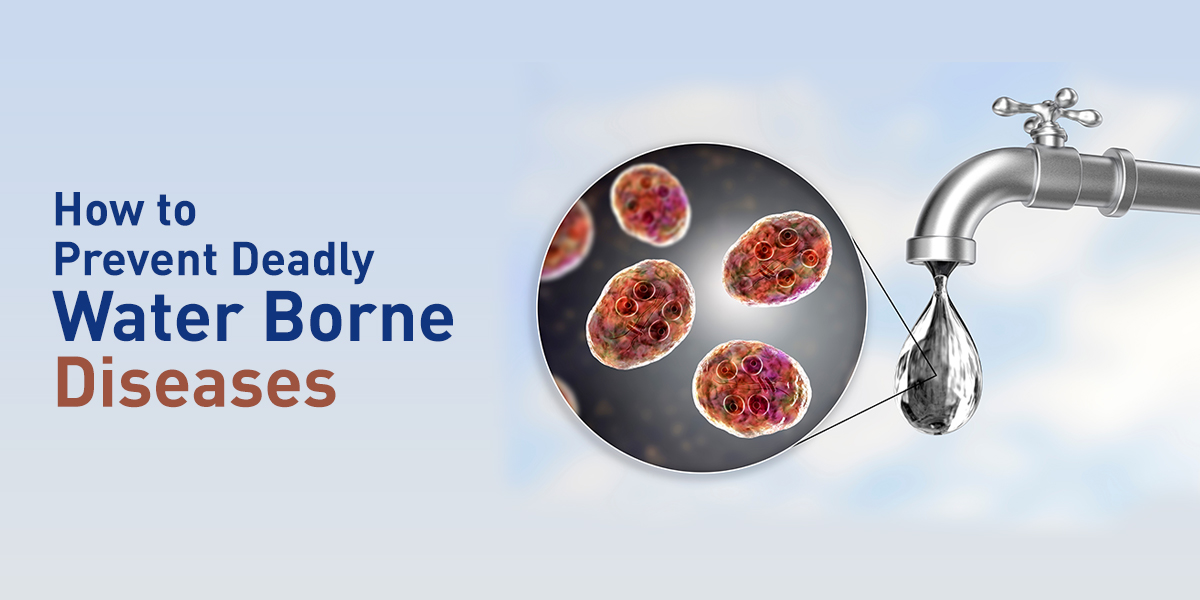 Waterborne diseases affect thousands of people each year, particularly those in developing areas who do not have access to safe and clean water. Diarrhoea is the most common waterborne infection. Water-borne diseases are infections caused by tiny organisms such as viruses and bacteria consumed through contaminated water or contact with excrement. In addition to these conditions, poor hygiene may also lead to deadly diseases like cholera and typhoid. The only solution left to prevent yourself from water borne diseases is to drink clean and pure water from RO Purifiers. For this, you can always rely on KENT. All water purifiers offered by Kent are designed with advanced technology that makes your normal drinking water clean. They not only make the water pure but also retain the essential minerals in the water.
Moreover, here, we've provided some tips you must follow to prevent yourself from waterborne diseases.
Tips to prevent waterborne diseases
Drinking safe water contributes to a healthy life. If you drink water containing chemicals or dirt, there are high chances of being exposed to water-borne diseases, such as typhoid, cholera, or diarrhoea. To prevent yourself from these deadly diseases, make sure to follow the following.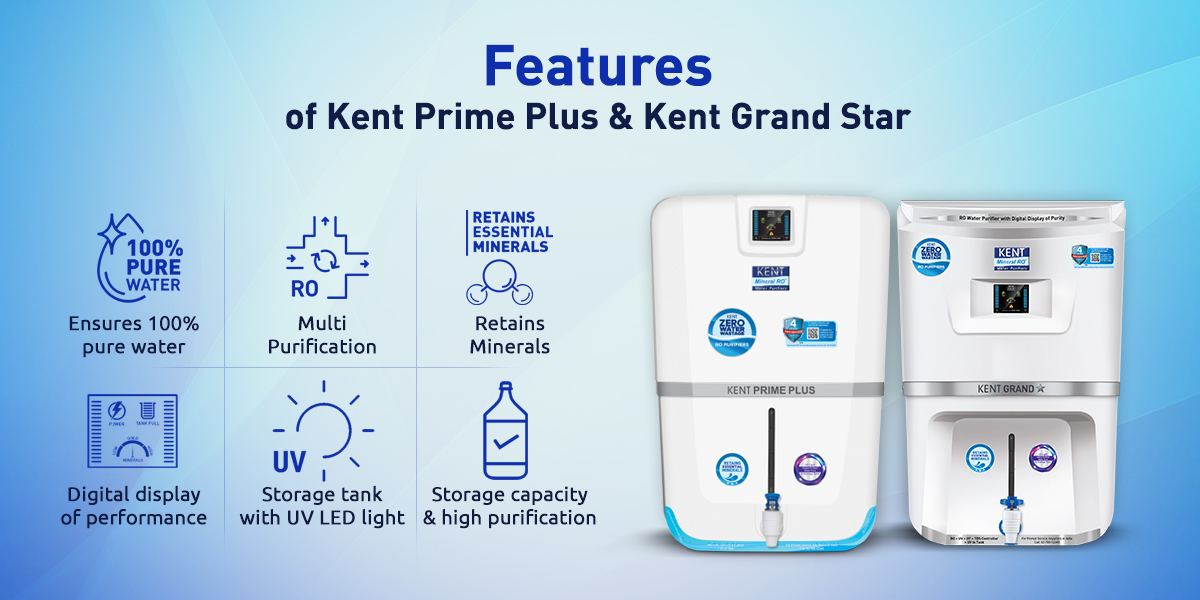 Make sure you drink only boiled or filtered water: – Drinking filtered water plays an important role in preventing waterborne diseases. If you don't have access to clean and safe drinking water, you must install a water purifier in your house. For this, you can count on water purifiers offered by KENT to get clean, fresh, and pure water.
Maintain personal hygiene: – Maintaining personal hygiene is as important as drinking or eating healthy food. One must wash hands before cooking or eating to prevent the intake of harmful particles. Apart from this, one should keep sanitizing their hands from time to time to maintain proper hygiene.
Store water in clean containers: – Storing water in a clean container is essential to keep your drinking water safe. If you store the drinking water in a dirty container, there are high chances of you getting waterborne diseases. Hence, you must purchase an RO Water Purifier by KENT. It includes UV LED in the tank in the water purifiers, which kills and prevents any bacterial growth. Moreover, Kent water purifiers make your drinking water 100% pure, and therefore, prevents you and your family from water borne diseases.
Ensure to eat at a hygienic place: – Eating healthy food helps in maintaining good health. If you love eating at restaurants or street food, make sure the place is hygienic. The place/restaurant should be properly sanitized and clean. So, avoid eating unhealthy food that too at the unclean place.
Monitor the water supply pipes: – One must keep monitoring the water supply pipes installed in their home to ensure the water is clean. If the water pipes have cracks or leaks, the harmful chemicals will get mixed in the water, drinking which can cause waterborne disease. So, to drink pure and clean water, one should install the RO water purifier offered by reliable brands like KENT. The KENT RO water purifiers ensure all impurities are extracted from the drinking water, making it 100% pure, safe, and hygienic.
Now when you know about water-borne diseases and what measures you can take to prevent them, it's important to know about some of the best KENT Water Purifiers available in the market. Read on to know more about the KENT purifiers that can make your drinking water completely safe.
KENT Prime Plus:
One of the best models on the list is KENT Prime Plus which comes with KENT's Mineral ROTM Technology and multiple purification process of RO+UV+UF+TDS Control + UV In-tank. All these features make your drinking water 100% pure and safe. KENT Prime Plus is also equipped with Zero Water Wastage technology that uses a pump to recirculate the rejected water to the overhead tank. In addition to this, the UV LED in the purifier's tank ensures that the purified water is 100% free of bacteria and other pathogens.
This smart purifier also comes with a TDS control valve that controls the TDS level to retain essential natural minerals in purified water. Additionally, it has a Digital Display of Purity for the convenience of the users. The users can find water purity, filter life, RO flow rate, and purified water quality due to the feature.
KENT Grand Star: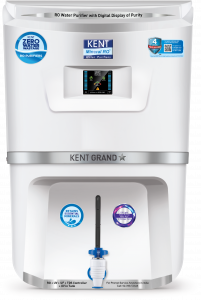 To drink 100% pure, safe, and mineral-rich purified water, KENT has one more model in the list of RO water purifiers, KENT Grand Star. It's an advanced RO water purifier that comes with multiple purification processes of RO+UV+UF+TDS Control + UV In-tank that provides 100% pure and healthy drinking water to your home. KENT Grand Star Mineral RO Water Purifier is also equipped with Zero Water Wastage Technology that ensures no water wastage during the purification process.
The RO water purifier comes with a UV Disinfection in the tank that keeps the water clean and safe to drink. It also comes with a digital display of purity that shows the purified water quality, RO flow rate, filter life, etc., in real-time. Suitable for purification of tap and municipal corporation water supply and ensures to make water 100% pure by eliminating viruses, bacteria, chemicals, and impurities from the water. In addition to this, the RO water purifier comes with a TDS Control value that enables maintain the preferred TDS level to keep essential minerals in the water.
Conclusion
Now when you've got to know about the deadly water-borne diseases and their prevention, you must have decided to get the best suitable water purifier for your home. Choose the purifier which is ideal for your home and fits in your budget. For this, you can also get assistance from professionals of trusted brands like KENT. You can book a free demo of water testing by filling out the form given on the official website of Kent. The RO water purifiers offered by Kent are made with advanced technologies that ensure the water is 100% pure and retains the important minerals.