March 12, 2019
Surprise your Guests with these 5 Mouth-Watering Snacks This Holi
The vibrant festival of colors is just around the corner, and most of you may be busy planning the perfect Holi party. Like every other festival in India, Holi celebration is incomplete without a table full of scrumptious snacks. While many of us prefer to buy readymade snacks from the local sweet shops, these delicacies may be loaded with unhealthy preservatives. This Holi, skip why not skip readymade snacks and make scrumptious snacks at home? Thanks to the advanced cooking appliances from KENT, preparing your favourite snacks is no more a hassle. So, in this blog, we list 5 delicious snacks you can prepare using the cooking appliances from KENT. Read on.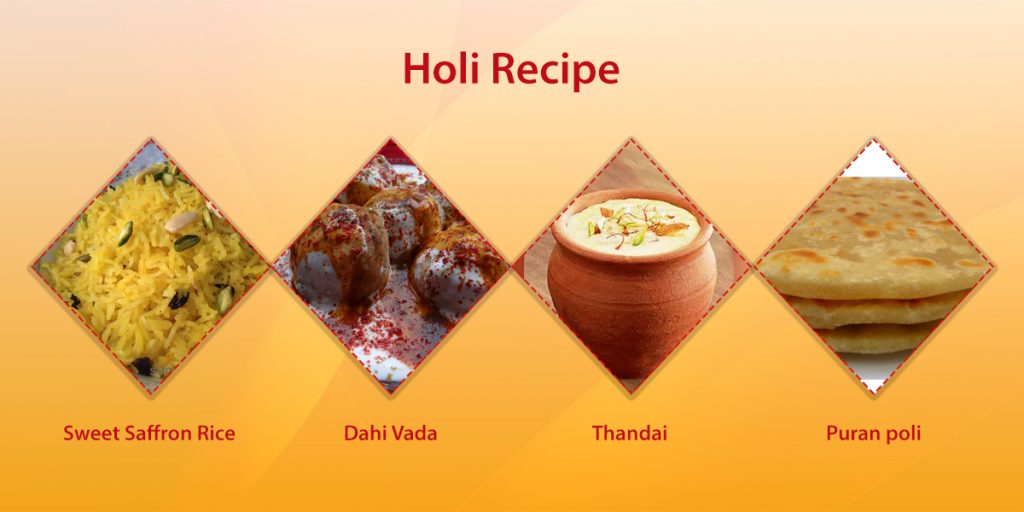 Gujiya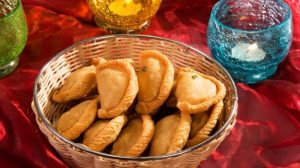 Holi celebration is incomplete without a plateful of gujiyas. A native from Rajasthan, the sweet dumplings are filled with khoya and dry fruits. However, making gujiyas manually is a time-taking and tough task, especially during festivals as you need to make the delicacy in large quantity. This is where KENT Noodle and Pasta Maker can help you out. All you need to do is add the ingredients, attach the required die and your gujiya will be ready in minutes.  You can fry or bake the gujiya depending on your convenience.
Puran Poli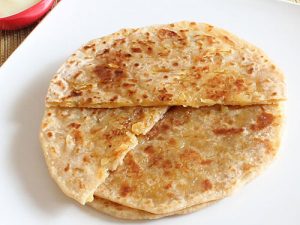 If you want to try something different this Holi, include puran poli in the list of snacks. The delicacy from Maharashtra is sure to win hearts of your guests. The buttery flatbread looks like a roti but tastes very different. The stuffing, which is known as 'puran', is made of lentils and jaggery. For making the dough of puran poli, you can use the KENT Atta and Bread Maker, which helps you prepare soft dough with your desired ingredients.
Dahi Vada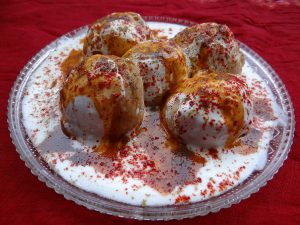 Your Holi celebration is incomplete without a scrumptious plate of dahi vadas. The chaat is prepared using soaked lentils, chickpea flour and potato. To prepare the crispy vadas, you can use the KENT Fryer and Curry Cooker. The appliance comes with an adjustable thermostat control that prevents chances of overheating and burning. After deep frying the vadas, soak them in water for some time before you soaking them in curd.  For best results, soak the vadas in curd for at least 5-6 hours.
Thandai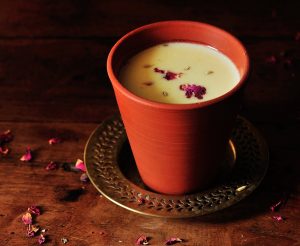 A holi staple, the sweet and creamy drink is loved by people of all age groups. The tasty concoction has a cooling effect on your body after drenching yourself in colors. With the help of KENT Turbo Grinder and Blender, preparing thandai is no more a hassle.  Soak cardamom, black pepper and fennel for 2 hours and grind them using KENT Turbo Grinder and Blender. Add this to milk along with almond and pistachios. Serve with ice cubes and chopped almonds.
Sweet Saffron Rice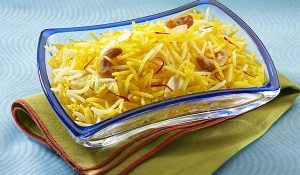 A delicacy from South India, sweet saffron rice or kesar chawal is a special dish that you can make this Holi. The best part is this recipe can be easily prepared with the help of KENT Electric Rice Cooker. The aroma of this recipe makes it an instant hit during your Holi parties. All you need to do is cook basmati rice with cinnamon stick and salt in the rice cooker. Prepare a syrup made of milk, butter, cinnamon, cardamom seeds, saffron and sugar. Mix the syrup with cooked basmati rice and garnish with pistachios.
Conclusion
Those were some of the mouth-watering delicacies that you can prepare this Holi. Preparing these delicacies at home ensures that you eat healthy delicacies without affecting your health. The best part is cooking appliances from KENT make it very easy to prepare these delicacies without any hassles. Click here to check out the entire range of cooking appliances from KENT.