June 12, 2018
Are you a Frequent Traveller? Here's how to Stay healthy on-the-go
Staying fit, eating healthy, and at the same time getting enough time for yourself can be a tough task, especially if you travel frequently. If traveling for business is a part of your job, it is almost impossible to keep a track of what you eat when you are on your toes. The mindless eating, lack of exercise, lack of sleep, and increased stress, will eventually take a toll on your health. According to research by Colombia University, traveling for business increases the risk of high BP, and obesity and raises cholesterol levels. The consequences can be avoided by taking a few smart steps, no matter how much you travel. So, for all the professionals who travel for a living, here are some creative ways to keep your health in check.
Prepare your Own Food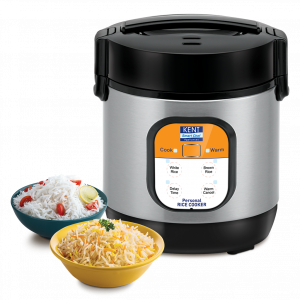 When on a business trip, luncheons are quite common and unavoidable. However, if there are days when you don't have any such commitment, avoid eating out and preparing your own meal. The idea may seem impossible for many travelers for obvious reasons. However, with the introduction of the KENT Personal Rice Cooker, preparing a healthy and filling meal while traveling is no longer a problem. You can easily make healthy biryani or khichdi with the rice cooker. All you need to do is add the required ingredients and switch on the appliance. Your healthy home-cooked meal will be ready in minutes.
Stay Hydrated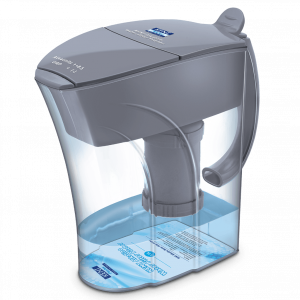 If you are a frequent traveler, you need to pay special attention to the quality of water that you drink. You can't completely rely on bottled water, which is readily available. In addition to the impurities, the pH scale of water also affects your health. Drinking water without the right pH level can lead to a number of health problems. To be completely sure of the water quality, you can carry an alkaline water filter pitcher. The portable pitcher not only balances the pH level in water but also removes physical and chemical impurities in water.
Also Read: 5 Reasons Alkaline Water is Better Than Plain Water
Don't Go for a Meeting Empty Stomach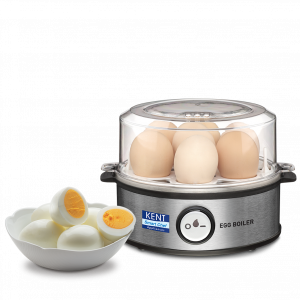 Skipping breakfast is a complete no-no. Even if you have a busy schedule and don't have the time to eat breakfast at the hotel, KENT Instant Egg Boiler can help you out. Instead of staying empty stomach and eating something unhealthy later, it is a good option to eat boiled eggs. With the help of the KENT Instant Egg Boiler, you can easily boil eggs according to your preference. The compact appliance boils 7 eggs in 3 minutes in 3 different modes – soft, medium, and hard. So, you can easily boil some while you are getting ready so that you don't attend the meeting on an empty stomach.
The Bottom Line
Traveling is a part of the job for a lot of people. Whether you are an independent blogger or a marketing professional, unhealthy eating can take a toll on your health at an early age. Eating healthy on the go is no longer a hassle, with the help of the smart appliances from KENT. The best part is the handy appliances also make corporate gifts, especially for employees who travel a lot. These products make a handy and beneficial gift for employees and also depict that you care about their health and well-being. To find out more about our corporate gifting options, click here.