June 12, 2019
Harmful Impurities Found in Drinking Water
Water, which is an essential part of your life, is loaded with impurities as a result of increasing pollution. Being a good solvent, water dissolves everything that comes in contact with it. The contaminants pose a lot of health risks, which can be fatal at times. The old methods of purifying water don't remove the harmful contaminants making it important to use the right water purifier. However, before installing a water purifier, it is important to know the different types of harmful impurities present in water. So, in this blog, we discuss the harmful impurities present in water and how to deal with it.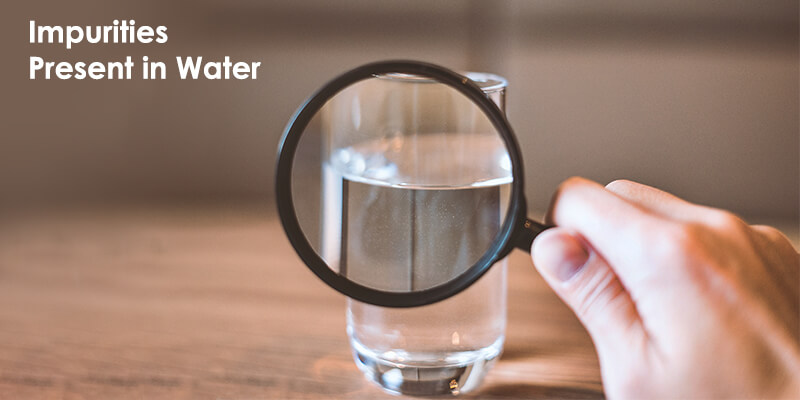 Common Impurities Found in Water
Contaminated water mainly contains different types of elements known as Total Dissolved Solids. Dust, rust, clay and sand stay suspended in water and make it contaminated. In addition, microorganisms and other pathogens also make water unsafe for use. Here is a list of the contaminants present in water:
Biological Contaminants
The most-deadly impurities found in water, biological impurities make the water extremely unsafe for use. Biological contaminants such as bacteria, protozoa, viruses, and parasites may lead to fatal waterborne diseases and health disorders. The minute organisms present in water lead to diseases such as typhoid fever, dysentery, and many other health problems. Though the microorganisms survive different temperatures, these can't be removed from water easily without using the right purification technology.
Chemical Contaminants
Water also contains some dangerous chemicals that can't be removed by the simple filtration process. The reason is water is a universal liquid that easily dissolves everything. The total dissolved solids (TDS) present in water measures the number of dissolved impurities in water and is expressed in 'PPM'. The harmful chemicals present in water include nitrate, mercury and fluoride that are present in the waste dumped by industries. To remove these chemicals from water, you need to use an RO water purifier.
Physical Contaminants
The physical impurities mainly affect the appearance and physical properties of water. Sediment or organic material that are suspended in water bodies as a result of soil erosion. The traditional methods of water purification don't remove the physical contaminants from water. RO water purifiers use multistage purification process to remove physical impurities from water.
How to Make Water Safe for Use?
The traditional water purification methods don't remove the harmful impurities from water. Harmful chemicals such as arsenic, fluoride can't be removed without the help of a special purification process. The only solution to deal with contaminated water is to install an RO water purifier. The purifiers use multistage purification process of RO, UV and UF to remove different types of impurities from water in different stages. Many people are, however, concerned about the taste of water. This is the reason why RO water purifiers from KENT come with a TDS controller, which improves the taste of drinking water. If you need to find out more about RO water purifiers, click here.