October 29, 2018
A list of Healthy and Useful Gifts for Bhai Dooj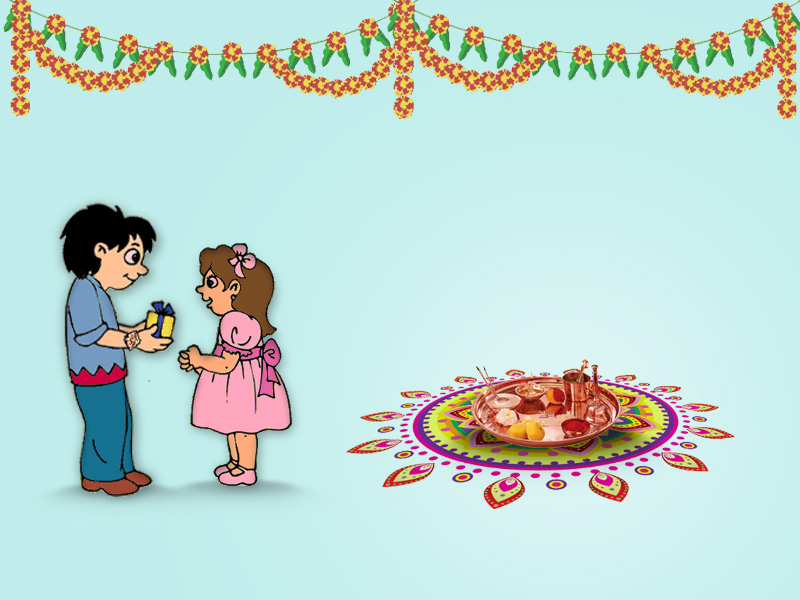 From being super-annoying to over-protective, brothers are always there to help us out whenever we need someone to lean on. However, it's not every day we get a chance to thank our brothers for everything they do for us. Bhai Dooj is an occasion which celebrates a special bond between brothers and sisters. Celebrated on the last day of Diwali, Bhai Dooj traces its roots to the bond of love between brothers and sisters. On this special occasion, why not gift your brother something healthy and useful to make the day memorable? Gone are the days when people gave chocolates and clothes for Bhai Dooj. If you are looking for something unique and handy, we are here to help. In this blog, we list some handy gift items for Bhai Dooj. Read on.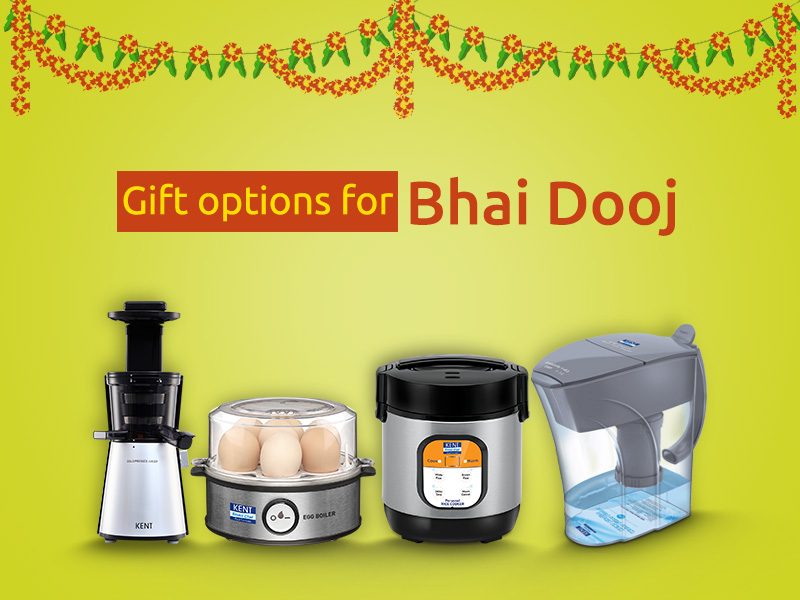 Cold Pressed Juicer
If your brother is health conscious, a cold pressed juicer is the right product for you. Conventional users use high-speed squeezing process that destroys the nutrients present in fruits and vegetables. KENT Cold pressed juicers to use a low-speed squeezing technique, which helps in retaining the natural and original taste. KENT Cold pressed juicers to extract more juice and retain fibres that are beneficial for health.
Personal Rice Cooker
Another useful appliance that you can gift your brother is a Personal Rice Cooker. A very handy appliance, the rice cooker is ideal for bachelors as well as travellers. The advanced appliance helps in making fresh and healthy biryani anywhere. The appliance comes with an advanced induction heating function which helps you get evenly cooked rice. The compact and portable design along with the delayed heating function makes it an ideal gift item.
Pop-Up Toaster
Busy mornings make it difficult to prepare a filling breakfast, which is the reason why many of us leave for office empty stomach. A useful gift that you can give your brother is Pop-Up Toaster from KENT. The pop-up toaster comes with 5 heating modes which make it easy to alter the crunchiness and color of the toasts. The smart device also comes with a special defrost function makes it easy to toast cold bread without any problems. For the convenience of cleaning the appliance, the toaster comes with a removable crumb tray which makes it easy to clean the bread crumbs from the base of the appliance.
Egg Boiler
The handy appliance from KENT makes it easy to fulfill the everyday nutritional needs of your brother. KENT Instant Egg Boiler has a flat heating plate that boils eggs faster. The appliance has 3 boiling modes– hard, medium and soft for the convenience of the users. The easy and one-touch operation makes it easy to use the appliance without any hassles. The appliance also has an additional safety feature of overheating protection for the convenience of users.
KENT 3-in-1 Mini Blender and Food Chopper
Food preparation not only takes a lot of time but also affects the taste of the food. Whether it is chopping vegetables, mincing meat or making juices, KENT 3 in 1 Mini Blender and Food Chopper is the ideal appliance to ease the kitchen task. The small and compact chutney jar is another added advantage of using the appliance.
Alkaline Water Filter Pitcher
Considering the increasing amount of pollution, drinking safe water has become important. A useful gift that you can gift to your brother is Alkaline Water Filter Pitcher from KENT. The advanced water filter pitcher provides you with safe, clean and germ-free water that has the right pH level. Drinking water with the right pH levels is necessary. If water is too alkaline or acidic it can be harmful to your health. KENT Alkaline Water Filter Pitcher not only maintains the pH level but also removes impurities from water.
Read More: Unique Rakhi Gift Items for Sister
Last Few Words
This festive season, ditch the boring old gifts and switch to something unique as well as healthy. The products mentioned above make it easy for bachelors to prepare healthy food items and drink safe. Apart from these, there are a number of other healthy gifting options available. If you are looking for some useful gift for your brother, visit https://www.kent.co.in