November 23, 2017
5 Must-Have Modern Kitchen Appliances for Bachelors for Comfortable Cooking Experience
Cooking healthy and tasty food for a bachelor can be a difficult task. Considering the number of health issues that we face, it has become necessary to avoid junk food. Though many of us know the art of cooking, lack of time makes it difficult to prepare elaborate dishes on a daily basis. This is where smart kitchen appliances from renowned brands such as KENT can make your work easy. The best part is you can easily get these kitchen appliances online without any hassles. So, if you have just moved out of your home and are worried about cooking, bring home smart appliances that can help you ease the kitchen chores.
Here is the list of Modern Kitchen Appliances for Bachelors & Students
1. Cold-Pressed Juicer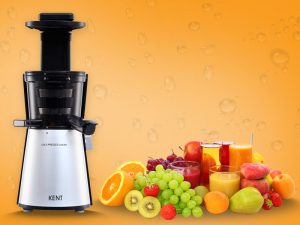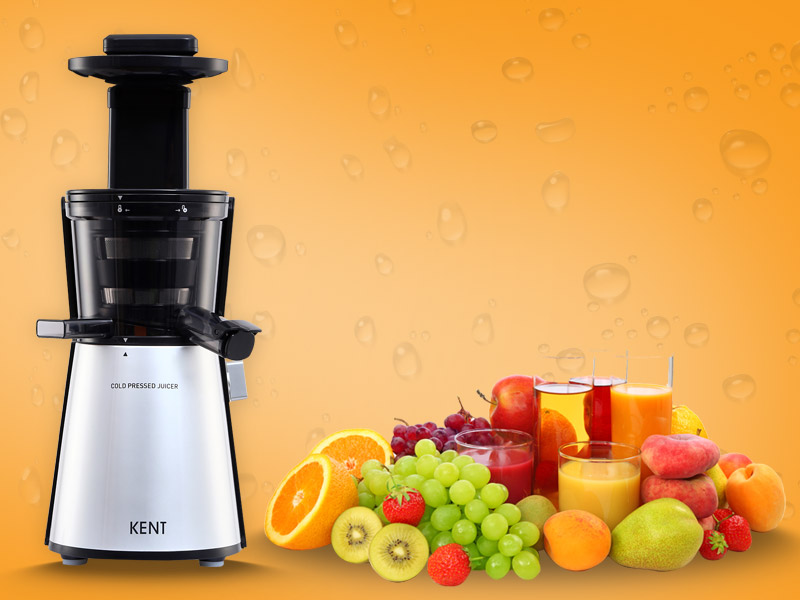 If you are health conscious and like to give your mornings a healthy start, you can get a cold-pressed juicer from KENT, which is a must-have home appliance. As compared to traditional juicers, cold-pressed juicers don't generate heat which helps in retaining the essential nutrients of the fruits and vegetables. Cold-pressed juicers also keep the fibers intact and extract more juice than conventional juicers. So, give your mornings a healthy start with a glass of freshly made cold-pressed juice.
Also Read: Healthy Breakfast Options for Vegetarians
2. Sandwich Maker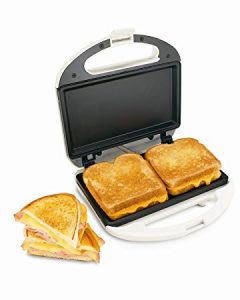 Another useful appliance that you can use to make a healthy breakfast or an evening snack is the sandwich maker. Breakfast is the most important meal of the day but most of us living alone skip breakfast because of lack of time. A sandwich maker helps you make tasty and freshly grilled sandwiches loaded with all the vegetables within 5 minutes. To add a healthy touch, use multi-grain or oats bread instead of white bread.
3. Rice Cooker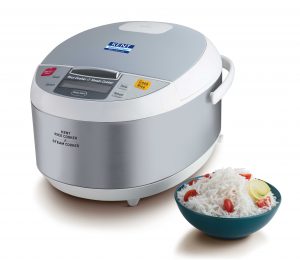 Electric Rice cookers are a handy device that helps you make one-pot meals within a short span of time. All you need to do is add your choice of vegetables and rice to prepare a healthy and fuss-free dinner. In addition to one-pot meals, you can also prepare steamed rice, soups, dalia, and biryani using the versatile kitchen appliance that is easily available online.
4. Omelette Maker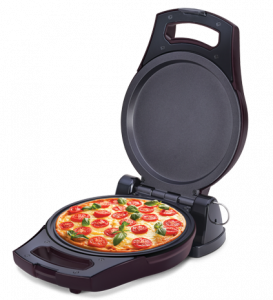 Making an omelet during busy mornings is one of the easiest breakfast options. Eggs are one of the healthiest breakfast options that you have which will help you stay full for a longer period of time and avoid weight gain. However, if you have just started cooking making the perfect omelet can be difficult. This is where an advanced appliance like the omelet maker from KENT can help you out. The best part is the appliance has a flip functionality which ensures that both the sides of the omelet are evenly cooked.
5. Air Fryer
Air fryers are ideal for people who crave fried foods but worry about their health. The best part about air fryers is that they circulate hot air to cook the food. The appliance helps you prepare crispy tasty and healthy fried snacks without submerging your food in oil. All you need to do is place the food with the required seasoning inside the appliance and the circulating air will fry the food.
Last few words
Those were the top 5 kitchen appliances that bachelors can use to easily make their favorite dishes. All the appliances mentioned in the list are easily available online which makes it easy to select your desired appliance from the comfort of your home or office. However, ensure that you buy the appliance from a renowned brand such as KENT to get the best value for money. Visit our website if you want to know more about the kitchen appliances available at KENT.