November 12, 2018
Ways to Boost Your Immunity This Winter
Winter is just around the corner and this is the time when your immune system is the weakest. This is the time when you are at a higher risk of suffering from contagious diseases such as flu and cold. However, according to Ayurveda, winter is also the best time when you have an opportunity to increase your immune system provided you include some winter super-foods in your diet. So, in this blog, we list some of the easy and effective ways to boost your immunity system this winter. Read on.
How to Boost Immune System Naturally in Winter
You can include the below-mentioned foods and drinks in your diet to boost the immunity system during Winter:
1. Drink a lot of Herb Tea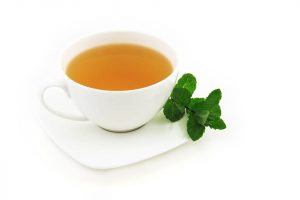 Winter is the time when we love drinking cups of tea and coffee. However, if you want to increase your immunity power, include a lot of herb tea in your diet. Green tea and chamomile tea are great immune boosters as they are loaded with powerful anti-oxidants. With the help of KENT Electric Kettle, you can easily make your favorite cup of herb tea, even on a busy morning.
2. Include a lot of Citrus Fruits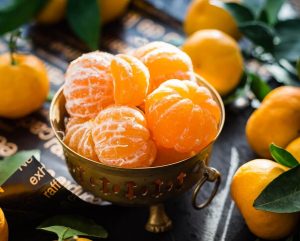 Citrus fruits such as grapefruits, lemons, and oranges are immune suppressants and also packed with Vitamin C. Eating Vitamin C-rich foods plays an important role in preventing infections such as cold, and flu as they boost the production of white blood cells. As your body can't produce Vitamin C on its own, it is necessary to stock up on Vitamin C by including fruits and vegetables, which are rich in immune-boosting vitamins.
Also Read: 5 Lifestyle Changes to Boost Your Immunity
3. Stay Hydrated
You easily get dehydrated during winter, which makes you vulnerable to a lot of diseases. Water produces lymph, which plays an important role in carrying white blood cells and other immune system cells. Staying hydrated will ensure that your body produces enough white blood as well as immune-boosting cells to ensure that you stay healthy during winter. If you don't like drinking plain water, you can add a slice of lemon to provide your body extra dose of vitamin C.
4. Add Herbs to your Diet
Another way to increase your immunity is to include herbs in your diet, especially during winter. Include a lot of onions, garlic, black pepper, ginger, and turmeric in your food during winter. You can use these herbs either in cooked or dried forms depending on your preference. Herbs such as oregano, and turmeric are rich in anti-inflammatory properties and rich in vitamins which help in boosting your immunity.
5. Include Whole Foods in your Diet
Your immune system needs a lot of nutrients such as Vitamin A, C, D, and E as well as minerals and zinc to support your immune system. This is the reason why you need to focus on eating whole foods such as whole grains, nuts, and seeds. You also need to include some superfoods in your diet such as mushrooms to give your immune system an extra boost. You can also try immune system booster foods. However, make sure that you wash the foods properly before eating to stay away from diseases.
Last Few Words
Winter is the time to increase your immunity power to stay safe from diseases. Following the tips mentioned above can help you avoid contagious diseases in winter which are quite common. Whether you prefer drinking herb tea, or hot soups loaded with herbs KENT cooking appliances can help you out. Visit our website to find out more about the range of cooking appliances.