March 3, 2020
This International Women's Day, Make a Resolution to Follow These Healthy Habits
Women are great at multitasking. From managing homes, office work to their social lives, women can do it all with a smile on their face. However, in an effort to maintain a balanced work and family life, taking care of their health ranks lowest on their priority list. The rising cases of heart diseases, diabetes and hypertension prove that women pay the least attention to their health. The number of physical changes that women face throughout their lives makes it important to change their eating habits and lifestyle as they age. So, this International Women's Day, we are listing some healthy habits that women need to follow to stay away from diseases and lead a healthy life. Read on.
Women's Day Special: 7 Health Tips for Women
Here are some healthy habits that women need to follow to avoid serious health problems as a result of the physical changes they undergo:
Start your day with a Glass of Water
Don't Skip Breakfast
Maintain your Bone Health
Balanced Platter
Avoid Second-hand Smoke
Work Out
Go for Regular Health Checks
1. Start Your Day With a Glass of Water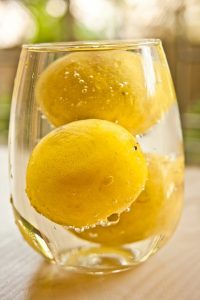 Instead of your daily dose of caffeine, make it a habit to start your day with a glass of lukewarm water. Make sure that you have a water purifier at home so that you start your day with a glass of clean and safe water. Warm water with lemon and honey not only kick-starts your vital organs but also has anti-fungal and detoxification properties. Lemon juice also improves digestion, cleanses your system and destroys harmful bacteria.
2. Don't Skip Breakfast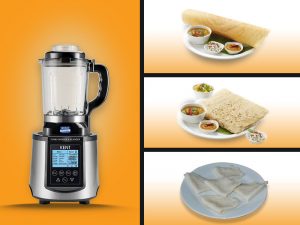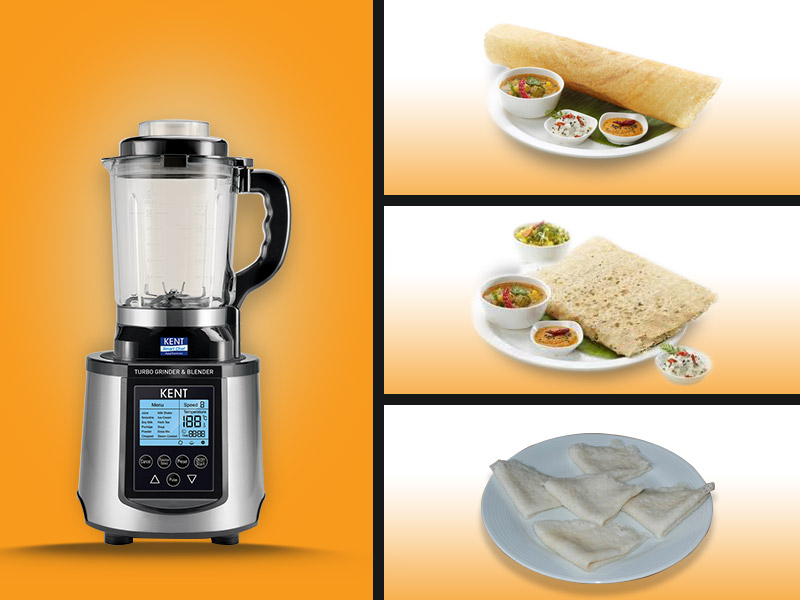 No matter how hectic your morning schedule may be, don't skip breakfast. With the availability of a number of smart cooking appliances from KENT, you can easily prepare a healthy breakfast, which you can eat on-the-go. Whether you enjoy eating boiled eggs, chillas, or dosas you can easily prepare your favorite breakfast with the help of the smart chef cooking appliances.
3. Maintain Your Bone Health
Withering bone health is one of the important concerns among women. As women grow old, their estrogen level declines and adversely affects bone density. This makes it necessary to increase your intake of calcium and Vitamin D. The best source of calcium is milk, so make it a point to drink milk daily. If you don't like drinking milk, give a healthy twist by preparing a smoothie with fruits and nuts using the KENT Turbo Grinder and Blender.
4. Balanced Platter
Eating Healthy is very important to maintain sustainable health. Eating in smaller portions is always helpful. Avoid junk and processed food. It may lure someone as it is easily accessible and satiates the taste buds, but it has adverse effects on your gut system and the overall health. Intake of a balanced platter, which contains the proportionate amount of proteins, fibers, carbs, and fats. In addition to this, make certain that your food items are washed properly. With pesticides and artificial colors ingrained in your everyday vegetable, fruits, poultry or cereals, it comes as a mandate to wash them properly before putting anything into your mouth. With KENT's options for Vegetable and Fruit Cleaner, you can rest assured of consuming the cleanest food.
5. Avoid Second-Hand Smoke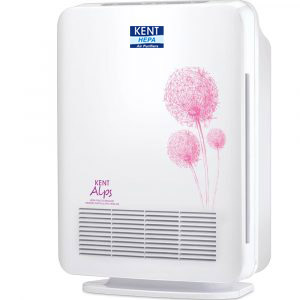 According to a recent report by The Indian Express, cardiovascular disease tops the list of major health diseases faced by women. The danger of developing heart disease is approximately 25-30 percent higher among passive smokers. This makes it necessary to take the right measures to avoid passive smoking. If you have a family member who smokes, make sure you install an air purifier to avoid any risk associated with passive smoking.
6. Work Out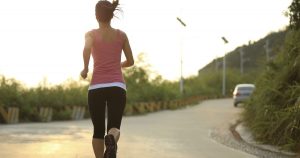 Don't forget to indulge in some form of physical activity to avoid health problems. Exercising even for 15-30 minutes can go a long way in helping you stay fit. Whether it is brisk walking, yoga or jogging, make sure that you indulge in any form of physical activity for 3-4 days a week.
7. Go for Regular Health Checks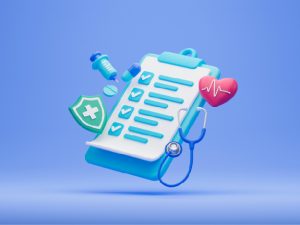 As soon as you cross 30, make sure you go for regular health checks. This will help you keep a check on any serious health condition to avoid complications in the future. Go for regular blood pressure, cholesterol check-up, dental examinations, eye check-up to maintain your overall health. As women age, there are a number of health concerns that you need to take seriously and prioritize. This is the reason why you need to be careful with your health and follow the tips mentioned above to stay safe from any serious health complications.
International Women's Day 2020 Theme – Generation Equality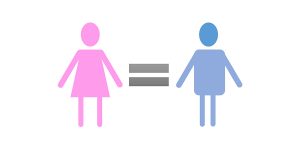 But the Women's Day celebration is incomplete if we tend to ignore "Generation Equality". Health is not only about your physical wellbeing; it also takes mental and social health into its entire narrative.  International Women's Day 2020 celebrates the theme "Generation Equality" with pride.  This Women's Day lets pledge to share the workload and responsibilities, allowing this generation to enjoy equal opportunities and equal workloads irrespective of their genders.
KENT has already climbed its first step in making household chores an easy-peasy job for both the genders, nurturing a culture of equality even within the closed doors of our homes.
Happy Women's Day!!
Frequently Asked Questions
1. Why do we celebrate International Women's Health Day?
International Women's Health Day is celebrated to raise awareness about the specific health issues faced by women and to promote their overall well-being. It aims to highlight the importance of women's physical, mental, and emotional health, as well as their access to quality healthcare services. The day serves as a reminder to address gender disparities in healthcare, promote gender equality in health outcomes, and empower women to make informed decisions about their health.
2. Why is women's day important in India?
Women's Day holds great significance in India as it serves as a platform to recognize and celebrate the achievements and contributions of women in various spheres of life. It promotes gender equality, raises awareness about women's rights, and highlights the need to address gender disparities. It provides an opportunity to advocate for women's empowerment, education, and equal opportunities, fostering a positive change in attitudes and promoting a more gender-equitable society.
3. Is women's health given importance in India?
Women's health is increasingly being recognized and given importance in India. Efforts have been made to address women-specific health issues, including reproductive health, maternal health, and gender-based violence. Initiatives such as the National Health Mission and schemes like Pradhan Mantri Matru Vandana Yojana have been implemented to improve access to healthcare services for women.