March 25, 2017
Harmful Effects of Heavy Metal Contamination in Drinking Water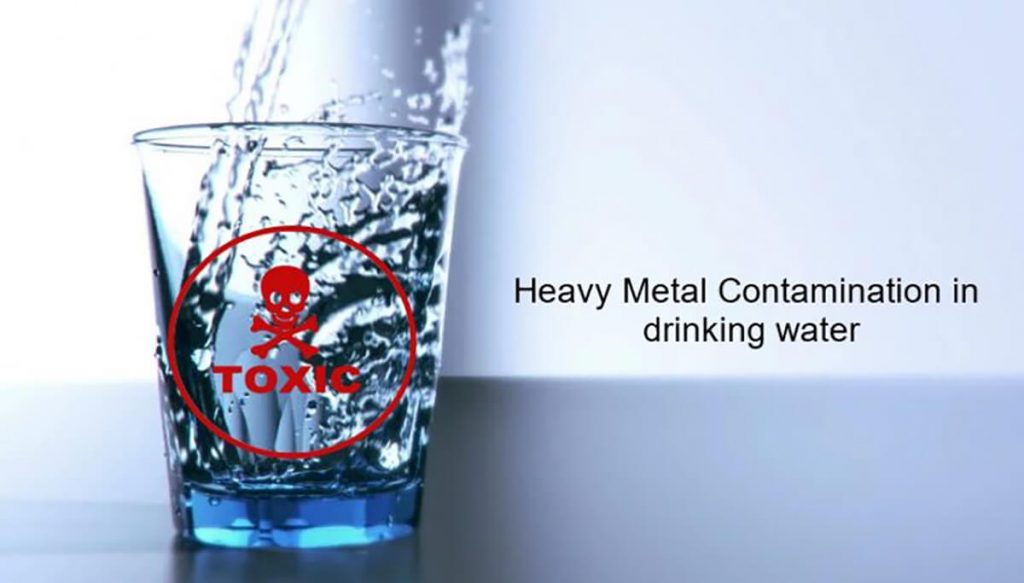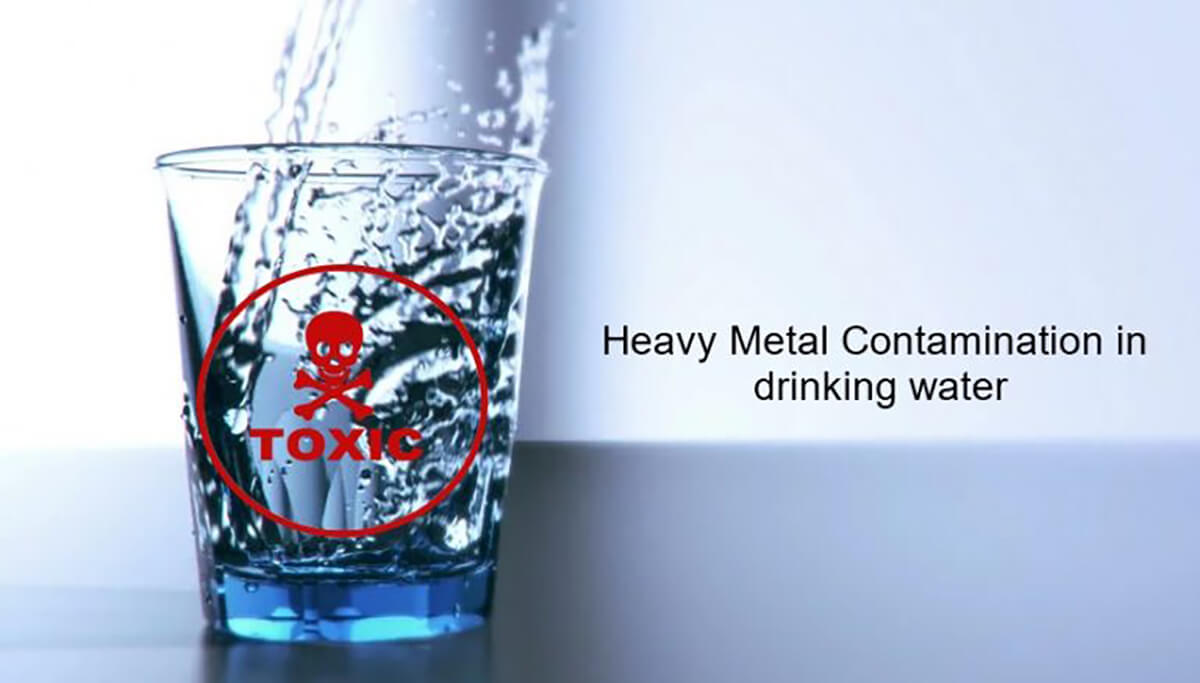 Are you aware of the level of pollution in the water today? Heavy metal contamination in drinking water poses a threat to humans and is often the root cause of various severe health issues such as cancer and organ damage. The presence of heavy metals cannot be seen with the naked eye but can be detected with a water test. Heavy metals are a slow poison to your health as they don't have any immediate effects on your body.
What are Heavy Metals?
Heavy metals are metallic elements that are toxic and have a high density, specific gravity, or atomic weight. They are found naturally in the earth's crust, but due to indiscriminate human activities, their geochemical and biochemical balance has drastically changed and they enter our drinking water supply.
There are some essential heavy metals that the human body requires in trace amounts such as Cobalt, copper, zinc, and manganese but the excessive amount can be detrimental to your health.
Exactly how risky a metal is can depend on several factors, including the dose and means of exposure. However, certain heavy metals are of grave concern as they can harm different organs even at low exposure levels.
Contaminated drinking water with heavy metals such as mercury, lead, cadmium, arsenic, nickel, chromium, and zinc are major health concerns for the public and healthcare professionals.
Harmful effects of heavy metals on the Human Body
The human body can't discharge these metals and they continue amassing inside the body. It doesn't have a prompt impact on the body, however, can bring about major long-lasting issues a large portion of them influencing the brain. It can bring about reduced mental and central nervous function. It also causes harm to the lungs, liver, kidneys, and other vital organs. Heavy metals are also known as carcinogens that can cause cancer.
Young kids are more susceptible to the harmful effects of heavy metals because their body is in the developing stage. The continuous accumulation of heavy metals in children's bodies can affect their nervous system which can lead to learning difficulties, and memory impairment, and furthermore result in behavioral issues in the form of aggression and hyperactivity.
Health Effects of these Metals on the Human Body
Mercury
Lead
Cadmium
Arsenic
Nickel
chromium
Zinc
Let's study the harmful effects of these metals in detail
1. Mercury
Enters through the leaching of soil because of acid rain, coal consumption, and industrial, household, and mining waste. Mercury in drinking water can cause damage to the nervous system and kidneys.
2. Lead
Lead in drinking water usually comes from the corrosion of old pipes. The presence of lead in drinking water can cause damage to the kidney, and nervous system, and learning difficulties.
3. Cadmium (Cd):
Found in lead, zinc, copper ores, coal, etc. the deposits of Cadmium are usually the source for surface and groundwater, mainly when in contact with acidic water and low TDS. As per Water Quality Association, Cadmium can potentially cause damage to kidneys, bone, liver, and blood in case of continuous exposure at levels that are higher than the maximum contaminant level.
4. Arsenic
Arsenic is the most widely recognized reason for heavy metal poisoning in adults. Arsenic is discharged into nature by the refining procedure of copper, zinc, and lead, and also by the manufacturing of chemicals and glasses. Arsenic contamination in drinking water can cause damage to your skin, liver, and eyes and may also cause cancer.
5. Nickel
Nickel is a hard, silvery-white metal used primarily in alloys. It has good corrosion resistance, high ductility and high thermal and electrical conductivity. Nickel is also used as an alloying agent for stainless steel and other alloys.
Nickel is necessary in many organism's diets but can become carcinogenic and toxic in high doses. Women are more commonly allergic to nickel exposure than men. Exposure to skin can cause dermatitis upon contact.
6. Chromium
Chromium is a trace mineral that is naturally present in many foods. The body needs chromium to make use of sugars and fats and to produce energy. Chromium deficiency can cause insulin resistance, which can lead to diabetes and heart disease.
Trivalent chromium plays a role in regulating sugar and fat metabolism, but it is not clear how it does this. Trivalent chromium deficiency is extremely rare and has only been reported in hospital patients unable to eat and who receive intravenous nutrition over a long period of time.
7. Zinc
Zinc is a trace element essential for the growth and development of all organisms. The human body requires zinc for the production of collagen, insulin and testosterone, as well as for the metabolism of vitamin A, iron and copper. Zinc is also necessary for proper immune function.
Zinc deficiency is rare in healthy individuals because the body will adjust its absorption to maintain normal serum levels. However, zinc deficiency can occur when total dietary intake is inadequate or absorption from the intestine is reduced due to disease (Crohn's disease, celiac disease).
How to Remove Heavy Metal?
One of the best solutions to get rid of heavy metal contamination in drinking water is to get the best water purification system. RO purification is one process that is highly capable of removing toxic heavy metals from drinking water. KENT RO water purifiers help in removing heavy metals from drinking water and also retain its natural essential minerals and give you pure drinking water. Bring one of the best water purifiers home and create a protected environment for your loved ones.