March 18, 2017
Air Pollution-A Serious Threat To Human Health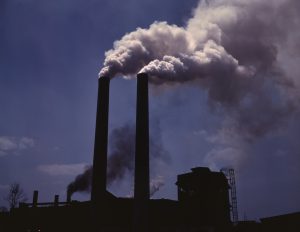 Air pollution both indoor or outdoor is always a serious threat to the environmental health problem. It is adversely affecting everyone be it in developed or developing country like India. Air that has the presence of pollutants like nitrogen oxides (NOX), sulfur dioxide (SO2), ozone (O3) and particle substances (PM) makes it impure and hazardous to health. This pollute air damages the atmosphere and thereby creates the negative effect on the environment that becomes harmful to human health. The pollution has undoubtedly risen high to the dangerous level and this results in different negative consequences and health-related issues.
Causes of Air Pollution
Air pollutants that include smoke, soot, dust, fog, steam, and etc. makes the air continuously hazardous for health. There are different major sources of air pollution and these are burning fuels in automobiles, industries, and homes. In addition to these, burning of wood, as well as charcoal, also results in air pollution. Beside this, noxious gases like carbon monoxide, nitrogen oxides, and sulfur dioxide are also few causes of air pollution.
A study says that air pollutant has contributed towards increasing the rate of mortality and hospital admissions. It is due to the air pollution that human health has got affected and people are facing problems like nausea, chest pain, skin irritation and many others. Respiratory diseases like lungs cancer as well as emphysema can also occur due to the air pollution.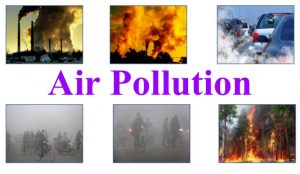 Particle Pollution/Particulate Matter:
Talking about the health issues due to air pollution, particle pollutions/particulate matter are also very much responsible. It is the mixture of solids as well as liquid droplets. The particles that are less than or equal to 10 micro-meters in diameter are very small and these can easily get into the lungs thereby causing serious health problems.
Fine particles (PM2.5): Dust particles with PM 2.5 micrometers in diameter are very small and it cannot be seen by naked eyes but can be visible only with an electron microscope. Such finest particles that are produced from the power plant, motor vehicle, residential wood burning, agricultural burning and etc. Due to contraction of this pollutant, people can face heart or lung diseases. Several studies have revealed that due to the connection of the particle pollution one can get exposed to a variety of health issues that includes:
Irritation of the nose, eyes, and throat
Tightness in chest and shortness of breath
Obstacle in lung function
Uneven heartbeat
Heart or lung disease
In addition to these, some other negative effects of air pollution on health are also observed and these are:
Frequency of chronic asthma cases
Problem of coughing/phlegm
Acute disorders of upper respiratory system
Reduction in productivity & production
Also Read: Why to buy best Air Purifier for Home
How to get rid of air pollution?
Air pollution, be it indoor or outdoor, both are bad for human health and you need to get rid of these so that you can stay healthy. A study says that indoor air is very harmful than the outdoor, and you can get rid of it by making it fresh and pure by installing an air purifier. There are different brands in the market and of all KENT is regarded as the best.
KENT has introduced Kent Aura and Kent Alps HEPA air purifier that is designed with perfection and cutting-edge technology that can help in removing the particulate matters from the air. Both these air purifier has an anti-bacterial coating that can assist in eliminating the bacteria from the air. It can effectively remove bacteria, PM 2.5 particulate matter and even the SPM (suspended particulate matter) that are present in the indoor air and make it safe for consumption.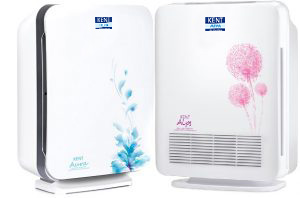 Advantages of using KENT Air Purifier:
It can clean the air making it 99.9 percent dust free
Make your room free from bacteria
Catches and traps harmful pollutants
Effectively removes PM 2.5 and SPM
Ionizer makes the air fresh and elevates the mood
You May Also like Reading: How to Buy Air Purifiers? Complete Buying Guide
Conclusion:
If you want to keep your indoor space clean and free from polluted air, make sure that you purchase KENT air purifier today. The air purifier might support in removing the impurities and contaminants from the air and make the surrounding free from odours and gasses.
Breathe fresh air that is free from bacteria and other pollutants with KENT air purifier India!
Read More: Top 14 Most Polluted Cities in India