November 26, 2021
Top 6 Healthy Gifting Ideas for Parents on Their Anniversary
A wedding anniversary is special for every couple as it reminds them of all the moments they have shared and their beautiful bond. You must plan a surprise for your parents on their special day as it is the best occasion to show how much they mean to you. Parents spend their entire life nurturing you; hence, you should also do your part to show them care, love, gratitude, and respect. They'll be happy even if it's a small surprise from your side. So, don't lose the chance to make them feel special.
Though there are so many gift options available in the market, you should choose something that makes them happy and is healthy for them. You can present many such gift items to your parents, like a good air purifier, smart cooking appliance, and many others. Moreover, your gifts don't have to be expensive to show how much you love them. So, ensure to buy something that would make them happy and healthy too. Here, we've compiled a list of the six healthy gift ideas offered by KENT that you can give to your parents on their anniversary. Read on to know more.
6 Healthy Gift Options for Your Parent's Wedding Anniversary
To maintain a healthy lifestyle, one must inhale the fresh air, drink pure water, and eat healthy food. Focusing on this, we've mentioned the six healthy gifts you can give your parents on their anniversary.
KENT Air Purifiers: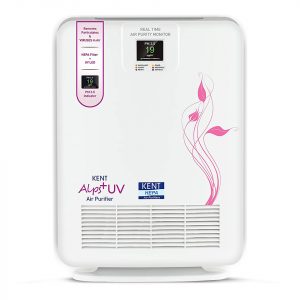 You can gift Kent Air Purifier on your parent's wedding anniversary. It is also one of the healthiest gifts you can give to your parents to improve their health. You can pick from a variety of air purifiers offered by KENT as per your preference. Kent Alps+ UV Air Purifier can be a good choice as it comes with a three-stage mechanism; it combines a high-efficiency antibacterial coated HEPA filter that removes 99% of dust particles and 2.5 particulate matter from the household air. Also, the UV LED Light included in it kills harmful bacteria and viruses as the air passes through it. It develops a hygienic environment where viruses, germs, and bacteria cannot survive. There're three filters in the unit, the first being the primary filter that filters out large particles. The second is the activated carbon filter that filters out smells from cigarette smoke and pet dander, and the third is the antibacterial HEPA filter that removes bacteria, dust, allergens, and PM 2.5. Moreover, on Alps+ UV Air Purifier, you can change the settings with a touch of a button. Furthermore, you can also set a timer for 2 hours (by pressing once), 4 hours (by pressing twice), and 6 hours (by pressing three times).
Hand Blender: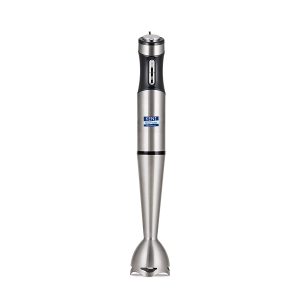 The next healthiest wedding anniversary gift for your parents can be a Hand Blender. It is an affordable and useful appliance you can present to your parents. As your parents spend so much time in the kitchen making healthy and tasty foods for you, the hand blender can be a good gift option. You can make healthy smoothies and shakes for yourself and your parents. It is easy to use and can whisk and blend effortlessly. Kent Hand Blender 400W can be a good option as it is efficient and has a powerful motor that allows you to adjust its speed as per your preference. Moreover, it saves time and is easy to use.
Egg Boiler: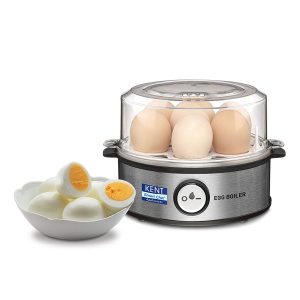 Protein-rich food like egg is essential for everyone, especially elders, to retain good health. But boiling eggs traditionally is time-consuming, and it has also become outdated, thus on this wedding anniversary of your parents, you can gift a handy smart appliance, i.e., an egg boiler. To avoid the hassle of traditional egg boiling, KENT Egg Boiler can be the best product. It boils up to 7 eggs within a few minutes. Also, Kent Egg Boiler lets you boil eggs as per your preference; hard, medium, or soft. Moreover, it includes an auto-turn-off feature that turns the boiler off once the eggs are boiled perfectly. As per your needs and budget, you can choose from Kent Super Egg Boiler or the Kent Instant Egg Boiler-W, which will make boiling eggs a hassle-free activity for your parents.
KENT Alkaline Pitcher: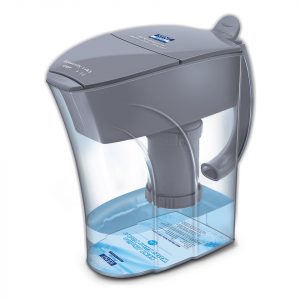 Acidity is common in old age, and hence, drinking pure and alkaline water is one of the significant factors to live a healthy life. The Alkaline Pitcher by Kent provides alkaline water with correct pH levels ensuring your drinking water is alkaline. It transforms the drinking water into alkaline water up to 8.5pH levels, minimizes acidity, boosts immunity, and regulates your body's pH levels that contribute to maintaining good health. It's easy to use, has an easy-grip handle, a 3.5 litre capacity, 1000 litre or 3 months of regular usage before the filter requires to be changed, and fits most door handles. Therefore, you can give a healthy life to your parents by gifting this pitcher to your parents on their anniversary.
KENT Atta and Bread Maker: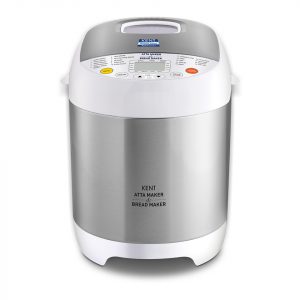 Old parents should not have market bread as it includes preservatives and hence, is unhealthy. Kent Atta and Bread Maker is a great option to gift to your parents on their anniversary. It will help them make fresh and healthy bread at home. The smart cooking appliance comes with a 19 pre-set program menu that allows preparing bread of your choice and knead chapati/puri atta effortlessly and can make 11 types of bread, from multigrain bread to gluten-free bread. Moreover, it gives healthy and nutritious bread at home without consuming much time.
KENT Cold Pressed Juicer: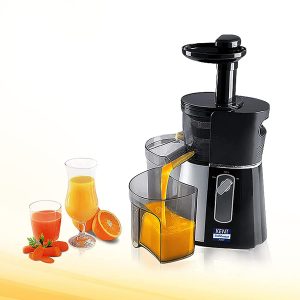 Packed juices available in the market include preservatives to keep them fresh, which is unhealthy. Also, juice extracted from the normal electric juicer fails to retain essential nutrients due to its high RPM and heat generation. Hence, by gifting a Kent Cold Pressed Juicer to your parents, you can replace the processed juice with a healthier alternative. It uses a low-speed method of squeezing to retain maximum minerals, vitamins, fibre, and original taste, which gets destroyed from processing and heat. Also, it is made with a reverse motor action that cleans any pulp blockage to make the extraction process faster and better. Moreover, the Kent Cold Pressed Juicer can cut bigger pieces without any hassle and makes sure all essential nutrients are retained in the juice.
Conclusion
You should gift your parents something that helps maintain their health. From the above options, you can give any of the products to your parents as every product offered by KENT contributes to maintaining good health. These products will not only make your parents happy but also will improve their health. Kent products are robust, reliable, and of good quality that will last a long time and help your parents make healthier choices.