May 3, 2018
India has 14 Most Polluted Cities in the World: Here's what you can do
In a shocking report released by the World Health Organization on Wednesday, India has 14 of the most polluted cities in the world. According to the data released by WHO, Delhi and Varanasi are among the 14 most polluted cities that are included in the 20 most polluted cities of the world. Pollutants such as sulfate, nitrate, black carbon, and coal-fired power plants are some of the major sources of pollution in India. The study also found that approximately seven million people die every year as a result of poor air quality.  The alarming situation highlights that we need to take special care to avoid serious diseases, especially if we have kids or elderly people at home. In this blog, we discuss in detail the current situation and the ways to deal with the problem.
A Closer Look at the Scenario
According to the report by WHO, 9 out of 10 people in the world breathe polluted air. Approximately 7 million people die daily as a result of household and outdoor air pollution. It has also been highlighted that air pollution is the main cause of non-communicable diseases (NCDs). Non-communicable diseases such as stroke, heart diseases, chronic obstructive pulmonary disease, and lung cancer lead to a number of deaths every year. When it comes to the PM10 levels, among the 20 worst affected places, 13 are in India with Delhi topping the list.
Read Here: How to choose the Best Air Purifier for Delhi Pollution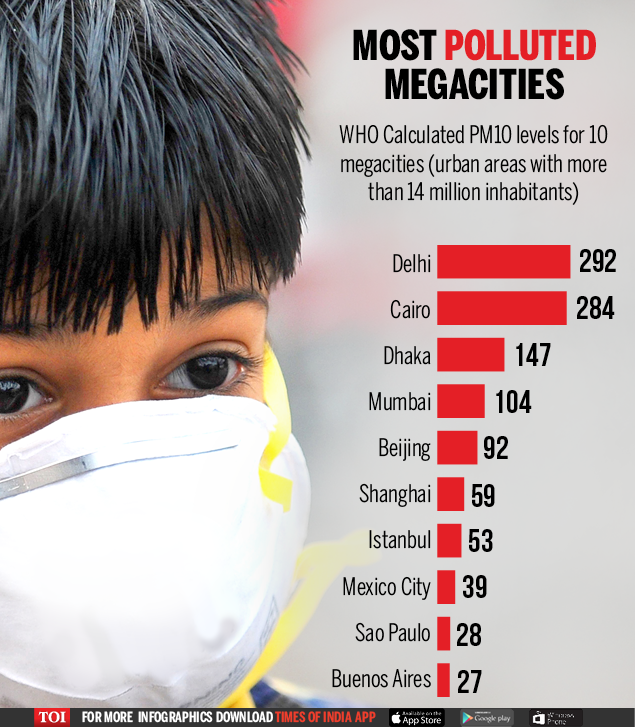 The Situation in North India
Unfortunately, North India has the worst air quality among all the other regions. Places such as Delhi, Kanpur, and Agra have the highest levels of pollution. However, what came as a shock to many people in India, is the inclusion of cities such as Varanasi, Gaya, Srinagar, and Muzaffarpur. Though these cities don't have a large number of factories or other sources of pollution, the PM 2.5 levels were quite high. In fact, the Gangetic plains, as well as valleys, are fast emerging as the major hotspot of air pollution. The reason is, that air pollutants in the valley don't disperse very far leading to an increase in the pollution levels.
Impact on Health
The alarming levels of pollution pose a threat when you are outside but also have an impact on the indoor air quality. While the immune system of adults can to some extent keep them safe from pollution, children and elderly people are at a higher risk. The under-developed respiratory systems of children are adversely affected leading to a number of problems such as asthma, breathing problems, and allergies. Air pollution also hampers the growth of lungs among children and also impacts the lifespan of both adults and children.
Ways to Handle the Situation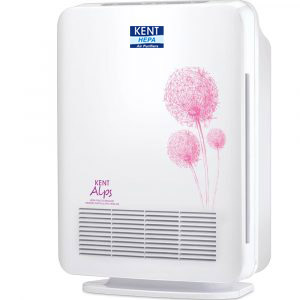 Air pollution also affects the indoor air, making it important to take the right steps to keep your family protected. Wearing a mask when going out, and installing a car air purifier, can help you prevent outdoor pollution to some extent. However, you also need to take the right steps to prevent indoor pollution. Installing a HEPA air purifier is an effective way to reduce pollutants such as PM 2.5, dust, and pollen to make the indoor air safe and free of contaminants. You can easily find high-performing HEPA air purifiers that are also aesthetically appealing from KENT. If you want to find out more about our purifiers, click here.
To know more about indoor air pollution read our inside story.