March 6, 2020
World Water Day – Clever Hacks to Reduce Water Wastage
Come summer, and most of the states in India face an acute water crisis as a result of the increase in demand for freshwater. Being the World's second populous country in the World, India struggles to provide clean and safe drinking water to most of the people. According to a report by the Ministry of Water Resources, India has approximately 18 percent of the world's population but has only 4 percent usable water sources. Considering the grim situation, it is necessary to use water in a thoughtful way. This World Water Day 2020, let's pledge to do our bit to save water and reduce wastage.
World Water Day 2020
This World Water Day 2020 will be observed with the theme, Water and Climate Change. Each year this day has a unique theme attached to the day. Last year it was, 'Leave no one Behind'. World Water Day is observed on 22nd March every year. This year's theme reflects the need to save water and how water scarcity has been affecting climate change. Using water sensibly will save water and reduce the greenhouse effect.
Because "WE CANNOT AFFORD TO WAIT. EVERYONE HAS A ROLE TO PLAY", as quoted by the www.worldwater.org. And this is self-explanatory that we must take the necessary steps to save water before it's too late.
Few Alarming Facts: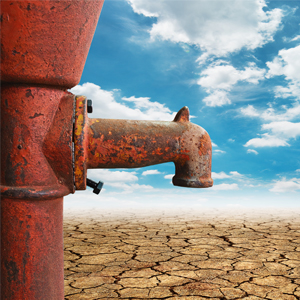 According to a report by Central Ground Water Board (CGWB), Northern India has faced a critical fall in the level of groundwater by 75-85 percent.
According to a survey by the Economic Times, 24 % of areas of Bengaluru receive only hard water. The water is not usable.
As per the report of NITI Ayog, Delhi will run out of groundwater in 2020.
In a study by National Geophysical Research Institute (NGRI) the groundwater levels in Delhi are depleting at a rate of 10 cm per year.
As per the report by Global Surface Water Explorer, more than 20 lakhs people of Chennai face the problem to get fresh water every year for at least 2-3 months.
Simple Hacks to Save Water
Here are some clever hacks that you can use to reduce water wastage at home and conserve water. As stated above, "WE CANNOT AFFORD TO WAIT. EVERYONE HAS A ROLE TO PLAY". Now, it's time we should do our own bit. Here are some of the steps that one should follow to preserve water:
Hack 1: Repair the Leaks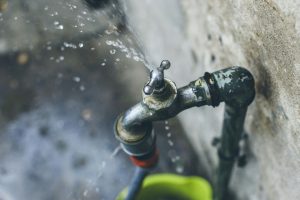 Many of us don't give much importance to a minor leakage until it starts damaging our homes. However, leaks are one of the main reasons we lose approximately 38 liters of water per day (Source: The Better India). Even a minor leak at home may lead to 6 litres of water wastage per day. Fixing any leaky faucet or toilet will not only reduce wastage but will also reduce any kind of damage to your home.
Hack 2: Turn off the Tap when Cleaning the Dishes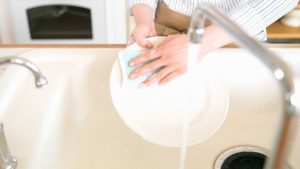 Most of us have household helps to do the dishes. In addition to keeping a tab on how they are cleaning the dishes, make sure that they turn off the water when not in use. You can save approximately 20 gallons of water by turning the tap off and on. When you wash the dishes with the tap on, you may end up losing double twice the amount of water.
Hack 3: Reuse Rejected RO Water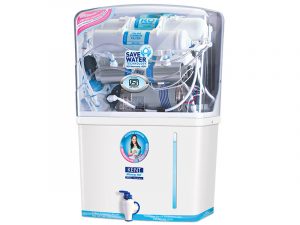 RO purifiers are a necessity, as a result of the increasing amount of pollution; however, you can reuse the RO rejected water for different household purposes. In an effort to help you save water, KENT provides RO purifiers that use an advanced save water technology. These purifiers from KENT recover more than 50% water as purified. The rejected water can be stored in an optional storage tank available with the water purifier, which you can use for various household purposes.
Hack 4: Do Laundry the Smart Way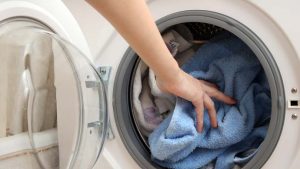 Washing machines also waste a lot of water. As a result, make sure that you adjust the water level in the machine depending on the load. Another effective way to save water is by loading the machine until it's full. Half loaded machines as well as dishwashers waste gallons of water.  If the clothes that you are washing are not very soiled, use less detergent as recommended in the manual. In addition, if you get hard water, make sure you install a Washing Machine Water Softener. The reason is when you get hard water you tend to waste more water to wash clothes. Using a water softener helps in converting hard water into soft, thereby saving water.
Hack 5: Teach the Younger Generation
While in the process of discovering things and experiencing life on their own, children keep on experimenting a lot. Playing with water is also one such process and you cannot and should not control such experiences. However, they should also be taught to preserve water and avoid unnecessary wastage of water.
Conclusion
While some of us are fortunate enough to get water supply at home, there are women and girls across the globe who spend 200 million hours collecting water. Following the tips mentioned above can help you contribute in your own way to reduce water wastage. If you are not using any of the tips mentioned above, you can start by installing a water purifier with save water technology. Visit our website to check out the range of RO water purifiers from KENT.