September 8, 2018
Smart Appliances that are Essential for a Modern Kitchen
A kitchen is one of the most important areas of a home. Whether you are celebrating your promotion, the birthday of a loved one, or a cozy lunch for your close friends, the kitchen plays an integral role in every occasion. Being one of the most important areas, it is necessary to give special attention to the look and the type of appliances that you use. A well-lit, organized, and clean kitchen with modern kitchen appliances add to the aesthetic appeal of your home. Considering this, KENT provides an innovative range of smart kitchen appliances, which are powerful, space-saving, and also make your work easy. So, in this blog, we list 5 kitchen appliances from KENT that make your work easy in the kitchen.
Electric Kettle- to Enjoy your Morning Cuppa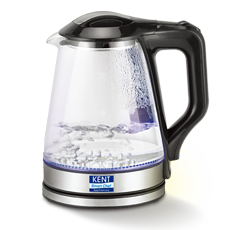 A hot cup of green tea or coffee is the best way to start your mornings. With KENT Electric Kettle, you don't need to head to the kitchen to prepare your cup of tea or coffee. The portable and sleek electric kettle is a convenient, fast and easy way to boil water for your morning cuppa without going to the kitchen. The best part is, that you don't need to keep an eye till the water is boiled. The kettle will automatically shut off when water is boiled.
Pop-Up Toaster- to Give your Day a Crispy Start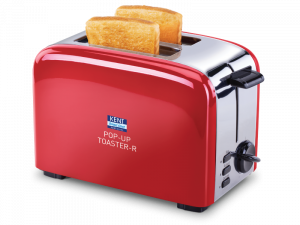 Breakfast, being the most important meal of the day, needs to be filling and healthy. A lot of health-conscious people may advise you to eat cereals in the morning. However, breakfast is incomplete without a plateful of crispy toast with a dollop of butter for many. With the KENT Pop-Up Toaster, you can easily prepare perfectly brown, crunchy toasts in minutes. Whether you need to reheat the toast or defrost frozen bread, the Pop-up toaster can be your savior on a busy morning.
Grinder& Blender- to Re-energize with a Smoothie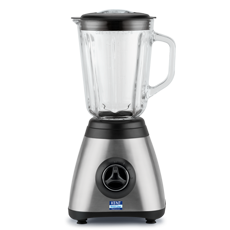 A healthy glass of smoothie can be the right snack to re-energize yourself at work. Instead of snacking on junk, you can drink a glass of smoothie that has the right combination of fruits and yogurt. With the grinder and blender range from KENT, you can easily prepare fresh smoothies. In addition to smoothies, you can also prepare juices and cold coffee in minutes. The high motor speed and diamond-cut blades make it easy to crush ice and many other hard fruits that can't be crushed using a conventional blender.
Electric Rice Cooker- for the Love of Perfectly Cooked Rice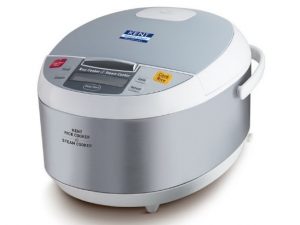 For many people, a full course meal is incomplete without a plateful of perfectly cooked rice. If you are a rice lover, KENT Electric Rice Cooker is a must-have appliance for you. The smart kitchen appliance helps you prepare delicious, fluffy rice with the right texture, even without any manual intervention. Loaded with some best features such as 'Delay Start' and 'Keep Warm' function, KENT Electric Rice Cooker is a must-have for every modern kitchen.
Last Few Words
Those were some of the essential appliances that are necessary for every kitchen. These modern appliances ease your work and also help you prepare healthy dishes within minutes. Being portable and sleek in design, you can easily place them in your kitchen even if there is a space constraint.  To find out more about smart chef appliances from KENT, click here.