June 20, 2019
International Yoga Day -5 Important FAQs for Yoga Beginners
Busy schedules, crazy working hours, unhealthy habits, and stress take a toll on our bodies and mind. The increasing number of mental and physical issues among the millennials is an indication that we need to practice something that heals our body and mind. One such holistic physical activity that you can indulge in is Yoga. The term 'Yoga' is derived from the Sanskrit word 'Yuji', which means union. The ancient practice is not only famous in India but has gained recognition all over the world. Whether you need to lose weight, get glowing skin, or increase your level of concentration, Yoga is the answer to all your problems. 21st June is celebrated as International Yoga Day around the world. On this International Yoga Day 2022, we elaborate on some important FAQs that beginners need to know. However, before discussing the FAQs, here are some important facts that you need to know about International Yoga Day. Read on.
The Theme of Yoga Day 2022
The theme of this International Yoga Day, which will be celebrated on 21st June 2022  is 'Yoga For Humanity. According to the United Nations Secretary-General Antonio Guterres, in his Yoga message for this year's International Yoga Day, this year's theme reminds people that "yoga is truly universal." In this concern, President Ram Nath Kovind also said, "Yoga is India's gift to humanity and it is a holistic approach to health and well-being, balancing mind, body, and soul."
Aware members of society are constantly making efforts to reduce the effects of global warming and reverse the effects of climate change.  This is the reason why the theme of this year's Yoga day focuses on how yoga can help us deal with the problem of climate change.
Why Do We Celebrate Yoga Day?
The International Day of Yoga is celebrated on 21st June to globally raise awareness about the benefits of the ancient practice. The United Nations General Assembly declared June 21st as the International Yoga Day after India's Ambassador to UN Ashoke Mukerji saw approximately 177 nations joining as co-sponsors. This was the highest number of resolutions in the UN General Assembly.
International Yoga Day has been adopted under the agenda of 'Global Health and Foreign Policy. Resolution 69/131 recognizes Yoga as a holistic approach to health and well-being.
Yoga FAQs for Beginners
If you plan to start yoga sessions, there may be a lot of questions in your mind. Clarifying these basic questions can help you make the right decision before you start your yoga sessions. Here are 5 basic FAQs about morning yoga for beginners.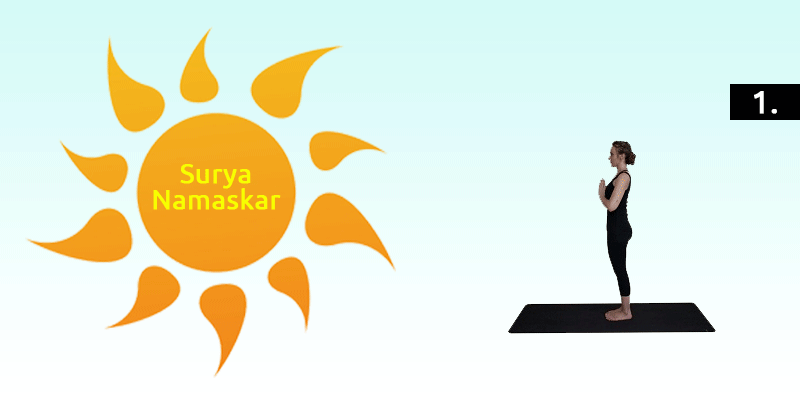 1. Which Yoga Style do you need to follow?
Beginners need to be aware of the fact that there are different forms of yoga that you can practice. Fast-paced, slow-paced, meditative, and restorative are some of the different forms of yoga that you can practice. Each style of yoga is very different from the other and the benefits also vary. Choosing the right yoga style depends on a lot of factors such as your age, fitness goals, level of activity, current level, and temperament. Beginners need to experiment with different styles of yoga to decide which form will meet their needs.
2. What do you Need to Wear?
 There are no recommended clothes for practicing yoga. You can wear anything that makes you feel comfortable such as leggings, yoga pants, or sweatpants. However, make sure that you don't wear too tight clothes that not only cause discomfort but also make it difficult to stretch your body. In addition, you also need to spend on a good yoga mat so that you can practice yoga comfortably.
3. What can you Eat before Yoga?
Avoid eating anything before your yoga session. Practicing yoga on a full stomach will make you very uncomfortable. Make sure that your stomach is empty during the yoga session. There need to be at least 2-4 hours of gap between your workout and yoga session. If you don't want to practice yoga on an empty stomach, you can drink a cup of green tea or coffee before your yoga sessions.
Also, Read Exercise and Hydration- Here are Some Important Points to Consider
4. What is the Best Time to Practice Yoga?
The best time to practice yoga is in the mornings. Starting your day with a session of yoga will help you stay energetic and focused throughout the day. The reason is fresh air in the morning helps you get ready for the challenges of the day. As your muscles are quite stiff in the morning, practicing yoga at this time stretches your muscles and also adds flexibility.
5. How Many Times do you need to Practice Yoga in a Week?
Depending on your schedule, you can either attend yoga classes once a week or daily. Practicing yoga once a day even for 5 minutes can be very beneficial for you. The best part is you can take up yoga classes as frequently as you need. If you don't have the time to attend classes, you can practice yoga in your living room. However, make sure that you breathe right to avoid when practicing yoga at home.
Benefits of Yoga
The relaxation techniques of yoga asanas can help in reducing chronic pain, headaches, arthritis, and lower back pain. Yoga is also helpful in lowering blood pressure and reducing insomnia. Yoga is beneficial for people suffering from lifestyle diseases and fitness disorders. Some of the other physical benefits of yoga are:
Protection from injury
Better flexibility
Increased muscle strength and tone
Maintains weight
Better athletic performance
Balances metabolism
The Bottom Line
If you are planning to start practicing yoga, the FAQs will clarify some common doubts for beginners. Considering the hectic schedule and the unhealthy lifestyle that we have, yoga can be of great help to calm your mind and stay healthy. In addition to the points mentioned above, make sure that you avoid drinking water when practicing yoga. Make a new beginning on this International Yoga Day by practicing yoga every day.