October 25, 2019
Here's How you Can Keep Air Pollution Under Control this Diwali
Diwali, the festival of lights is just around the corner. The festive season is the time to celebrate with your friends and family. While we celebrate the festival of lights with full enthusiasm, the environment takes a toll. Burning of firecrackers (despite the ban), crop burning, exhaust emissions from vehicles, and weather patterns are some of the reasons why air pollution increases excessively. According to reports, the air quality in Delhi has already deteriorated ahead of Diwali. The scenario is the same almost every year, which is the reason why it is important to take the right steps to keep air pollution under control. The blog discusses some ways to control air pollution this Diwali.
The Health Effects of Air Pollution
Not just outdoor but indoor air pollution also has a negative effect on your health. Here are some of the effects of indoor and outdoor air pollution:
Effects of Indoor Air Pollution
While most of us are concerned about outdoor air pollution, many of us are not aware of the fact that indoor air pollution is more dangerous. The only way to reduce indoor air pollution is to use a HEPA air purifier. Here are some of the effects of indoor air pollution on your health:
Asbestos, which is a serious indoor air pollutant, causes health problems such as lung cancer, asbestosis and mesothelioma, and various other types of cancer.
Animal dander, dust mites, and many other types of bacteria that get into your home result in symptoms of asthma, throat irritation, and flu.
Lead, which is another indoor air pollutant, is severely life-threatening and leads to irritation in the eyes, throat, nose, and allergic reactions.
Tobacco smoke is present in a lot of homes and leads to respiratory irritation, pneumonia, heart disease, bronchitis, and lung cancer.
Effects of Outdoor Air Pollution
The air quality starts deteriorating during the Diwali season. This has a negative effect on your health and well-being. Here are some of the effects of outdoor air pollution:
Air pollution increases the risk of stroke, heart disease, lung cancer, and acute respiratory diseases
Ozone, which is also called smog, results in decreased lung function and respiratory inflammation
Coughing and wheezing are also some of the common problems faced due to air pollution
A higher level of air pollution damages the immune system, endocrine, and reproductive system
High levels of particulate matter are also associated with heart problems
Burning of fossil fuels and release of carbon dioxide results in global warming
Toxic chemicals settle on the plants and water sources
How to Control Air Pollution During Diwali?
Avoid firecrackers
Switch to Green Crackers
Eco-Friendly Diyas
1. Avoid firecrackers
Firecrackers are always associated with Diwali; however, most of us simply ignore the fact that firecrackers are the reason behind excessive pollution. The poisonous smoke and noise are not only harmful to humans but also to animals and birds.
2. Switch to Green Crackers
You can always switch to green crackers, which help you enjoy the festival of lights without harming the environment. Green crackers are made using less harmful raw materials and additives, which reduce pollution by suppressing dust.
3. Eco-Friendly Diyas
Most of us light up our homes on this auspicious occasion of Diwali. However, excessive lights also lead to pollution. So, this Diwali you can use terracotta lamps to light up your home and avoid excessive air pollution.
Defeating air pollution with air purifiers?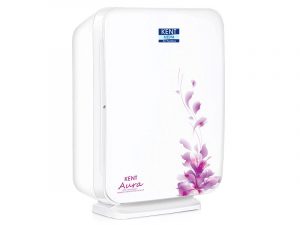 Outdoor pollution also affects indoor air negatively. The deteriorating indoor air quality can be dangerous for people suffering from asthma and breathing problems. When you use an air purifier, it catches and traps indoor air pollutants such as PM2.5, carcinogen agents, and dust particles. The 4 stage purification process not only removes pollutants but also makes the indoor air safe to breathe. As a result, you can be assured that your loved ones are breathing safely even when the air quality is deteriorating outside.
Last Few Words
Every year during Diwali, lots of people and pets suffer from the negative effects of rising pollution. This Diwali let's pledge to be a little more conscious about the environment and make efforts to keep pollution under control. Take a small step and follow the tips mentioned above to keep air pollution under control.