October 19, 2018
Different Types of Chutneys to Compliment your Snacks
India is known for its variety of mouth-watering cuisines and snacks. A favorite accompaniment without which Indian cuisine is incomplete is a chutney. Whether you are making crispy samosas, hot idlis, or dosas, adding the right chutney brings out the flavor of the dishes. The best part about making chutneys is you can play with different ingredients such as fruits, dals, herbs, or vegetables. The range of grinders and blends from KENT make it easy to prepare tasty chutneys in minutes. So, if you too love preparing chutneys but are running out of ideas, we are here to help. The blog lists 3 different types of chutneys you can prepare to complement different types of dishes.
Coriander Leaves Chutney
A very common chutney that is accompanied by samosas and pakoras, coriander leaves chutney is not only tasty but also has a lot of benefits. To prepare the chutney, add coriander leaves, garlic, salt, and tamarind to the KENT Smart Mixer Grinder. Blend the ingredients to a smooth paste and the yummy chutney is ready. Coriander leaves improve digestion, which is the reason why you need to add this chutney with deep-fried snacks. Coriander is loaded with Vitamin C and protein, which help in secreting insulin and lower blood sugar level. Vitamin K present in coriander has antiseptic properties which help in treating mouth ulcers.
Mint Leaves Chutney
Another yummy chutney that you can use as an accompaniment with your snacks is mint leaves chutney. For this chutney, you need a handful of mint leaves, coriander leaves, garlic, green chilies, and dry mango powder. Grind the mint and coriander leaves in KENT 3 in 1 Mini Blender and Food Chopper into a smooth paste. Beat some yogurt in a bowl, add lemon juice, roasted cumin powder, salt, and dry mango powder. Mint leaves are great for digestion, as it reduces inflammation and also soothe the stomach. The appetite enhancer is a storehouse of vitamin C, B, E, and D and is ideal for boosting your immunity.
Tomato Chutney
Tomato chutney is the best accompaniment with almost anything. Whether you have prepared vadas, idlis, or dosas, tomato chutney enhances the taste of your snack. In a pan add some oil, urad dal, and saute till golden.  Add the tomatoes, sugar, and salt to a pan and cook for 5 minutes. Add this mixture to KENT Smart Mixer Grinder and the chutney will be ready in minutes. Tomatoes are a good source of vitamin C, A, K, folate, and potassium. As tomatoes are low in sodium and cholesterol, it has a lot of benefits for blood pressure, and heart patients and also help in preventing cancer.
Last Few Words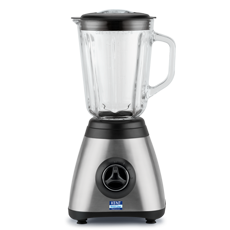 Those were some of the healthy and tasty chutneys you can prepare using the range of grinders and blenders. These chutneys not only enhance the flavor of your food but also are a storehouse of nutrients. Thanks to the range of high-speed grinders and blenders from KENT, making chutney is no more a hassle. To find out more about the range of KENT Grinder and Blender, click here.