February 24, 2020
Can a child be born with Asthma, Symptoms and Home Remedies
A child is the purest form of life. That tender skin, those little feet, that glow in her eyes is sure to mesmerize any living soul on this earth. But what if the child goes through certain abnormalities? Did you ever check if the child has any problems breathing? If any child is facing any problem with wheezing, coughing, or breathing then it can be the symptoms of asthma. Let's get a detailed knowledge of this.
Respiratory Rate in Children
Respiratory rate is the average number of breaths a person takes within a minute's timeframe. If any abnormality is noticed in the same, the toddler needs to be taken to a doctor.
The below-mentioned table will show you the normal respiratory rate of children.
| | |
| --- | --- |
| Newborn babies | |
| Infant (1-12 months) | |
| Toddler (1-2 years) | |
| Preschooler (3-5 years) | |
| School-age child (6-12 years) | |
| Adolescent (13-17 years) | |
Symptoms of Asthma in Children
Other than the abnormal respiratory rates, there are other symptoms, which can portray a clear picture of the child suffering from asthma. What are they?
Here's a list of the same for your perusal.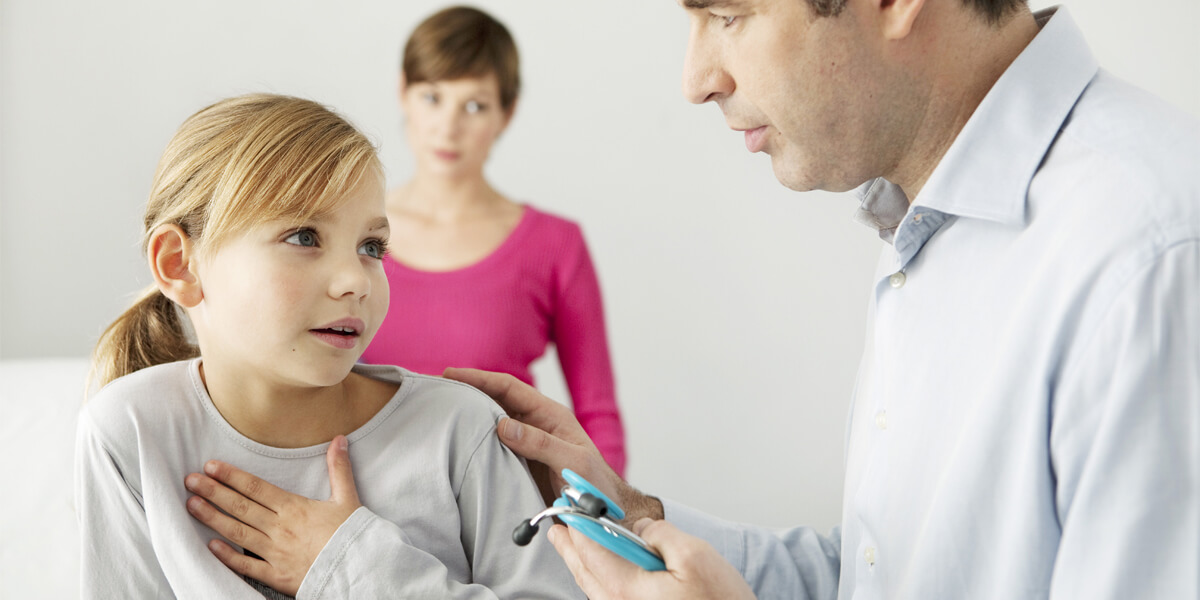 If the child is suffering from frequent coughing during cough and cold.
If you notice a whistling sound in your child's breaths.
If the child finds trouble breathing. Specifically, if he/she faces breathlessness or heavy breathing.
If the child has chest congestion.
If the child has difficulty eating or swallowing.
If you notice pale blue fingernails.
The above-mentioned are some of the symptoms which can indicate that a child is asthmatic. Here arises a question, can a child be born with Asthma? Well, pregnancy does not gift a child with breathing complexities. However, if a child is born prematurely, or the mother had developed any allergies during her pregnancy, the child born will be at a higher risk for asthma.
Also, if the mother is in a habit of smoking during pregnancy or she is suffering from asthma, then it can cause asthma in the child born. But does asthma affect the life of a kid, other than the breathing issues? Let's delve a little deeper.
Effects of Asthma
Asthma does affect a child's health and mental development. Yes, it does. Imagine a child suddenly coughing relentlessly after a normal laughter dose. Simple laughter which is usually a source of happiness becomes a troublesome scenario for an asthmatic child. It becomes obvious that asthma affects the lungs, but it also takes a toll on the immune system and the nervous system too. The body is in a constant state of fighting against its own complexities, a lack of good breathing does not allow the immune system to be stronger. It certainly affects the daily life of a kid when any activity for her comes up as a challenge because of their breathing issues. And in a way, knocking down the confidence of the child. But one cannot see one's child face such criticality in the early years of her life. And in that case, one needs to fight back against asthma. But how? Let's check the treatment, cure, and some natural home remedies.
How to Treat Asthma Effectively At Home?
Asthma acts as a jolt towards the growth of a kid and it is unfortunate for the kid to face such medical conditions. It is advisable to see a physician if the child is diagnosed with asthma. But along with the prescribed medicines, the following home remedies can put the disorder at peace. These are some of the natural home remedies for asthma that one should try for the relief of an asthmatic child.
Sauna Bath: Sauna Bath can help open the nasal as well as chest congestion.
Garlic: Garlic with its anti-inflammatory properties can bring relief to asthmatic conditions.
Ginger: Ginger is again beneficial for chest congestion and tightness. It is regarded as a natural asthma treatment
Turmeric: Turmeric has anti-allergic properties and is found to be safe for children suffering from asthma.
Honey: Honey relaxes the irritation in the throat. Asthmatic kids can intake honey and warm water mixture for relief.
Importance of Air Purifier
Last but not the least, out of everything listed above, pure and fresh air is of the utmost importance for a child suffering from asthma. However, with pollution increasing day by day, breathing fresh air has become a hard nut to crack.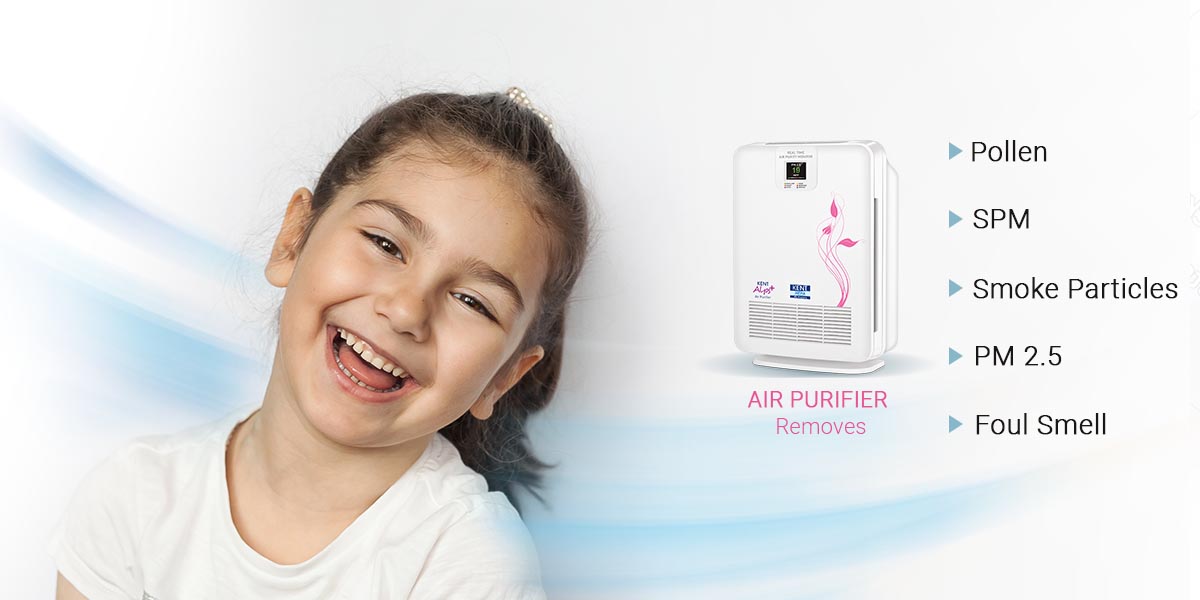 Well, not this time, because with air purifiers present in the market one can re-establish the right to breathe fresh and clean air. An air purifier works actively in lessening the pollutants in the air. In case one is suffering from any allergy or asthma, such pollutants in the air can worsen the condition. Air Purifiers remove smoke, dust, pollutant, and pollen from the air. And if in case you have a pet at home, air purifiers even remove pet dander from the air. In short, the absence of air purifiers will lead you to breathe air full of dust and germs, and hence it can be life-threatening too. These purifiers also leave your abode odour free, making the indoor space practically breathable.
But where will you keep searching for these godsend inventions? Well, here comes KENT with a huge range of air purifiers. So that you and your child can breathe fresh, clean and the purest air.
To know more, visit: https://www.kent.co.in/air-purifiers/