September 30, 2019
5 Smart Cooking Appliances Every Bachelors Should Have
Bachelors who stay away from the comfort of their home always find cooking a tedious task. Bachelors don't find time to cook and to satiate their hunger pangs; they either order food from mess or local eateries. Many a time they even settle for unhealthy options. So, to ensure that you can arrange a healthy meal for yourself and avoid eating unhealthy junk, we have listed 5 smart kitchen appliances that every bachelor should have. Read on
Egg Boiler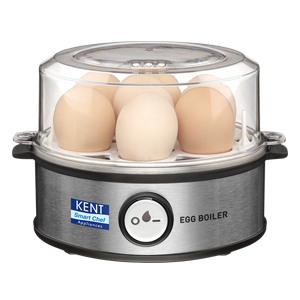 An egg boiler machine is an ideal kitchen appliance that every bachelor should have in their kitchen. The automatic appliance can boil eggs in 3 different modes – hard, medium, and soft according to your preference. To boil eggs, all you need to do is to pour the appropriate quality of water and select the desired mode and the egg boiler does the rest.
Pop-up toaster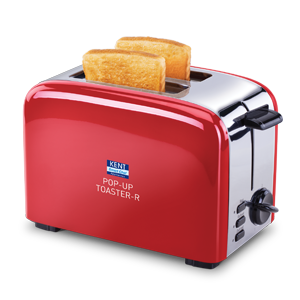 A pop-up toaster is one of the much-needed home appliances that every bachelor should have. This new-age kitchen appliance can help you make perfect toast in a hassle-free manner. The smart appliance comes with defrost function that can help you thaw and toast the frozen bread with one touch. Not only this, it can even reheat the toast with one touch. Besides, with 6 browning modes, the appliance help gets desired color toast according to your preference. So, without much ado go get one for your kitchen!
Hand Blender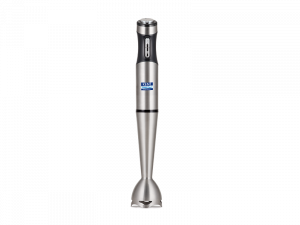 Another great appliance that bachelors can add to their kitchen is a hand blender. It is a smart appliance that can perform different tasks in one go. You can use it to churn, whisk and blend ingredients with perfection. For bachelors, this handy appliance can be their kitchen companion which can help you make milkshakes, creamy smoothies, hot soups, tasty shakes easily.
Electric Kettle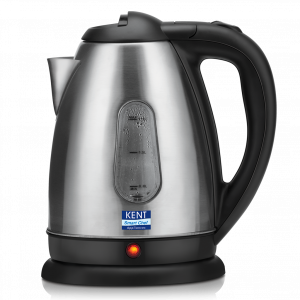 An electric kettle can be a lifesaver for bachelors as it can be used to make hot water, and prepare instant tea, coffee, soups, and other beverages in a few minutes. The modern-day appliance comes with a flat heating plate that can help in efficient heat distribution. In addition to this, this smart kitchen companion also comes with a 1500 W heating plate that helps in boiling water in no time.
Personal Rice Cooker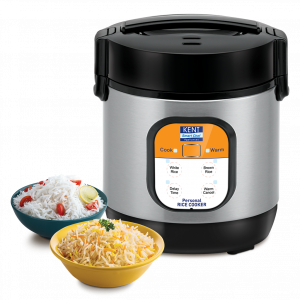 The electric rice Cooker is a multi-tasking smart appliance that bachelors should have. Using this appliance, one can cook rice, pulao, and vegetable biryani in a hassle-free and hygienic manner. For people living alone, an electric rice cooker is a great appliance for everyday use. The newest smart appliance comes with a delay time feature that allows you to cook food at your desired time.
The Bottom Line
These are the few must-have kitchen appliances for bachelors and for the people who are living alone. The appliance can make your cooking task easier and more convenient. To ensure the efficiency of the product, it is important that you must get these appliances from a quality brand like KENT. KENT has a wide assortment of smart home appliance that is loaded with excellent features that ensures excellent performance. To know more about KENT Smart Home Appliances, click here.