February 11, 2020
5 Remarkable Reasons to Use a Stick Vacuum Cleaner
Vacuum cleaners are a convenient home appliance that helps in keeping your home clean and free of allergens. Gone are the days when vacuum cleaners were bulky, heavy, and made a lot of noise. Over the years, vacuum cleaners have become quite convenient to use and carry. Today, you can find some of the best vacuum cleaners in India with different types of attachments and technology. Among the wide varieties of vacuum cleaners available in the market, stick vacuum cleaners have become quite popular. In this blog, we discuss some of the reasons to buy a stick vacuum cleaner.
Benefits of Using a Stick Vacuum Cleaner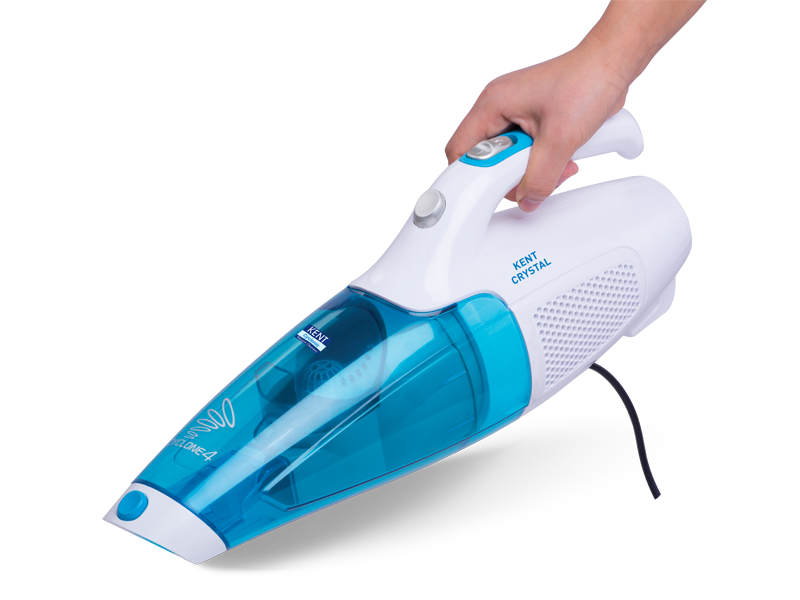 A stick vacuum cleaner is a light version of an upright vacuum cleaner. These vacuum cleaners are easy to store and use which is the reason why people prefer them. Here are some of the benefits of using a stick vacuum cleaner.
1. Size and Weight of the Appliance
Stick vacuum cleaners are comparatively lighter and smaller in size than traditional vacuum cleaners. They are easy to move and ideal for spot cleaning spills. One of the main benefits of the stick vacuum cleaner is its lightweight. Being a lightweight device, even elderly people can easily use a vacuum cleaner. The lightweight and small size not only makes it easy to move and use but also makes it convenient to store the appliance when not in use.
2. Noise
One of the main concerns that people have when buying a vacuum cleaner is noise. Many vacuum cleaners make a lot of noise which makes it extremely inconvenient to use them. The best part of stick vacuum cleaners is they make a lot less noise. As a result, you can easily carry on with your cleaning process without disturbing your family members or pets. KENT Crystal vacuum cleaner, for instance, makes less than 86 dB of noise making it convenient to use.
3. Versatile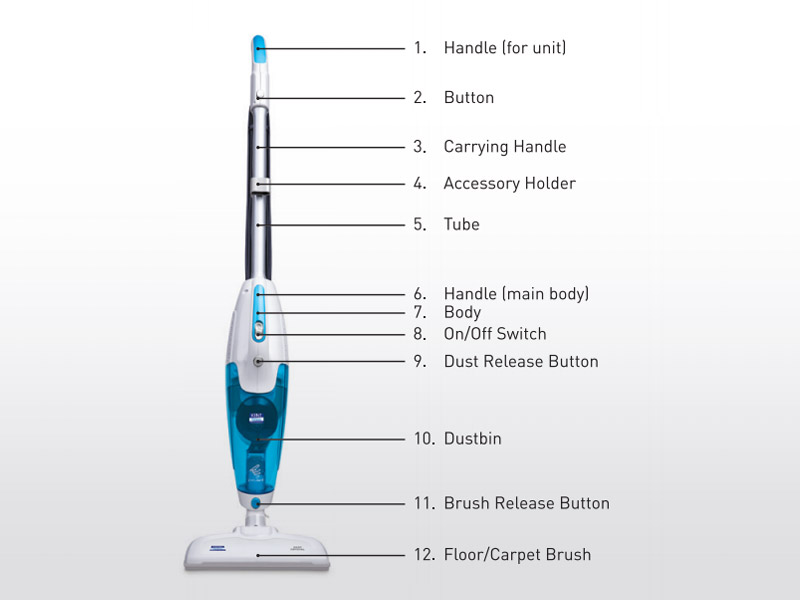 Another great feature of stick vacuum cleaners is their versatility. Stick vacuum cleaners can be easily converted into very light and handheld devices which are completely cordless and run on battery. This feature makes it easy to clean hard-to-reach areas as you don't need to face the hassle of handling multiple cords. Some of the Stick vacuum cleaners also come with HEPA filters that clean the indoor air and also remove tiny particles from the flat surfaces.
Also Read:  Best Vacuum Cleaner Buying Guide
4. Apt for Indian Indoor Spaces
Stick vacuum cleaners do not come with a huge dust bag. The dust container for these appliances comes attached to the stick. Thus, the dust which you collect while vacuum cleaning, gets settled separately. Since it does not carry a huge dust bag with it, it's easier to carry hither and tither. These lightweight cleaning appliances are effective for almost all your household cleaning errands.
Adding to the brownie points, stick vacuum cleaners are good at cleaning hard floors. As in India, one generally does not have wall-to-wall carpet flooring, in that case, stick vacuum cleaners are the perfect choice for cleaning the usual hard flooring. Also imagine, just for a bunch of pet hair on your sofa, you need to take out that huge vacuum cleaner? Well, here comes the stick vacuum cleaner handy for you, because even trivial cleaning is also a part of the huge picture.
5. Easy Cleaning
The upright design of the vacuum cleaner along with the height-adjustable bar makes it clean a convenient task. You can adjust the height of the vacuum cleaner according to your convenience to make it easy to carry on with the cleaning process. The best part is you don't need to move the heavy furniture as the stick design makes it easy to slide the vacuum cleaner underneath the furniture, and also helps you reach the corners of your apartment.
6. Allergy-Free
 Vacuum cleaners are apt for an allergy-free environment. These appliances remove allergic particles from the air, to give you cleaner and purer indoor space. But as the stick vacuum cleaners come with a bag attached in the stick, make sure to clean it in a proper way. Always empty the dust container in a dustbin outside the house, otherwise, be it any model of vacuum cleaner, the allergies can surely make their space indoors.
7. Easy to Store
Stick vacuum cleaners are ideal for people who live in small apartments as they are easy to store. These vacuum cleaners take very less space as compared to the heavier variants. Some of the vacuum cleaners also come with a wall-mountable design to help you save floor space. Thanks to the compact size and weight, you can store the vacuum cleaner in a closet or inside a pantry.
Last Few Words
So, if you are looking for a vacuum cleaner but worry about space constraints, you need to opt for a stick vacuum cleaner. These vacuum cleaners are also ideal for homes that don't have carpeted floors. KENT provides some of the best vacuum cleaners in India with a stick vacuum cleaners being one of them. To find out more about the collection of vacuum cleaners available at KENT.
Read More: 5 Essential Vacuum Cleaner Accessories
Frequently Asked Questions
1. What are the main parts of a vacuum cleaner?
The main parts of a vacuum cleaner include:
Motor:

Powers the vacuum and creates suction.

Dustbin/Bag:

Collects dirt and debris.

Filters:

Trap dust and allergens from the air.

Brushes/Rollers:

Agitate and lift dirt from surfaces.

Hose/Wand:

Allows cleaning in hard-to-reach areas.

Handle:

Provides grip and control while maneuvering.

Power Cord/Battery:

Supplies electricity for operation.

On/Off Switch:

Controls the vacuum's power.

Wheels: Enable mobility and movement across surfaces.
2. Why do people use vacuum cleaners?
People use vacuum cleaners for various reasons, including:
Efficient Cleaning:

Vacuum cleaners offer quick and effective cleaning of floors, carpets, and upholstery.

Time-Saving:

They help save time and effort compared to traditional cleaning methods.

Removes Allergens:

Vacuuming helps remove dust, dirt, and allergens from indoor spaces, promoting a healthier environment.

Convenience:

Easy-to-use and versatile, vacuum cleaners make regular cleaning tasks more manageable and hassle-free.
3. Is a stick vacuum worth it?
Yes, a stick vacuum can be worth it for many people due to its advantages:
Lightweight and Maneuverable:

Stick vacuums are easy to carry around and navigate, making them ideal for quick cleanups.

Space-Saving:

Their slim design makes them easy to store in small spaces.

Versatility:

Many models offer multiple attachments for various cleaning tasks.
Cordless Options: Cordless stick vacuums offer added convenience and flexibility during cleaning.