November 19, 2021
Top 3 Reasons To Clean Your Rugs With Vacuum Cleaner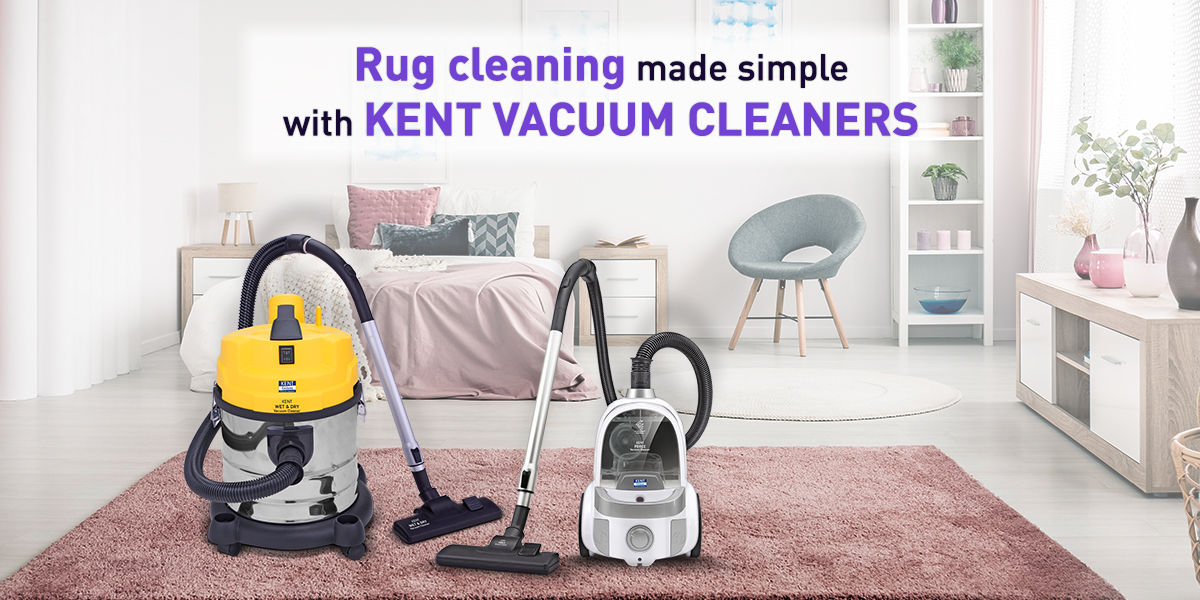 In today's time, maintaining a clean and hygienic environment has become an essential task for every household. Because of the pandemic situation, people have developed an increased sense of cleanliness. However, if you're still using the traditional ways like brooming and moping, keeping your home clean can be challenging. Instead of using the old methods, advanced products like vacuum cleaners can be quite helpful in keeping your homes clean and dust-free. Vacuum cleaners are one such home appliance that can serve all your cleaning needs and make the complete process easier. KENT has come up with a wide range of vacuum cleaners available at cost-effective prices to meet the dusting and cleaning needs. The smart appliances are powerful, compact, and portable enough to easily clean rugs/carpets, sofa corners, and even cars. Below are some more reasons why KENT Vacuum Cleaners are must-have products.
Reasons to use Kent Vacuum Cleaner to clean your rugs
No doubt carpet adds an aesthetic look to your household but keeping it clean, and dust-free is a major concern. It may look clean, but it can be a storehouse of many allergens and dust mites, leading to different respiratory problems. This is where KENT vacuum cleaners can be of great help. Proper vacuuming of the carpets not only removes dust and allergens but also increases their life. Kent Vacuum Cleaners are made with advanced technologies that make cleaning rugs an easy task. Here, we've listed three reasons why Kent Vacuum Cleaners are best for cleaning rugs. 
Protects Your Rug from Wear and Tear:
The main benefit of using Kent Vacuum Cleaner for rug cleaning is that it extends its life. With time, dirt, allergens, dust, and other debris become embedded in the rug fibres, causing the fibres to split and deteriorate. If dirt and debris are removed, the rug will become cleaner and long-lasting.
Complete Dirt Removal:
Cleaning the rugs with Kent's Vacuum Cleaner not only protects them from wear and tear but also takes out the complete dirt infused in the rugs. You must clean your carpets/rugs twice a week to maintain a hygienic and clean environment. Moreover, you can choose from numerous vacuum cleaners offered by Kent as per your preference and budget.
Ensures A Healthier Environment:
When you use the preferred vacuum cleaner by KENT to clean every corner of your house and the rugs, it makes your home environment healthier and dirt-free. Every vacuum cleaner offered by Kent is made with advanced technology that makes sure they meet all your cleaning needs.
Hence, KENT Vacuum Cleaners are perfect for cleaning your home as well as rugs. It not only cleans the floor of your house but also extracts complete dirt from it. Also, there are numerous vacuum cleaners offered by Kent that can fulfil every individual's cleaning requirement. Read further to know more.
KENT Zoom Vacuum Cleaner-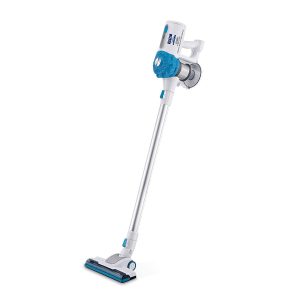 Kent Zoom Vacuum Cleaner is rechargeable and cordless, making cleaning a car and house an easy task. It makes your house dust-free, more hygienic, and makes those difficult-to-clean areas dirt-free with the help of a highly efficient HEPA filter. Moreover, it is a bagless machine that can be charged fully within 30 minutes, after which it can be used for 4-5 hours. Hence, it is a convenient appliance that makes the cleaning task effortless.
KENT Wet and Dry Vacuum Cleaner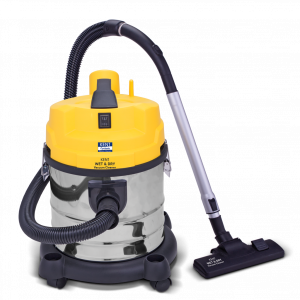 You can easily clean different surfaces of your house with KENT Wet and Dry Vacuum cleaner, whether they are wet spills or dry dust. By using the blower, you can remove dust from the corners of your house, sofas, rugs, and fine gaps on your tables. It is lightweight and produces low noise while cleaning. Apart from this, its rubberized wheels make it easy to move it from one place to another. It comes in two ranges, i.e., 20L and 30L capacity, that you can purchase as per preference at an affordable price. Moreover, the 20L and 30L models are good for usage in Offices also.
KENT Force Cyclonic Vacuum Cleaner- 
Maintaining a spotless home can be a backbreaking chore, but not with the KENT Force Cyclonic Vacuum Cleaner. Its bagless design eliminates any hassle associated with filter bags, making it convenient to use. Also, its high-powered motor and advanced HEPA filter, as well as state-of-the-art cyclonic technology, helps ensure efficient cleaning. Moreover, the included accessories, like the crevice tool, help you easily clean various types of surfaces, like cushion covers, sofa corners, carpets, curtains, to hard floors.
Conclusion
Kent's Vacuum Cleaner is a must-have product for cleaning purposes for every household. It not only clears out the dust and dirt from the floor but also extracts dirt from rugs. You can purchase from a variety of vacuum cleaners available from KENT as per your preference. Also, while selecting the vacuum cleaner, ensure to check features and even check that it fits your budget and meets all quality requirements.