March 4, 2017
Veg Purifier – A fad or a Necessity?
Vegetable purifiers may seem like a fad, but that is only until you realize, that what you have been putting into your mouth in reality laced with pesticides and layers of dirt. And you just won't wash off these contaminants under the regular tap water. Therefore, investing in a KENT fruits and vegetable purifier is almost a necessity in today's day and age, when the purity of raw produce is never a guarantee.
Statistics show common health effects of pesticide residue in fruits and vegetable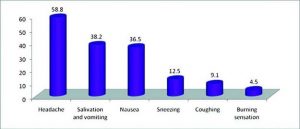 Consuming fruits and vegetables with traces of pesticides in them can have life-changing health implications as well. Some of the lasting impacts of pesticides amongst many others are; Neurological disorders: Long-term exposure to the pesticide can cause Parkinson's as the potent chemicals can disturb the neurological balance.
Neurological Disorder: Long-term exposure to the pesticide can cause Parkinson's as the potent chemicals can disturb the neurological balance.
Infertility and Miscarriage: Male infertility is continuously found to be a result of exposure to the chemicals that are used to dispense weeds and insects during farming and agriculture. Consuming contaminated fruits and vegetables is also responsible for miscarriage in expecting mothers.
Autism: Leading scientists are attributing the condition to genes and insecticides exposed to the mother while she is pregnant as well as to the child in the early years responsible for Autism.
Varying levels of pesticide residue found in vegetables in India Vis a Vis European Union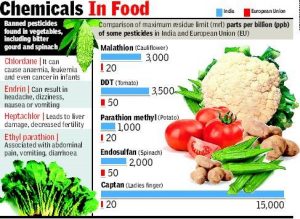 The health risks of pesticides are far-reaching, and the impact is lifelong and sometimes can be passed on to the future generation as well. Fruits and vegetables like apples, strawberries, grapes, celery, peaches, spinach, sweet bell peppers, imported nectarines, cucumbers, cherry tomatoes, imported snap peas, and potatoes have all been tested to have high residue of pesticides in them.
You should be careful when consuming these products, as they may contain pesticide residues. For example, every sample of imported nectarines and 99% of apple samples tested positive for at least one pesticide residue.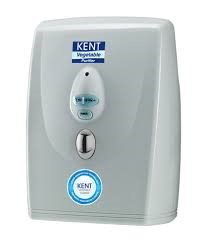 However, one could buy organic produce but not only are they expensive, but there is also no way of telling if you are consuming organic produce or not. This is because many supermarkets slip regular produce as organic to make a large cut.  Hence, instead of being unsure about the quality of your fruits and vegetable, you could invest in a KENT vegetable purifier and bury your worries forever. Here are some of the reasons why this KENT appliance would make a great investment.
Washing the produce under tap water may kill viruses and bacteria but washing off traces of pesticides may not be that easy. KENT vegetable purifiers assure thorough cleaning. The ozone disinfection technology produces highly reactive Ozone gas that successfully oxidizes traces of pesticides, insecticides, and other harmful farm chemicals. Thus allowing you to consume contaminated free fruits and vegetables.
The ozone technology also keeps fruits and vegetables fresh for a longer duration which increases their shelf life. The revolutionary Ozone disinfection technology effectively kills bacteria, viruses, fungus, and other pathogens and hormones from your seafood and meat.
The modern and sleek design of the KENT vegetable purifier gives a chic look and feel to your kitchen. Also, the wall mount design does not clutter your kitchen platform. It is advisable to place the vegetable purifier next to a water source to facilitate daily use.
Apart from the above-mentioned reasons, the KENT vegetable purifier is also easy and efficient. It is a maintenance-free appliance and will protect your family against the hazards of ill-health.