September 25, 2019
The Impact of Deteriorating Level of Groundwater in Delhi
The deteriorating level of groundwater all over India is a reason for concern. Droughts, delay in monsoon, dry levels of surface water, over-extraction of groundwater have resulted in a sharp fall in the level of the water table.  After Maharashtra, North India has seen a critical fall in the groundwater level. States such as Delhi, Haryana, Chandigarh, Himachal Pradesh, and Uttarakhand have seen a 70-80 percent decline in the groundwater level. If reports are to be believed, Delhi will run out of groundwater by 2020.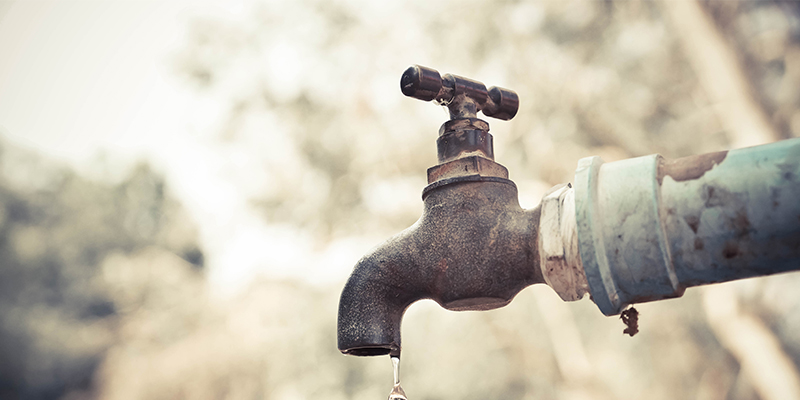 The Alarming Situation in Delhi
Delhi is the third most exploited state in India after Punjab and Rajasthan, according to report prepared by the Central Ground Water Board (CGWB). Every summer, parts of Delhi face severe water scarcity. Almost sixty percent of water supplied by Delhi Jal Board is sourced from the Yamuna and the rest is from groundwater. However, the Yamuna river, which is a major source of water supply is highly contaminated and loaded with toxic waste. In addition, the discharge of wastewater as well as sewage directly in the nearby water resources also has an effect on the availability of water. Approximately 57% of the tehsils in Delhi are overexploited, as analyzed by the CGWB. The reason for deteriorating water quality is two-fold:
Concretization in Delhi has blocked the zones that recharge the groundwater level
Satellite towns such as Noida, Ghaziabad and Gurgaon extract groundwater for domestic use, which shows that the extraction is more than recharge
In some of the isolated places of Delhi, the water table has declined by more than three meters per year. According to the official figures, Delhi needs 1,100 million litres of water on a daily basis out of which Delhi Jal Board can fulfil only 900 million liters of water daily. The gap of 200 million is met by Delhi's groundwater reserves. With the population of Delhi growing, the water resources are depleting rapidly, which is why the dependency on groundwater has increased.
Failure of Initiatives
Rainwater harvesting is one of the major ways to deal with the deteriorating groundwater level. Rainwater harvesting (RWH) was made compulsory almost 19 years ago, however, the effective implementation of the plan has taken a backseat. The loopholes are also related to the practices of builders, who get the plans of their building plans approved from municipal corporations but don't install an RWH system. In addition, the procedural complexity of implementing the plan also adds to the problem. Even with the financial initiatives of DJB, residents need to approach a number of agencies for approvals, which hampers the implementation of the RWH system.
Effect on Over Extraction on Quality of Water
Over extraction of groundwater also has a negative effect on the water quality. Groundwater turns brackish and saline as a result of over-extraction and depleting water level. The water gets more stagnant when the water table is stagnant. The reason is stagnant water has more salts and minerals, which makes water more saline and brackish. In addition, inadequate sewage treatment and disposal also have a negative effect on groundwater quality. Improper disposal of sewage and unhygienic conditions around groundwater sources also increases the instances of nitrate pollution. The combined effect of domestic sewage, livestock rearing, runoff from fertilized fields, landfills contributes to the deteriorating quality of groundwater.
How can you help?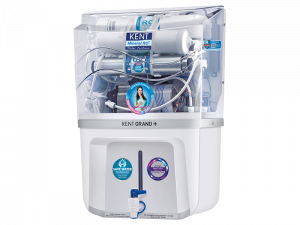 Considering the alarming situation, it is necessary to take some steps to reduce the damage before it's too late. Humans are equally responsible for the deteriorating condition that we are facing today. This is the reason why it is important for the residents need to check their water usage. Giving incentives to residential societies for preventing water wastage. In addition, big institutions need to be encouraged to treat and reuse water.
In addition, households using RO water purifiers also need to take steps to reduce water wastage. RO purifiers waste a lot of water, which can be stored and used for a lot of household purposes. Taking into consideration this point, KENT has introduced water purifiers with 'Save Water Technology'. The unique feature reduces water wastage to a great extent. In addition, you can buy a separate reject water tank which can be used for different household purposes. This can be of great help in reducing water wastage. To know more about the range of water purifier from KENT, click here.