February 2, 2017
Stay Clean and Dust Free with KENT Cyclonic Vacuum Cleaner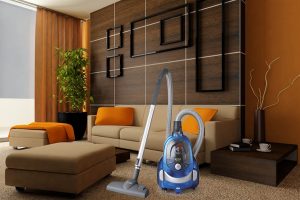 Everyone wants to keep their house clean and they do every possible thing to make it uncontaminated. But, do you know that even after your proper cleaning, your house stays filthy, this is because of the presence of dust and dirt that are too small to see. Most of us live our life without even knowing the presence of such contaminants that can turn to be very harmful and let you experience adverse health effects as well. Thus, to ensure that you stay in a clean environment inside the house free from dust and dirt vacuum cleaner is a must. There are many brands in this market, but of all KENT Cyclonic Vacuum Cleaner is widely preferred.
Know about KENT Cyclonic Vacuum Cleaner
KENT Cyclonic Vacuum Cleaner is designed using revolutionary cyclonic technology that can easily take out the dust and debris from the floor and keep it free from dirt. The cyclonic technology inside the vacuum cleaner has the functionality to suck the dust mites by creating a fast-spinning vortex. Through the centrifugal force, the dust and the dirt get collected inside the detachable cylindrical vessel. The collected dirt can be easily taken out from the bin and cleaned.
Being the best vacuum cleaner in India, the KENT Cyclonic Vacuum Cleaner is added with high efficient motor with strong suction capacity. The cyclonic vacuum cleaner has a 1200W motor that collects more dust at a shorter time span making your home free from contaminants. The highly efficient vacuum cleaner reduces air pollution by ensuring maximum collection of dust and bacteria as compared to the traditional vacuum cleaners.
HEPA Filter in KENT Cyclonic Vacuum Cleaner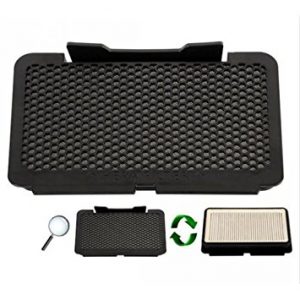 KENT Cyclonic Vacuum cleaner is defined with high-efficiency particulate arrestor (HEPA) filters that perfectly captures the lower levels of dust (that cannot be seen by naked eyes) and bacteria. It also holds the capability to disinfect bacteria, dust mites, virus and many other contaminants by making the indoor environment safe, clean as well as completely germ-free. The best thing about the HEPA filter is that it would remove 99.9% of the impurities like pollen, pet/human hair, animal dander and other fine dust as well.
Some Features of KENT Cyclonic Vacuum Cleaner
It has auto power cord retractor
Low noise operation that is <= 78dB (A)
Big Rubberized wheels ensuring easy movement
Transparent Dust Container
Eliminates the hassle of replacement the dust bag
So, if you want to to keep your home clean from dirt and dust, it is obvious that you should make use of KENT Cyclonic Vacuum Cleaner, which is best in all the essence. The vacuum cleaner is easy to use and it can even clean up places in an excellent manner. Get your vacuum cleaner now and keep your interior free from dust and dirt.
Read More : 5 Essential Vacuum Cleaner Accessories