December 20, 2016
Safe Drinking Water Guidelines in India
World Health Organisation reported that in 1975, about 1230 million people were without safe drinking water supplies. This appalling fact leads to the United Nations in declaring International Drinking Water Supply and Sanitation decade, beginning in 1981. Further, the VI Five Year Plan of India had made a special provision for availability of safe drinking water to the masses.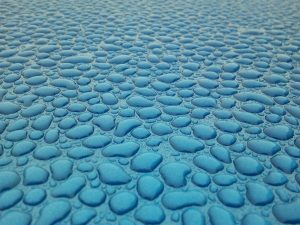 Standard For Safe Drinking Water
The Bureau of Indian Standards (BIS) has specified drinking water quality standards in India to provide safe drinking water to the people. It is pertinent that drinking water sources be tested at regular intervals and ensure that water is meeting the prescribed standards or not, if not, then, the extent of contamination/unacceptability and follow up required.
Another guideline for water quality is prescribed by Ministry of Water Resources, Government of India in 2005. This is known as the Uniform Protocol for Water Quality Monitoring. The increasing risk of geogenic and anthropogenic contamination has led to necessitate the above.
What is the drinking water quality? According to Central Ground Water Board, BIS (IS_10500 and revised module IS 10500:2012) has specifications in Uniform Drinking Water Quality Monitoring Protocol. This standard has two limits i.e. acceptable limits and permissible limits in the absence of an alternate source. If any parameter exceeds the limit, the water is considered unfit for human consumption.
In broad terms, if the water is bacteriology contaminated (E-coli and viruses etc), or if chemical contamination exceeds maximum permissible limits, the BIS considers that water unfit for drinking.
Together We Can offer the latest drinking water specifications as per the BIS. According to BIS 1500-2012 the acceptable limit of bacteria and other major contamination are as follows:
Test parameter
Acceptable limit
Permissible limit

(In the absence of alternate source of water)

pH value
6.5-8.5
No relaxation
Turbidity
1
5
Total hardness as CaCo3, mg/l, Max
200
600
E.coli presence/absence
Shall not be detectable in any 100ml sample
Shall not be detectable in any 100ml sample
Total iron as Fe, mg/l, Max
0.3
No relaxation
Taste
Agreeable
Agreeable
Odour
Agreeable
Agreeable
Ministry Of Drinking Water And Sanitation had published in 2013 that more than 85% of rural households have access to drinking water within or near their premises. As this figure might indicate a better scenario than the UN report of 1975; we need to give greater emphasis to providing safe drinking water on a continuous basis.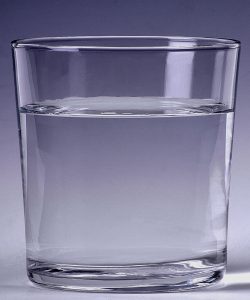 Provision of safe drinking water keeping in mind health protection has more relevance in rural India from the point of view of chemical and microbial risk. The most effective means of ensuring safe drinking water is through the use of water safety plan which effectively utilizes water quality data in planning preventive and corrective actions. The Ministry of Drinking Water and Sanitation, Government of India had a few years back evolved the Uniform Drinking Water Quality Monitoring Protocol with emphasis on water quality and safety. This protocol encompasses various laboratory management practises ensuring scientifically correct interventions to improve water quality.
Keeping in mind the importance of ensuring drinking water quality, the Government of India has earmarked 3% of state allocation of National Rural Drinking Water Program (NRDWP) for water quality monitoring and surveillance. This protocol acts as a guidance system on aspects like minimum infrastructure required for building space, manpower, instrumentation, sampling and testing procedures etc. This will feed the prevalent urgent need to strengthen and set up laboratories so that quality of drinking water is ensured.
Albeit these guidelines and the government amping up its practices, if you find yourself out on the road and without access to bottled water/mineral water, then turn to Mother Nature – coconut water is extremely good for keeping one hydrated plus it has the added benefit of electrolytes.