August 1, 2017
Healthy Breakfast Options for Vegetarians
Breakfast is considered the most important meal of the day. Even the doctors suggest that you need to eat a king-size breakfast before starting your hectic day at work. A good breakfast is one of the best ways to treat your body with rich nutrients to stay active and energized throughout the day. The blog discusses five breakfast options that you can easily prepare at home in 15 minutes or less.
Cold Pressed Juice + Butter Toast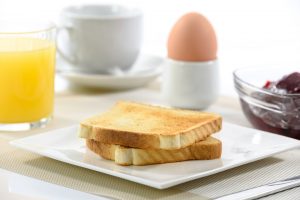 Believe it or not, one of the healthiest ways to give your day a kick start is with a glass of freshly prepared cold-pressed juice and brown bread toast with slim butter. A glass of juice will not only make you healthy from the inside but will also keep you away from binge eating before lunchtime. Fresh cold-pressed juice will provide the essential nutrients to your body so that you stay energetic for the challenging day ahead. So, if you don't already have a cold-pressed juicer, it's time to invest in one to give your body a healthy treat every single day.
Rava Dosa + Milk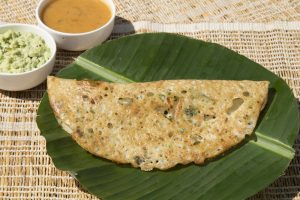 The smell of freshly prepared dosa is enough to give your day the much-needed kick start. However, many of you may be worried about the hassles involved in preparing a dosa early morning. To your rescue, we have a revolutionary product that can help you make thin and crispy dosa within minutes. A glass of milk accompanied with the dosa will make you feel full for a longer duration and also help avoid overeating.
Poha + Seasonal Juice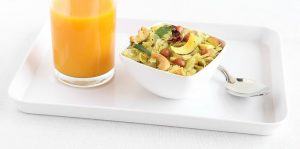 Another healthy breakfast option, poha is easy to make, high in nutrients and the taste can be altered according to your spice meter. Club this typical Maharashtrian breakfast option with a glass of seasonal cold press juice to make your early morning diet even healthier. Make sure the juice is freshly prepared using a cold-pressed juicer and not one of those tetra-pack cold-pressed juices. The low-speed squeezing technique of the cold-pressed juicers retains the original and natural taste of the fruit and makes the juicer full of nutrients.
 Cucumber Avocado Toast + Milk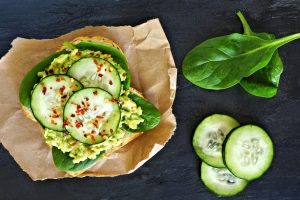 Nothing is more satisfying than a glass full of milk and a plate decorated with cucumber avocado toast. Easy to make and full of nutrients and fibers, cucumber avocado toast is a highly healthy breakfast option. Club the sandwich with a glass of milk or flavored milk to a fulfilling morning diet. You can even add lettuce and egg-less mayonnaise to add to the taste.
Oats Idli + Juice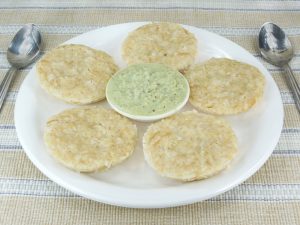 Low on carbs and high on taste, oats idli combined with a glass of fresh juice are one of the best ways to give your day a kick start. Stuff the idlies with carrots and capsicum to enhance the taste and make it a favorite for people of all ages in the family. Combine it with a glass of fresh juice and consume them as fresh as possible for maximum impact. If you luckily own a cold-pressed juicer, you will be able to store the juice for as long as 72 hours. However, we recommend you consume the juice within 20 minutes of making it.
Starting your day on a healthy note should always top your list to have a day full of energy and a body full of nutrients and fibers. Indulge in high-protein and fiber-packed meals that will keep you full for longer.