September 11, 2018
Innovative Ways to Use an Electric Kettle
A handy appliance that many people swear by is an electric kettle. Surprisingly, an electric kettle is not just helpful for boiling water. The compact and handy appliance can be of great help in preparing a lot of other snacks and beverages within minutes. Whether you are an avid coffee lover or a hosteller in love with light night noodles, KENT Electric Kettles are your perfect companion. In this blog, we discuss 5 innovative ways in which you can use an electric kettle for different purposes. Read on.

Brew a Perfect Cup of Tea
If you are a tea lover, you don't need to go to the kitchen every time you crave for a cup of tea. Whether you prefer green tea or a perfectly boiled cup of Masala chai, you can prepare it in a jiffy with the electric kettle. Electric kettles boil water at nearly twice the speed of the stovetop, thereby saving time in busy mornings.
Hot Soup on a Rainy Evening
A piping hot bowl of soup is the perfect companion on a rainy evening. However, you don't need to spend hours in the kitchen to prepare your favorite soup. All you need to do is chop the vegetables into small pieces and add them in the electric kettle with the right amount of water. Hot and delicious soup will be ready within minutes. You can also use instant soup powder in the kettle with the right amount of water.
Instant Noodles for Late Night Cravings
Instant noodles are the lifeline of hostellers. Thanks to the electric kettle from KENT, you don't need to order food from outside to satisfy your late night craving. The best part is you don't need to wait for a long time to enjoy your bowl of noodles. The electric kettle boils water in minutes which you can add to your cup noodles and enjoy your favorite instant noodles.
Instant Oatmeal for Busy Mornings
Another snack that can satisfy your hunger pangs is instant oatmeal. Whether you need to prepare a quick breakfast or light dinner, instant oatmeal is the right option for you. With the help of an electric kettle, you can make oatmeal in minutes. All you need to do is boil water in an electric kettle and add the water to the bowl of oatmeal. Your delicious snack is ready.
Brew a Cup of Great Coffee
If you are a coffee addict, an electric kettle is a must-have appliance for you. Brewing a cup of coffee whenever you want is not as difficult as you think. All you need to do is boil water in the kettle and add coffee powder when the water is ready. Your perfect cup of coffee will be ready in minutes.
Last Few Words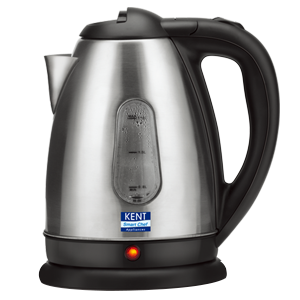 Those were some of the innovative ways you can use an electric kettle. Even if you travel a lot, you can easily take the electric kettle with you to prepare tea, coffee or any other instant beverages or snacks that you like.