May 1, 2019
World Asthma Day 2023- Important Facts and Ways to Prevent Asthma Triggers
The choking level of air pollution in India has led to a number of health problems. However, asthma tops the list of serious health issues caused by the deteriorating air quality. According to a report by WHO, approximately 15-20 million asthmatics are in India. The cases of asthma have significantly increased in the last few years, especially among children. In addition to outdoor pollution, the poor quality of indoor air also contributes to the problem. This year, World Asthma Day, which is organized by Global Initiative for Asthma (GINA), falls on 7th May and the theme is STOP– Symptom Evaluation, Test Response, Observe & Assess and Proceed. In an attempt to increase awareness about the disease, on this World Asthma Day, we discuss in detail about types of asthma, the triggers and the ways to control it.
What is Asthma and their types?
An inflammatory condition of the airways, asthma leads to shortness of breath, wheezing, coughing and chest tightness. The health condition affects people of all ages and groups. Though many people are of the opinion that asthma is curable, it is an incurable condition which can be controlled with the right medicines and by following some effective measures.
There are seven types of asthmatic conditions which affect people of different age groups. Here's a list of the seven types of asthmatic condition:
Child-onset Asthma
Adult-Onset Asthma
Exercise-Induced Asthma
Cough Induced Asthma
Occupational Asthma
Nocturnal Asthma
Steroid-Resistant Asthma
1. Child-onset Asthma
As the name suggests, this type of asthma starts during childhood. The initial symptom of child-onset asthma is wheezing.
2. Adult-Onset Asthma
This type of asthma affects people above 20 years of age and is more common among women. Chemical, mold, dust and cigarette smoke lead to adult-onset asthma.
3. Exercise-Induced Asthma
Indulging in strenuous exercise leads to this condition as a result of narrowing airways.
4. Cough Induced Asthma
The condition is quite difficult to diagnose. A dry cough is the symptom of cough-induced asthma.
5. Occupational Asthma
Contaminants such as dust, vapors, chemicals, and gases in the place of work can trigger occupational asthma.
6. Nocturnal Asthma
This type of asthma triggers between midnight and early morning as a result of the presence of allergens at home.
7. Steroid-Resistant Asthma
This type of asthma affects people who are steroid resistant.
Indoor Air Pollution and Asthma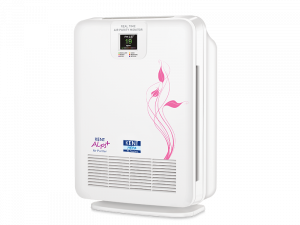 Outdoor air quality is not the only cause of asthma and other types of breathing problems. Many of us are unaware of the fact that the indoor air is more polluted than outdoor air. Presence of pollutants such as dust, pet dander, dust mites, PM 2.5 and pet hair pollute the indoor air leading to asthma triggers. As most of us spend 90% of the time indoors, it is extremely important to keep the indoor air free of contaminants. One of the safe and easy ways to keep indoor air clean and healthy is by using an air purifier with HEPA technology. HEPA air purifiers effectively remove pollutants to make indoor air free from contaminants.
Can Drinking Water Trigger Asthma?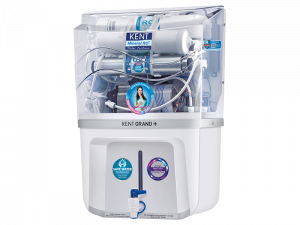 Though polluted air is the main cause of asthma, many people are not aware of the fact that water can also cause asthma. Dehydration, as well as water contamination, trigger asthma. Contaminants such as chlorine, nitrogen oxide, and fluoride can worsen respiratory diseases such as asthma. Chlorine, for instance, triggers a nerve receptor which induces sneezing, irritation, and coughing among healthy individuals. However, this nerve receptor can lead to major problems among asthma patients. Nitrogen oxide is another contaminant that can trigger asthma. When nitrogen oxide dissolves with water it may damage the respiratory organs by attacking the membranes. This increases respiratory diseases and may also worsen the health of people who suffer from asthma.
Last Few Words
With deteriorating conditions, it is extremely important to take all the precautionary steps to stay healthy. Though asthma is not curable, taking the right steps can go a long way in preventing asthma triggers and avoid any serious problems. Installing air and water purifiers, along with regular medications can help you avoid asthma triggers and control this serious health condition.
To know more about indoor air pollution read our inside story.