November 1, 2021
Useful Wedding Gift Ideas for Couples
When it comes to decide wedding gifts for couples, it's common to be scrambling for ideas as most of the gift options are either too flamboyant or too ordinary for an occasion as grand as a wedding. A wedding gift should be something that the couple can cherish, not something that gets stored away in a cupboard or recycled for further gifting. A wedding gift should be thoughtful, practical, utilitarian, and something that can be used well in a household.
Wedding Gift for Friends and Relatives
This wedding season, make sure your gifts are spoken about with joy and excitement. The following is a list of useful wedding gifts for couples to help ease your gifting worries this wedding season.
Mixer Grinder and Blender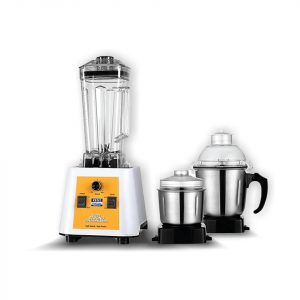 A Mixer Grinder and Blender is a kitchen essential – from making smoothies, grinding spices, making café-style cold coffees, and blending some delicious chutneys a Mixer, Grinder and Blender is that kitchen equipment that has simplified the kitchen chores manifolds. A kitchen appliance of this versatility needs to be of robust quality and also should have excellent features added in it. If you're looking for a Mixer, Grinder and Blender to gift, go for the KENT Super Strong Grinder and Blender, which has numerous features such as the high-speed operation of 1200 watt motor with 30,000 RPM, BPA-free and lockable Stainless Jars with lids, Pulse Function and Speed Control, Overheating and Overcurrent Production, and Warranty protection. If you're looking for wedding gifts that make the everyday kitchen tasks of a couple easy, look no further than a Mixer, Grinder and Blender.
Hand Blender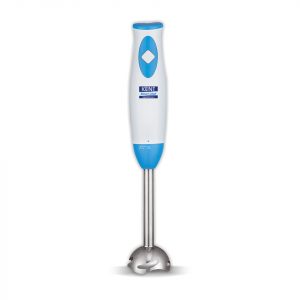 To make the gift valuable to the receiver, you should pick the item that is not only compact and affordable but is also efficient in operation. Another product that comes in the list of gifting ideas is hand blender. It chops, blends, and purees efficiently without taking the space of multiple tools and all these qualities make it one of the best wedding gifts for bride and groom. The KENT Ezzy Hand Blender is a powerful hand blender with 300W, 100% Copper Wired Motor and 11,500 RPM, which keeps the motor cool while performing kitchen tasks speedily. It has a low noise operation, stainless-steel detachable shaft and stem, good quality and durable construction, which makes it a great appliance for gifting.
Atta and Bread Maker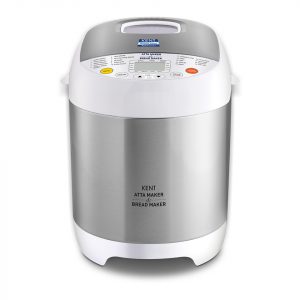 The aroma of fresh baked bread is enough to kick start your day. An Atta and Bread Maker not only kneads the dough for different kinds of Indian Breads but can also make bread at home in a fresh and hygienic manner. The KENT Atta and Bread Maker automatically mix and kneads the dough, thereby making it a hassle-free operation. Homemade bread is healthier, hygienic, and has fewer additives or preservatives than store-bought bread. In addition to this, the smart home appliance allows you to make 11 types of bread in the comfort of your home along with the choicest ingredients from your kitchen. Additionally, you can also knead Chapati and Puri dough in a quick, easy, and hygienic way.
What Makes KENT Atta and Bread Maker Versatile?
The versatility of this appliance is that it lets you make a range of breads starting from French bread to healthy multigrain and gluten-free bread. Bread making is a fun activity and with this appliance, the couple can not only break bread together, but also bake it together. You can also personalize the crust of the bread and the ingredients as per your taste. This modern appliance is one of the best wedding gifts for your friend or relative given its versatility, modernity, and ease of use. Every time the couple would bake some bread or knead the dough for making bread, they would think of the thoughtful gesture of yours to gift them an amazing appliance.
Take Away
Gifting during the wedding season may require a lot of deliberation, and research, but with the right choice, you can gift the most appropriate and useful gifts. Your gifts should reflect your thoughtfulness and gifting practical products, which make chores easier instantly shows your care. When gifting with KENT, you can be assured of the quality and reliability of the products. The products from KENT would not only be a great addition to the couple's kitchen but would make them think of your thoughtfulness every time they use it.