February 6, 2019
Surprise your Loved Ones with these Slow Cooked Dishes this Valentine's Day
Amidst our busy schedules and hectic lifestyles, it becomes difficult to make the most important people in your life feel special. Whether it is your parents or life partner, doing something different once in a while is a great way to express your unending love and care for them. Valentine's Day is one such occasion when you can do something special for your loved ones. Simple exotic home-cooked meals to surprise your family members can help you reconnect with them and show that you care. One of the handy cooking appliances that you can use to make tasty dishes is the KENT Fryer and Curry Cooker. In this blog, we discuss three slow-cooked dishes you can prepare using this smart kitchen appliance.
Slow-Cooked Chickpea Curry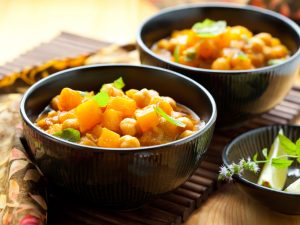 Slow-cooked chickpea curry is a healthy option that isn't deep-fried or doesn't use any unhealthy ingredients. To bring out the flavor of the recipe, it is best to prepare the dish in a slow cooker.
Ingredients
Olive oil
½ onion- chopped
4 cloves of garlic mashed
1 clove- minced
1 tablespoon minced ginger
5 cups chickpea
2 teaspoon garam masala
Method
Preheat the KENT Fryer and Cooker at 180°C for 2 minutes
Add olive oil, chopped onion, mashed garlic, clove, and garam masala powder, and fry for a few minutes
Add the chickpeas, salt, and stir fry for a few minutes
Reduce the temperature to 130°c and cook it for 1 hour and minutes
Serve with rice or bhatura
Slow-Cooked Dal Makhani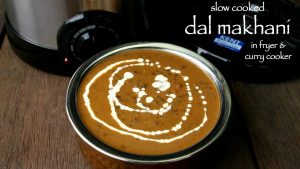 A well-prepared, creamy dal makhani is all you need to make this Valentine's Day special. With the help of KENT Fryer and Curry Cooker, you can prepare slow-cooked dal makhani without any effort.
Ingredients
1 cup urad dal
½ cup rajma
2 tablespoon chana dal
Salt to taste
½ teaspoon garam masala
1 finely chopped onion
Ginger and Garlic Paste
½ teaspoon turmeric powder
½ teaspoon red chili powder
4 large tomatoes-diced
2 tablespoon ghee
Method
Soak all the lentils for at least 5-6 hours
Preheat KENT Fryer & Curry Cooker at 180°C
Add ghee, garam masala, and stir fry for a few seconds
Add tomato, red chili powder, turmeric powder, onion, and ginger-garlic paste
Let it cook for a few minutes
Add the soaked lentils and cook for 15-20 minutes
Garnish with fresh cream
Also Read: 4 Easy Breakfast Ideas to Celebrate the Day of Love
Slow-Cooked Aloo Gobi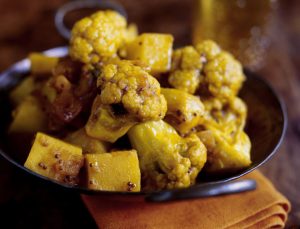 This is another tasty dish that you can prepare using KENT Fryer and Curry Cooker. Slow cooking brings out the flavors of the dish.
Ingredients
1 large cauliflower
1 large potato
1 onion peeled and diced
1 medium tomato
1 tablespoon jeera
1 tablespoon salt
1 tablespoon garam masala
Ginger-garlic paste
3 tablespoon oil
Method
Heat oil and jeera in the curry cooker
Add cauliflower, potato, onion, ginger garlic paste, salt, and garam masala
Stir well to distribute the spices
Slow cook for 1 hour
Serve with rice or naan
Slow-Cooked Paneer Makhani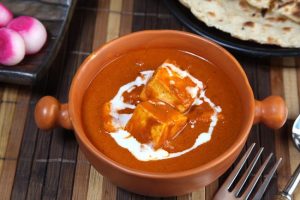 A vegetarian delight, slow-cooked paneer makhani is a perfect dish for Valentine's Day. Slow cooking brings out all the flavors of the dish. So, if you want to surprise your loved ones with something special, the slow-cooked dish is the right pick.
Ingredients
1 cup paneer (Cottage Cheese)
¼ cup diced onion
2 teaspoons minced garlic
1 teaspoon minced ginger
1 teaspoon lemon juice
1 teaspoon garam masala
1 teaspoon chili powder
1 teaspoon cumin
1 bay leaf
1 cup heavy cream
1 cup yogurt
Procedure
Add all the ingredients except the paneer and yogurt to the slow cooker
Let the ingredients simmer for 4 hours on high
Add the paneer, lemon juice, butter, and heavy cream and cook it for 1.5 hours
Serve hot with rice or roti
So, what are you Cooking?
Those were some of the easy slow-cooked recipes you can prepare this Valentine's Day to surprise your loved ones. KENT Fryer and Curry Cooker not only makes it easy to prepare these simple dishes but also brings out the flavors. You can visit our website to know more about KENT Fryer and Curry Cooker.