April 18, 2018
Quick And Easy Low Calorie Breakfast Options For Working Professionals
The thing that confuses you every morning is what to make for breakfast? You have a few minutes in your hand before you head to your office and you have to make a quick and easily low-calorie breakfast. What do you usually do in this situation? Well, many prefer to skip breakfast, while some people visit a nearby vending machine to have packed breakfast cereals.
Breakfast is always regarded as an important meal of the day and you should plan to cook and eat a healthy breakfast every morning. There are different whole grains, low-fat protein products, low-fat dairy products, and fruits or vegetables that can be prepared in the morning very easily. Eating a healthy breakfast in the morning will keep your stomach filled and help you increase your productivity. Here is a list of 5 healthy breakfast recipes that you can make and will surely change your perspective on healthy breakfast ideas.
Some of the Healthy Breakfast Options are:
Poha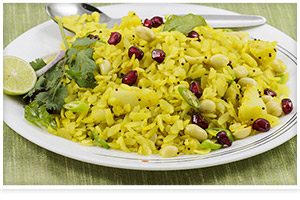 Poha is one of the simplest yet healthy breakfasts that anyone can cook and have. It is also known as aloo poha, which is made of pressed rice added with potatoes, onions, and spices.
Ingredients:
Poha or Flattened Rice – 2 or 3 Cups
Onion – 1 Finely Chopped
Potato – 1 Finely Chopped
Peanuts – ½ Cups
Turmeric – ¾ Tsp
Coriander Leaves – ½ Table Spoon Finely Chopped
Mint Leaves – ½ Table Spoon Finely Chopped
Lemon Juice – 1 Table Spoon
Salt – To Taste
Refined Oil – 1 ½ Tsp
How to prepare?
Wash the flattened rice under running water and keep it aside to drain the water.
Pour some oil into a pan and heat it
Add green chilies, mustard seeds, and curry leaves
Fry it for a few seconds and then add onions and then fry it until they turn golden
Add the potatoes and peanuts to it and stir for 2 to 3 minutes and then add the poha to the pan.
Add turmeric, and salt to it and cook it for another few minutes.
Finally, remove the pan from flame and then add a dash of lemon juice, garnish with coriander and serve it.
 Baked Oatmeal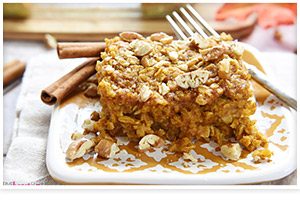 Everyone knows oatmeal is a heart-healthy food and it is a valuable source of fiber. The process of cooking is very simple and you can have an unexpected morning treat. You can add fresh fruit, chocolate chips, and even nuts and seeds to enrich the taste of it.
Ingredients
Oats – 2 cups
Brown Sugar – 1/2 cup
Chopped Nuts – 1/4 cup
Dried Fruits – 1/3 cup
Baking Powder – 1 Tsp
Milk – 1 1/2 cups
Unsweetened applesauce – 1/2 cup
Butter – 2 tbsp
Egg – 1
How to Prepare?
First of all, preheat the oven to 375 degrees.
Stir the oats, brown sugar, nuts, dried fruit, and baking powder together
Whisk the milk, applesauce, butter, and egg, and then stir into the oats mixture.
Pour the batter into the dish and bake it for 20 minutes
After you bake it let it cool for a few minutes and then wrap it in plastic wrap
Remove the wrap and have your breakfast
Frozen Fruit Smoothies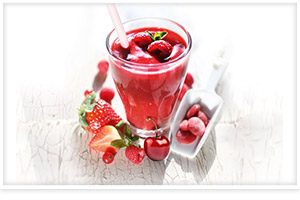 If you want to have a healthy breakfast in the morning, then frozen fruit smoothies would be the best option. It is easy to make as all you need to do is to put the ingredients in the blender and process it until it becomes smooth. You can have KENT Turbo Grinder & Blender with 12 preset functions that can help in making smoothies easily and within no time.
Ingredients
1 frozen banana
2 cups of frozen strawberries or raspberries
1 cup of milk
1/2 cup yogurt
1/2 cup orange juice
2 to 3 tablespoons of honey
How to Prepare?
Add all the ingredients together in the blender jar
Put the lid and secure it properly
Process it until it becomes smooth
Serve it in a glass and have a healthy breakfast
 Vegetable and Cottage Cheese Sandwich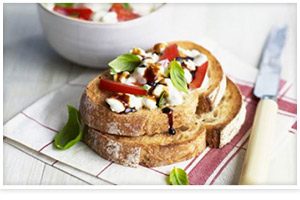 Having your breakfast added with healthy vegetables and dairy is always a good option. Making vegetable and cottage cheese sandwiches is a hustle-free breakfast option for everyone. The quick and simple recipe is mentioned below explaining the process to make delicious vegetable and cottage cheese sandwiches.
Ingredients:
2 Slices – Brown Bread
1/4th cup – Chopped Capsicum
1 finely chopped – Onion
1/4th cup – finely chopped carrot
½ cup – Cottage Cheese
2 Table Spoon – Tomato Ketchup
Butter as required
Salt – To taste
Black Pepper Powder – To taste
How to Prepare?
At first heat a little butter in a pan
Add the onions, capsicum, and carrots and sauté it
Add cottage cheese cubes, salt, and black pepper powder as per requirement.
Remove the pan from flame and keep it aside
Toast the bread slightly and then apply butter on one side of both the slices and add the stuffing on the side
You can also add a tablespoon of ketchup to it and spread it evenly
Cut the sandwich diagonally and have it with fresh fruit juice
Bread Upma
You can also have Bread Upma, which is a tasty and healthy thing that you can have in your morning breakfast. It is a great food for starting the day because the process requires very less oil and it can keep you full for a longer time. Besides, you can make it very easily and quickly.
Ingredients:
4 slices – Brown Bread
1 Finely Chopped – Onions
2 Slit – Green Chilly
1 Finely Chopped – Tomatoes
½ Tea Spoon – Turmeric
Salt – To Taste
4 – Curry leaves
How to Prepare?
Cut the bread or tear it into small squares
Heat oil in a pan and sauté the bread pieces for a few 30 minutes
Heat a bit of oil and add the mustard seeds curry leaves, onions, and chilly and sauté them properly until it turns golden
Add tomatoes, turmeric, and salt and cook them properly
Add the bread and toss it well until it mixes with the masala
Sever it with hot coffee and enjoy your healthy breakfast.
The Bottom Line
Now, you don't need to have a packed breakfast because you can easily make your breakfast within no time. Having homemade breakfast is the best way to keep you healthy. Try cooking any of the above-mentioned low-calorie breakfast options and make not to avoid eating fast food or any vending machine snacks.
Do let us know which breakfast option you loved the most? Share your feedback in the comment box below.