February 23, 2018
Holi 2018- Here are Some Healthy Gujiya Recipes with a Twist
Holi is just around the corner and the festival of colours is incomplete without a plateful of mouth-watering gujiyas. The traditional dessert of Holi is not only popular in North India but also Maharashtra. The combination of desi ghee, khoya and grated coconut make this dessert immensely flavourful and aromatic. However, many people resist themselves from eating gujiyas, thanks to the high calories. If you too stay away from this mouth-watering delicacy because of high calories, you can give a twist to this famous delicacy by using healthy dough and fillings. With the help of KENT gujiya Maker, you can also give a healthy twist to the dough and try different types of gujiya recipes.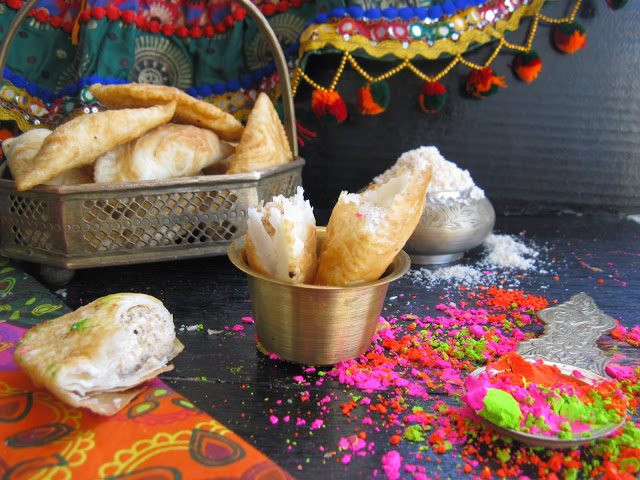 How to make different Types of Gujiya:
Here are some healthy gujiya recipes that you can try which are tasty and at the same time don't increase your calorie count.
Wheat Gujiya
Health conscious people completely avoid refined flour as it is harmful to your health. However, you can also opt for wheat dough instead of refined flour to give a healthy twist to the delicacy. When it comes to the filling, you can use unsweetened khoya or coconut to give the dish a healthy twist. With the help of KENT Noodle and Pasta Maker, you can easily knead the dough and get perfectly shaped gujiyas without any manual effort.
Baked Gujiya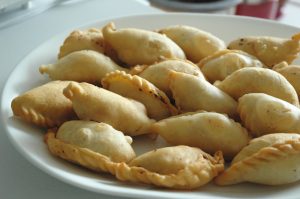 Though the true flavour of gujiya comes out when you fry it, for health reasons this Holi opt for baked gujiyas. Deep-fried snacks are high in calories and you may end up gaining a few pounds. So, instead of frying the gujiyas, you can bake them to give a healthy twist. You can opt for a healthy filling made of dry fruits or sooji. When it comes to the taste, baked gujiyas always taste better than the fried ones. So, you can enjoy a healthy version of your favorite dessert without any guilt.
Oats Gujiya
If you want to give mawa filling a miss, you can try this gujiya recipe without mawa. The twist, however, is that you can make only savory gujiya when trying out this recipe. Savory gujiyas also give you a break from the monotonous sweet gujiyas that you make every Holi. The best part is even diabetic patients can gorge on oats gujiyas without worrying about their sugar levels. Make this unique dish with wheat flour, dry fruits and oats to surprise your guests.
So, Which Recipe will you try?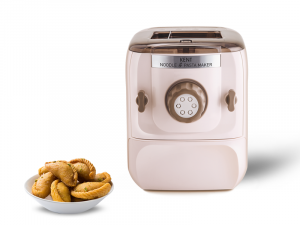 So, what are you waiting for? This Holi, surprise your guests with healthy gujiyas. With the help of KENT Noodle and Pasta Maker, you can easily prepare the healthy gujiyas without any hassles. All you need to do is add the desired flour and water in the gujiya maker. Use the sheet die to extrude the gujiya sheets. Add the filling and use the shaping die to get perfectly shaped gujiyas. To find out more about the appliance, visit our smart chef appliances section.