May 27, 2019
Home
Water Softener
5 Things to Consider when Buying India's Best Water Softener for your Home
5 Things to Consider when Buying India's Best Water Softener for your Home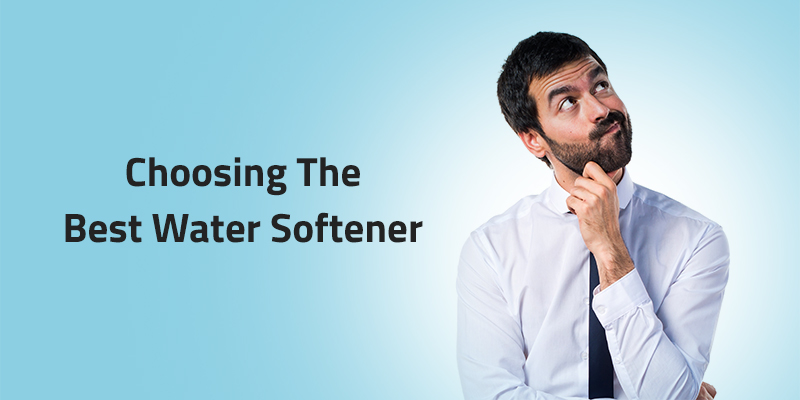 Have you ever imagined why your skin and hair lose their natural shine and glow even after using expensive cosmetic treatment? Hard water is one of the top reasons for all your hair and skin problems. Getting a water softener for your home is the easiest and the most effective way to deal with these problems. There are numerous options available in the market when it comes to selecting the right water softener for home, but it is important to make an informed choice. Here are the top 5 points you need to consider when buying a water softener for your home:
What is the Purpose of using a Water Softener?
Before buying any water softener, you need to know the exact problems that you are facing and understand which type of water softener will meet your specific needs. Once you have analysed the problem it would become easier for you to pick the right water softener. If you need a water softener for washing clothes, you can choose a washing machine water softener. For bathing and cleaning purposes, you can opt for a bathroom water softener. There is also a water softener for the entire house that can be attached to an overhead water tank to provide soft water to the whole house.
What Type of Water Softener do you Need?
Once you have established the issue at hand, the next step is to choose the correct water softener. There are mainly four types of water softeners, namely:
Salt-free Water Softener
Ion Exchange Water Softener
Magnetic Water Softener
Dual Tank Water Softener
For domestic purposes, Ion-Exchange Water Softener is one of the best water softeners in India. All you need to do is add salt and the water softener is ready for use. The softening technology uses resin beads, which replaces ions of hard metals such as Calcium and magnesium with the ions present in salt to make the water soft.
Also Read: How to Choose the Best Water Softener for Apartments in India
What is the Size of the Water Softener?
Size of the home water softener also plays a significant role, especially when you want to install it in your bathroom. Every water softener comes with a different size depending upon the flow rate and the hardness of the water. It is very important that you choose the right size of water softener, as it will last longer and ensure a continuous supply of soft water with proper pressure. Salt needs to be added in the appliance for the softening process. If the size of the softener is too small, you need to add salt more frequently and you will not be satisfied with its performance, hence, it is important to choose the right size.
What is the Installation Process?
Water softeners need to be installed by a qualified technician. You should know about the installation process, especially when you want it for your bathroom or to be attached to a washing machine. You must have enough space to install the appliance. Always choose a water softener that does not come with the complicated installation process as it can damage your bathroom aesthetics.
What kind of Customer Support will be Provided?
One of the main components of maintaining your water softener after installation is that you need to add salt to it after a certain period. You may face issues in buying this salt or following the right instructions. So, it is advisable to always go for a well-known brand that has service partners all over India who offer excellent customer support. KENT is a leading brand of water softener that has more than 1500 service partners all over India to ensure that the customers experience hassle-free after-sales support. All the products that KENT manufactures are thoroughly tested and certified from renowned labs across the world. KENT water softeners use a 2-step regeneration process that can be easily executed without any hassle.
Before buying a water softener, make sure you get your water tested to decide which water softener is suited for your home. To book a free water test simply click here.