February 3, 2018
6 Healthy Vegetables you Can Use to Make French Fries Instead of Potatoes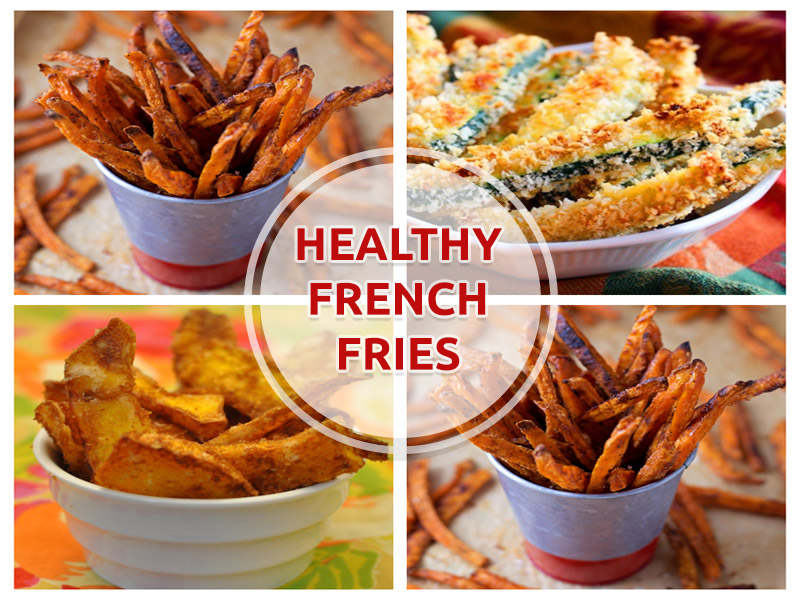 A hot serving of crispy fries served with a yummy dip is loved by children. Whether it is French fries or chips, fried potatoes are a guilty pleasure that is very satisfying for kids. However, every time you pick up a packet of fries for your kids, do you consider the harmful effect it has on their health? Loaded with sugar, carbohydrates, unhealthy fats, and sodium, French fries are highly processed foods that have very little nutrition. So, instead of eating unhealthy snacks, prepare homemade and tasty fried foods with KENT Fryer and Curry Cooker. In this blog, we discuss some healthy fries you can make at home using different types of vegetables.
1. Sweet Potato Fries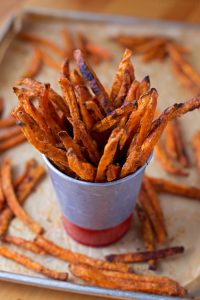 Instead of using white potatoes, give a healthy twist to French Fries by using sweet potatoes. The orange counterparts of white potatoes are loaded with vitamins, minerals, fiber, and calcium. You can pair this tasty treat with homemade ketchup for some extra zing. All you need to do is add olive oil to the KENT Fryer and Curry Cooker and heat it at 130°C. Put the sweet potatoes in the frying basket and wait till the potatoes turn golden brown. Combines spices and herbs in a bowl and sprinkle over the fries.
2. Zucchini Fries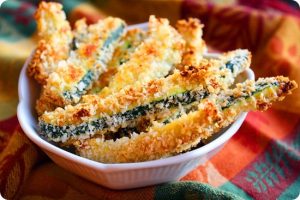 Your kids will definitely like zucchini fries. The fries, which are crunchy on the outer side and soft inside, are a healthy alternative to greasy French fries. Zucchini is loaded with nutrients such as riboflavin, vitamin C, and vitamin B6. Cut zucchini into thin slices and mix it with flour, salt, and pepper. Add oil to the KENT Fryer and Curry Cooker and heat it at 130°C. Fry the zucchini till they turn golden brown. Serve with grilled burgers and sandwiches.
3. Pumpkin Fries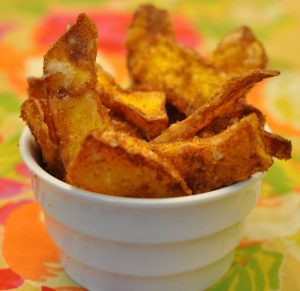 Another healthy option that you have is using pumpkins instead of potatoes. The naturally sweet vegetables are nutritious, low in calories, and easy to prepare. The sweet and salty taste of these fries makes them quite different from the unhealthy and greasy French fries that we like to eat. Cut the pumpkins and coat them with the desired spices. Add oil and heat the KENT Fryer and Curry Cooker at 130°C. Fry the pumpkin slices and serve with your desired dip.
4. Green Banana Fries
This is another healthy option for kids. The best part is these taste better and is more nutritious than the ready-made fries that we eat. Green bananas are a healthy option as they are loaded with essential vitamins. The best part is green bananas don't have a strong flavor, which makes them ideal for preparing yummy French fries. To retain the healthy nutrients, you can use extra virgin olive oil to fry the fries instead of vegetable oil.
5. Beetroot Fries
Beetroot are a storehouse of essential nutrients such as potassium, iron, magnesium, and nitrate. Unfortunately, kids, as well as adults, don't like eating this wonderful vegetable. Preparing beetroot fries will not only make them delicious but also make it easy to include this vegetable in your diet. Cut the beetroot into 1/4th inch slices. Sauté the beetroot slices with desired spices. Heat the KENT Fryer and Curry Cooker at 130°C and add the beetroot slices. Fry till they turn tender and serve with mayonnaise.
6. Spicy Carrot Fries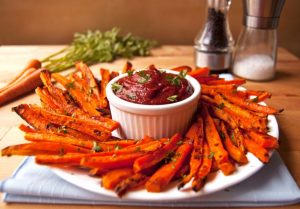 Carrots may not be the first vegetables that come to your mind when you look for healthy options to prepare French fries. Carrots are loaded with vitamin A, beta-carotene, calcium, and vitamin C, which make them an ideal ingredient for making healthy fries. Toss the carrots with olive oil, salt, and pepper. Add the carrots to the KENT Fryer and Curry Cooker and serve with your choice of sauce.
Last Few Words
Those were some of the tasty and healthy fries that you can make at home without using potatoes. With the increasing instances of childhood diabetes, obesity, and many other health problems, skipping ready-made fries is the best step you can take to stay healthy. KENT Fryer and Curry Cooker make it easy to prepare healthy fries using your favorite ingredients within minutes. To check out the Fryer and Curry Cooker from KENT, click here.