December 12, 2019
Delicious Cakes you can Prepare this Christmas
Christmas is incomplete without a lavish spread of cakes, cookies, and other sugary delights. Among the different types of desserts, a cake is a quintessential part of Christmas. Whether it is a traditional plum cake or an apple cake, there are a different variety of cakes that you can try making this Christmas. Though most of us prefer ordering readymade cakes, you can also make these yummy and mouth-watering cakes right at home using KENT Atta Maker and Bread Maker. All you need is the right ingredients to make a perfectly soft Christmas cake. When you bake a cake at home you can modify the ingredients depending on your dietary convenience. So, this Christmas if you are in the mood to bake some fresh cakes at home, we are here to help with the simple and easy Christmas cake recipes. In this blog, we list 3 delicious Christmas cakes ideas you can make at home easily. However, before we share the recipes, here are some hacks that will help you bake a soft, delicious and perfect cake at home.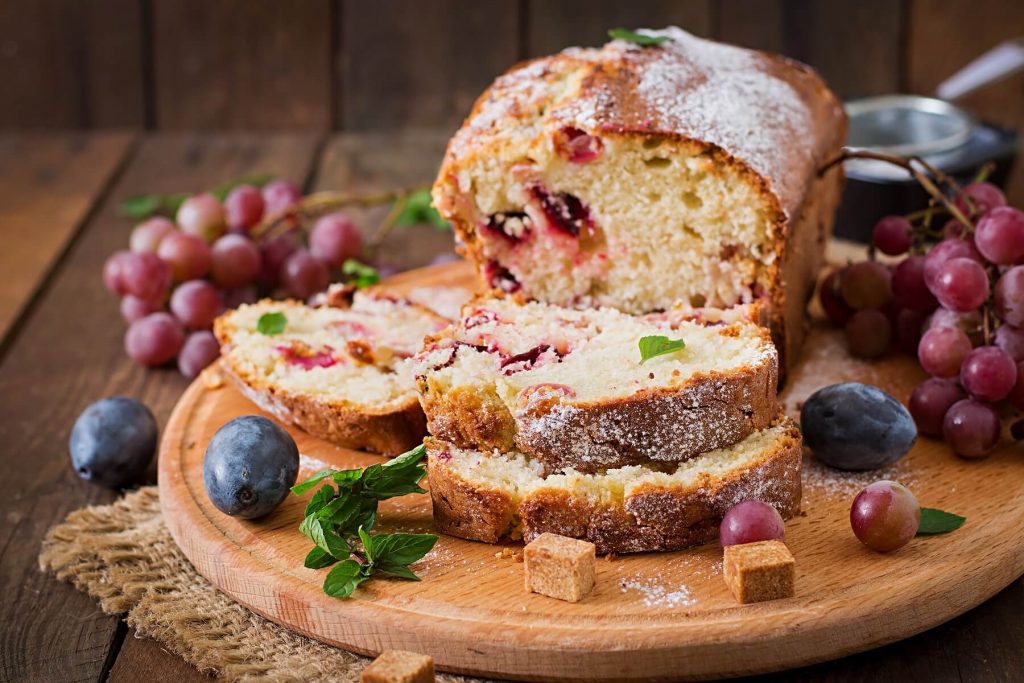 Secrets to Bake a Perfect Cake this Christmas
Baking a soft, fluffy cake is not difficult when you know the right way to bake. So, if you are baking a cake for the first time, here are some secrets that will help you out.
Preheat the Oven
Pre-heat the oven before you start baking. The reason is when if the oven is not hot, your cake will not rise, especially if you use fan ovens. These ovens may dry out the cakes slightly, which is why you need to use the conventional setting.
Add Cornstarch
To make light and moist cake, add two tablespoons of cornstarch to every cup of cake flour. Sift it together before you add to the mix. This will help in keeping the cake light and moist.
Use Egg Yolks
Substitute whole eggs with two egg yolks. Egg yolks will make your cake rich and dense as yolks don't hold as much air as egg whites.
Use the Right Temperature
Mix the ingredients at the right temperature. The butter and eggs that you use need to be in room temperature. Cold butter doesn't cream well, and cold eggs will curdle the cake mixture.
Don't Peek Frequently
When the cake mixture is ready put it straight in the oven. When the cake is in the oven, avoid opening the door until the cake is baked. If cold air goes into the oven, your cake will collapse. Wait until the cake is properly set before you peek into it.
Christmas Special Cakes
Here are three Christmas special cake recipes that you can make at home.
Plum Cake
Christmas celebration is incomplete without a delicious plum cake loaded with nuts. The ingredients you need to make the plum cake are – Refined flour, Brown sugar, Almonds, Walnuts, Milk, Unsalted butter, Powdered Cinnamon, Vanilla Essence and Baking Soda.
Method
Mix flour and baking soda in one bowl and brown sugar and butter in another bowl. Mix together till the sugar dissolves completely. Add eggs and beat the mixture till it becomes light and frothy. Gradually add flour to the egg, butter and sugar mixture with the help of spoons to avoid lump formation. Add milk, vanilla essence, cinnamon powder and blend well. Let the mixture rest for some time. Add the chopped nuts in the batter and pour the mixture in the bread pan. Select the 'cake' function from the pre-set menu.
Mud Cake
If you are a big fan of chocolate, you definitely need to try making a mud cake this Christmas. The rich, chocolaty delight is easy to make and will be loved by your guests. To make the cake you need- all-purpose flour, butter, cocoa powder, heavy cream, dark chocolate, egg, powdered sugar, and baking powder.
Method
Melt butter in a pan and add chocolate, sugar and ½ cup sugar. Keep stirring till you get a smooth mixture and refrigerate till 10 minutes. In another bowl, add eggs, flour, baking powder, and cocoa powder. Mix well and add with the chocolate mixture. Pour the mixture in the bread pan and choose the press the 'cake' button from the menu. For the ganache, melt and mix chocolate and cream in a pan until smooth. Pour the ganache on the cake and refrigerate for 30 minutes.
Fruit Cake
A tradition recipe, fruitcake has a mixture of fruits, grated carrots, and nuts. To make the recipe, you need all-purpose flour, mixed fruits, a pinch of salt, orange essence, eggs, vinegar, baking powder, baking soda, powdered sugar, powdered cinnamon, and melted butter.
Method
Grease the bread pan with melted butter and sprinkle some refined flour. Dry mix refined flour, baking powder, salt, and baking soda together. Beat 2 eggs till you get a creamy mixture. Gently mix the flour and if required add 1 to 3 tablespoon of water. Add the fruits, nuts, orange essence, and vanilla essence. Bake the cake till it's done.
Make your Favourite Cake this Christmas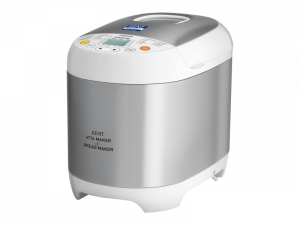 Those were some of the easy to make cake recipes that you can try making at home this Christmas. Even if you don't have an oven at home, you can easily use the KENT Atta and Bread Maker to prepare delicious and traditional cakes at home without hassles. In addition to cakes, you can also make a variety of bread using a useful appliance. Explore our Cooking Appliances section to find out more about KENT Atta Maker and Bread Maker.